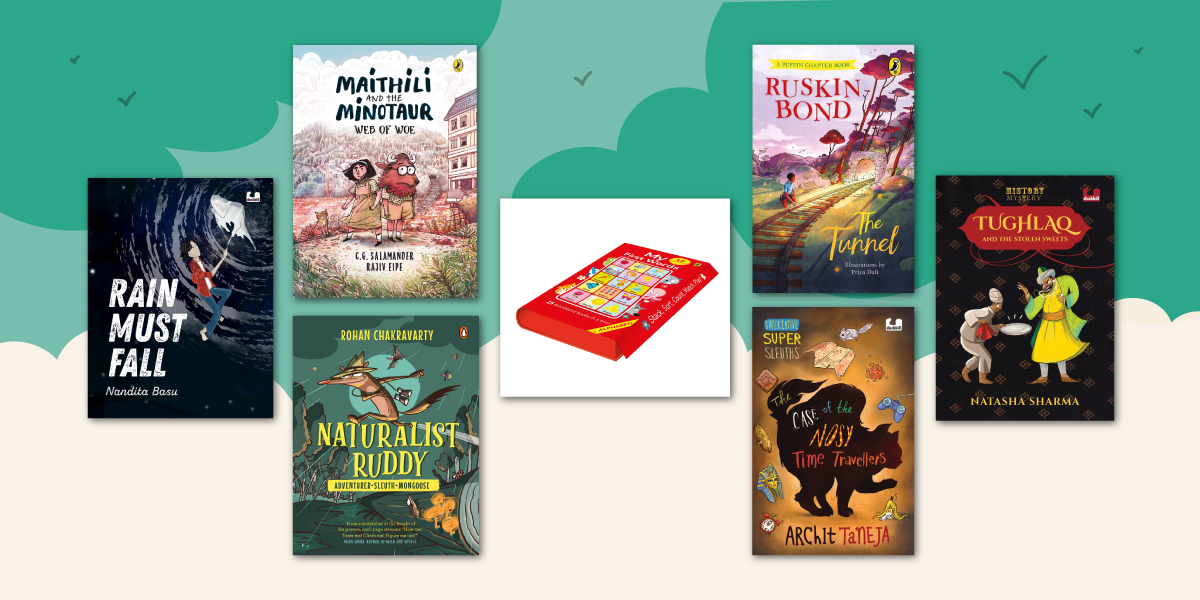 October is the month of adventure. Introduce your young ones to Rachita and Aarti, who have a nemesis out to get them, and the Naturalist Ruddy Mongoose, who combines natural history with detective fiction. Ruskin Bond's famous character, Ranji, is back in a heart-warming story and so is Rumi, who encounters a ghost–Rain! Muhammad bin Tughlaq, the Sultan of Dihli, is outraged; but why? Maithili and the Minotaur are on their very first adventure in an outlandish world where nothing is as it seems…
We've also included something for the youngest readers – those learning to read!
My First Words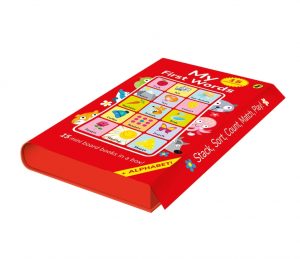 This collection of 15 mini board books is more than just a set of adorable books for a child's first library–they are also engaging learning tools! The format includes activities like stacking, sorting, counting, matching and identifying colours that encourage interactive learning of basic concepts and facilitate developmental skills in kids.
The box set comprises mini books with sturdy board pages and rounded corners that are perfect for tiny hands. With adorable illustrations and a modern design, this box set includes a variety of relevant topics like first words, animals, numbers, shapes, colours and more.
The Tunnel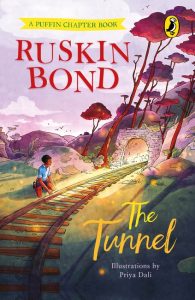 Fascinated by the midday train, Ranji would find himself waiting near the tunnel to catch a glimpse of the engine come roaring out of it. But the tunnel has more surprises for him. From a jungle full of lush green trees comes a timeless tale of unexpected friendship, curiosity, duty and wildlife.
Peppered with delightful illustrations, Ruskin Bond brings to his readers another heart-warming story packaged as a charming chapter book-a perfect introduction for beginners to the world of India's favourite writer!
Tughlaq and the Stolen Sweets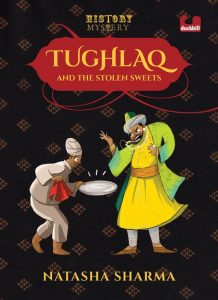 For Ages: 8+ years
Muhammad bin Tughlaq, the Sultan of Dihli, is outraged. Someone has stolen his favourite dessert, the sugared melons from Khurasim. What's worse, people are questioning his plans of torture and punishment. Who can help the Sultan solve this mystery?
The Case of the Nosy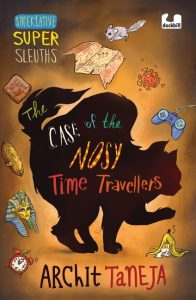 For Ages: 11+ years
Rachita and Aarti have a nemesis who is out to destroy them …
Garbage vandals are defacing walls of residential societies. Aarti's birthday presents include miniature coasters. Rachita starts having egg-themed nightmares …
Are these happenings related to the mysterious time-travelling detective gang that is challenging the Superlative Supersleuths? And will they be able to foil their rivals or will they end up getting owned?
Case notes:
1. Why do the eggs have banana heads?
2. The Harappans cared about home furnishings.
3. The Nemesis might be a time traveller!
Rain Must Fall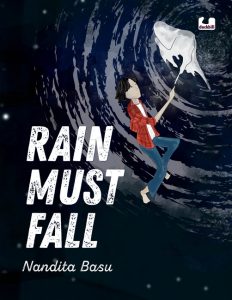 For Ages: 12+ years
Rumi is not too enthusiastic about accompanying Baba to the sleepy village of Shankerpur, where he is planning to convert their ancestral home into a bed and breakfast. But Rumi is happy to be away from school and friends who have problems understanding Rumi's identity.
In the middle of one night, Rumi encounters a ghost–Rain, who does not remember his own story or why he is compelled to be a ghost. And it is in trying to help Rain find his peace, that sets Rumi on a journey of love, friendship and acceptance.
This is a tale of love and loss, of rejection and affirmation, and above all, the healing and illuminating power of friendship.
Maithili and the Minotaur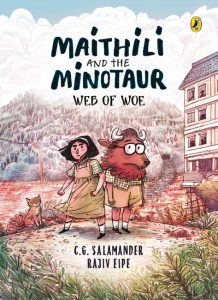 For Ages: 10+ years
An outcast to the world of humans, Maithili lives in the outskirts of a magical wilderness. But as she makes new friends in the realm of monsters, she must learn to be careful because some monsters are just like humans: mean, nasty and out for blood.
Perfect for fans of Hilda and Arthur and the Golden Rope, join Maithili and the Minotaur on their very first adventure in an outlandish world where nothing is as it seems.
Naturalist Ruddy
Are you 'Ruddy' for adventure?
In the forests of central India, where teak meets sal and plateaus meet hills, natural history meets detective fiction in an inquisitive Ruddy Mongoose's investigations. Join Naturalist Ruddy as he unearths some of nature's most fascinating mysteries in this one-of-a-kind comic book set across India's various natural habitats.