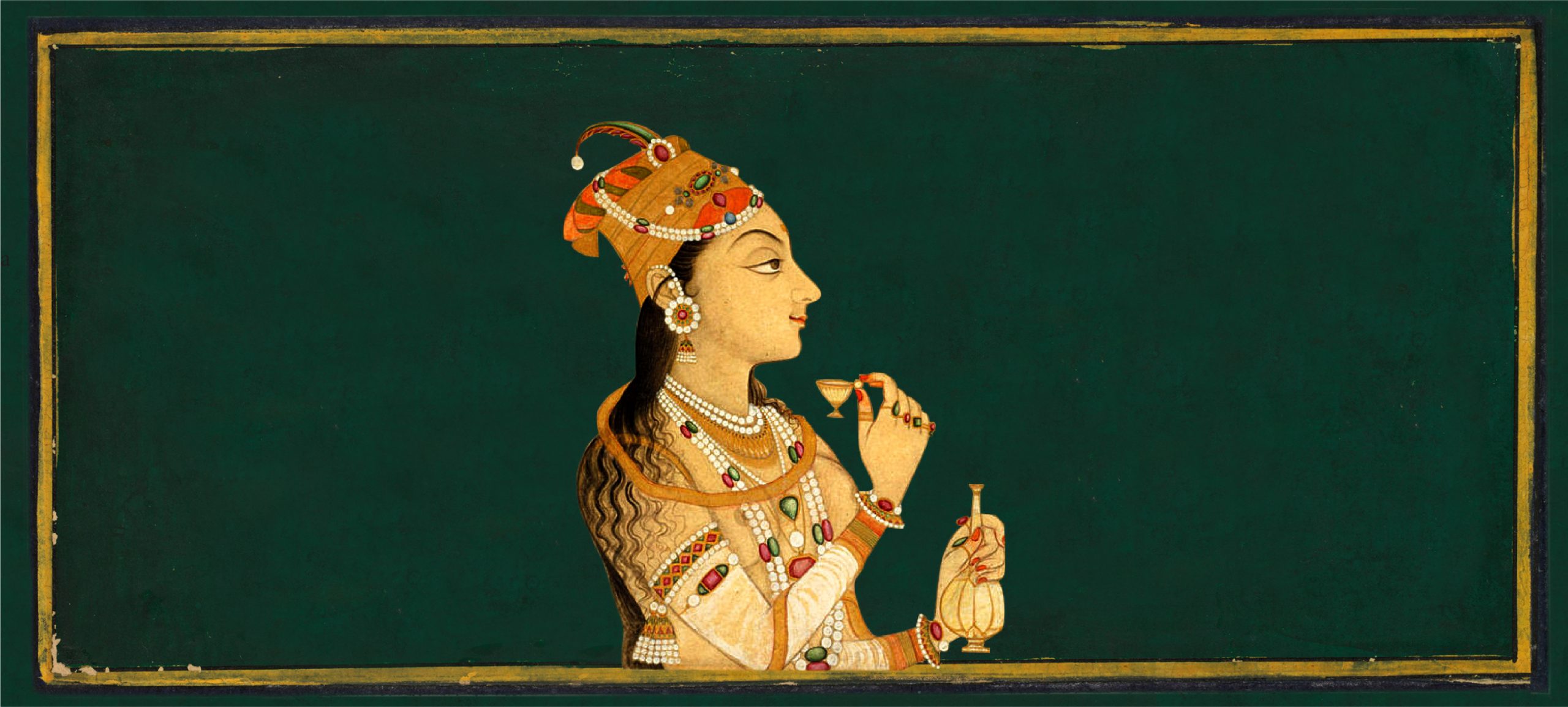 Beautiful and accomplished, Nur Jahan was the daughter of nobles who'd fled persecution in Persia. She was also the widow of a court official implicated in a plot against Jahangir, but that didn't stop the emperor from falling hard for her. She was thirty-four when they married, nearly middle-aged in the Mughal world. Since their wedding in 1611, the same year that Shakespeare premiered The Tempest, Nur Jahan (Light of the World in Persian, the name bestowed by her husband), had proved to be a devoted wife, a wise and just queen, a shrewd politician—and an expert markswoman.
Here are 5 little known facts about Nur Jahan.
She was an expert markswoman: 
On his 50th birthday, Jahangir had promised Allah that he wouldn't injure another living being with his own hands. Nur decided to protect her subjects by shooting the tiger that had been a nuisance, as Jahangir was obligated to decline the request by local huntsman to hunt the man-eater.

She held a position in the empire never before filled by a woman: co-sovereign
For more than a decade and a half, from a few years after their wedding until Jahangir's death, Nur Jahan ruled along with her husband, effectively and prominently, successfully navigating the labyrinth of feudal courtly politics and the male-centered culture of the Mughal world.

Nur sat where no other Mughal queen had sat before…or would after
That is, in the jharokha – an elaborately carved balcony projecting from the palace wall, from which government business was conducted. Subjects gathered below the jharokha to pray for her health, and getting a look at her was considered auspicious.


'At last her authority reached such a pass that the King was such only in name….Repeatedly he gave out that he bestowed the sovereignty on Nur Jahan Begam.'
Princes and courtiers sought her advice and followed her commands
Between 1614 and 1627, the year of Jahangir's death, Nur served as her huband's co-sovereign, a decisive player in courtly and succession politics, and a commanding strategist.

Nur led her imperial troops to rescue Jahangir
Many of her male contemporaries were in awe of Nur, whom they saw as a person of uncommon political and cultural acumen, and a remarkable leader.