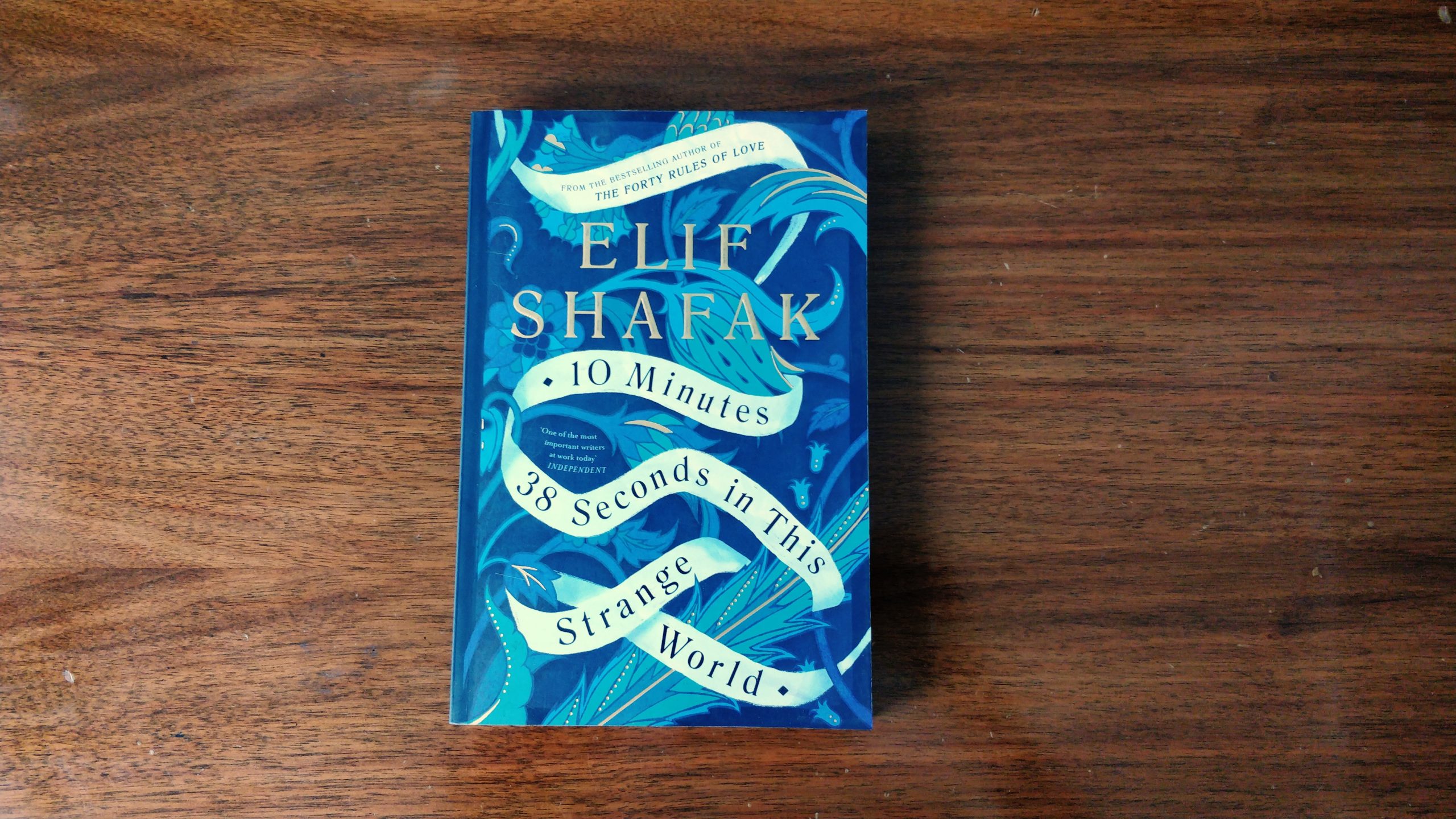 'In the first minute following her death, Tequila Leila's consciousness began to ebb, slowly and steadily, like a tide receding from the shore. Her brain cells, having run out of blood, were now completely deprived of oxygen. But they did not shut down. Not right away . . . '
Our brains stay active for ten minutes after our heart stops beating. For Tequila Leila, each minute brings with it a new memory. Most importantly, each memory reminds Leila of the five friends she met along the way – the friends who are now desperately trying to find her.
Meet Tequila Leila's friends in 10 Minutes 38 Seconds in This Strange World:
---
Sabotage Sinan
Sabotage Sinan's was Leila's only friend in school. He was brilliant at math and extremely fascinated by code-breaking. He was beguiled by the secret wartime transmission, which he called ' Sabotage broadcasts'. Thus, he earned this nickname.
"As she stood up and dusted herself off, Leila said, 'Maybe I should call you Sabotage Sinan.'

'You serious? I'd love that!'

And so it was that the only child of the only woman pharmacist in town earned the nickname of Sabotage."
Nostalgia Nalan
Nostalgia Nalan was one of Leila's strongest friends. The adjective 'Nostalgia' was attached to her name, not because she reminisced the past, but because she was homesick and missed the country side.
"Spirited and spunky, ferocious to her enemies, loyal to her dearest: Nostalgia Nalan – Leila's bravest friend.

Nostalgia Nalan, one of the five."
Jameelah
Originally from Africa Jameela's  encounter with Leila gave birth to a beautiful friendship. Jemeelah had scarred wrists, which she covered by wearing bracelets she made for herself. Then one day, after talking to Leila for months, she made a purple colored bracelet for Leila, which was a symbol of their friendship.
"It was a braided bracelet in periwinkle and heather and dark cherry– shades of purple.

'For me?' Leila asked softly.

A nod. 'Yes, your colours.'

Jameelah, the woman who looked into people's souls and, only when she saw what she needed to see, decided whether to open up her heart to them."
Zaynab122
She was a woman who claimed she could write her name in 122 different ways and was 122 centimeters tall.  In her free time, Zaynab was a fortune teller. She was a woman who liked to live in the present moment and not dwell over the past or the future.
"Zaynab122, the diviner, the optimist, the believer; for whom the word 'faith' was synonymous with the word 'love' and for whom God, therefore, could only be Beloved."
Hollywood Humeyra
Humeyra was one of Leila's most compassionate friends. Both of them met when they were trying to save a cat which had been badly injured. It was only due to their undeterred efforts that the cat survived. This marked the beginning of an ever- lasting friendship between them.
" Hollywood Humeyra, the woman who knew by heart the most beautiful ballads of Mesopotamia, and whose life resembled somewhat the sad stories many of them told."
---
Elif Shafak is the author of the best-selling , The Bastard of Istanbul. Her newest book 10 Minutes 38 Seconds in This Strange World has been longlisted for the Booker Prize 2019! The book is available now.