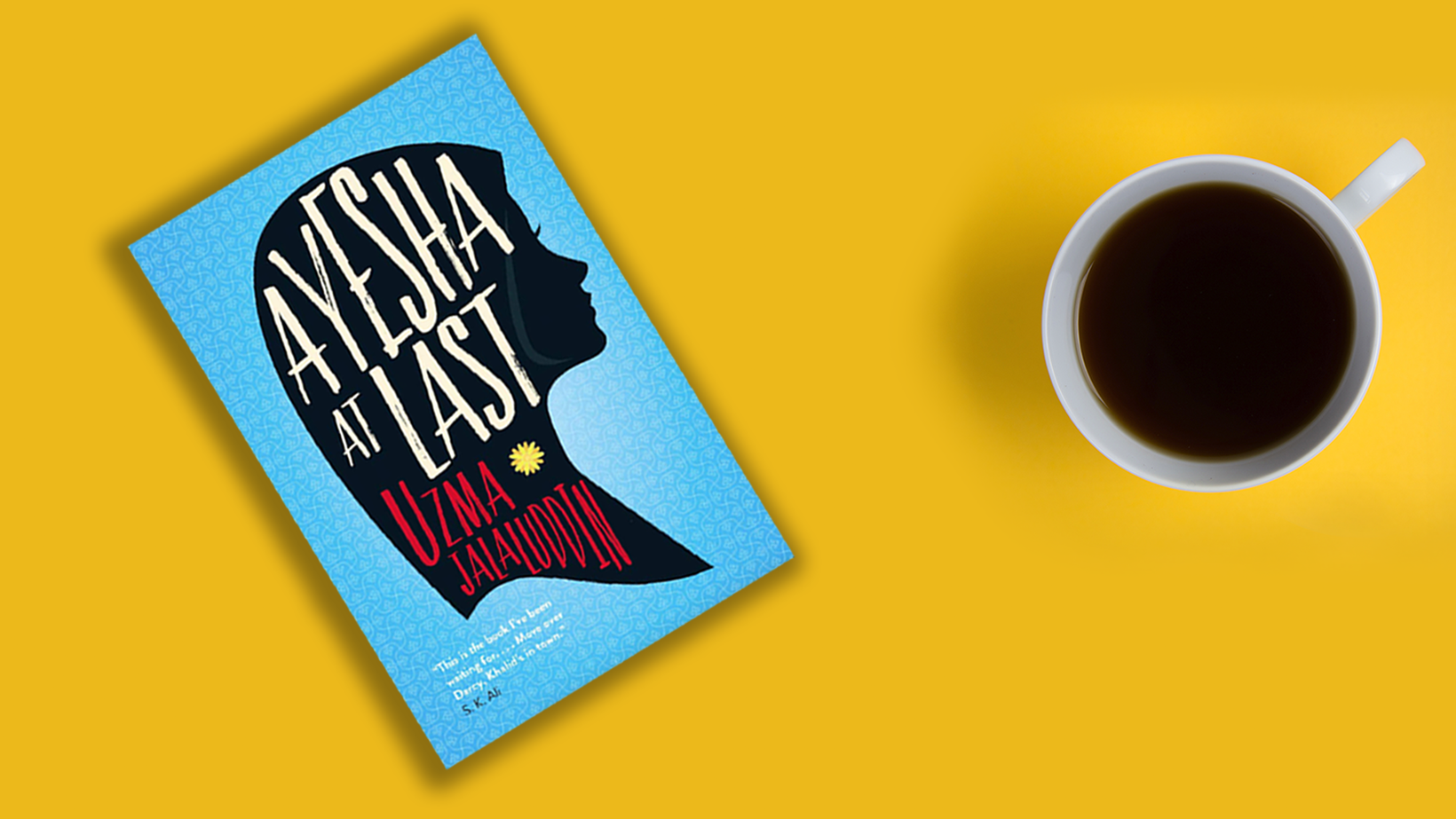 Ayesha at Last by Uzma Jalaluddin, is a big-hearted, captivating, modern-day Muslim Pride and Prejudice, with hijabs instead of top hats and kurtas instead of corsets. It introduces us to Ayesha, a woman who has a lot going on.
Her dreams of being a poet have been overtaken by a demanding teaching job. Her boisterous Muslim family, and numerous (interfering) aunties, are professional naggers. And her flighty young cousin, about to reject her one hundredth marriage proposal, is a constant reminder that Ayesha is still single. Ayesha might be a little lonely, but the one thing she doesn't want is an arranged marriage. And then she meets Khalid… How could a man so conservative and judgmental (and, yes, smart and annoyingly handsome) have wormed his way into her thoughts so quickly?
Before you read the story, here are a few things to know about her:
She's always in a hurry!
"Khalid had seen her several times since he had moved into the neighbourhood two months ago, always with her red ceramic mug, always in a hurry."
~
She has a very demanding teaching job
"They're not my class, Ayesha thought. They need a circus trainer, not a teacher. She flushed, wiped sweaty palms on her pants and tucked the purple notebook back inside her bag. Mary stood outside, a look of pity on her face."
~
She likes writing (bad?) poetry
"The other teachers were teaching, not hiding and writing poetry. She squinted at the page, rereading her words. Correction: writing bad poetry."
~
She's a little inexperienced but dreams of falling in love
"She remained silent about the other two items – exploring the world, falling in love- the first as impossible as the second. She had no money, and falling in love would be difficult when she had never even held someone's hand before."
~
She believes that CHAI is life
"All she wanted now was to go home, drink a cup of very strong chai and reconsider her life choices."
~
She likes to PARTAY
"But not tonight. Tonight she was going to party like she was still an undergrad. Which meant takeout pizza and old Bollywood movies."
~
She immigrated to Canada at young age and understands the importance of family
" When they'd first immigrated from India to Canada, Ayesha and her family had moved into the three-bedroom townhouse with Hafsa's family. It was a tight fit for everyone, but her uncle Sulaiman insisted on hosting them. He had immigrated as a young man almost two decades before, and he was happy to have his family join him in Canada, despite the devastating circumstances."
~
She's willing to make sacrifices for her best friend
" The only thing she was looking forward to tonight was an early bedtime. But loyalty ran deep in the Shamsi clan, and Clara deserved a best friend who could stay up past eight."
---
Ayesha at Last is enchanting, achingly funny and uplifting.