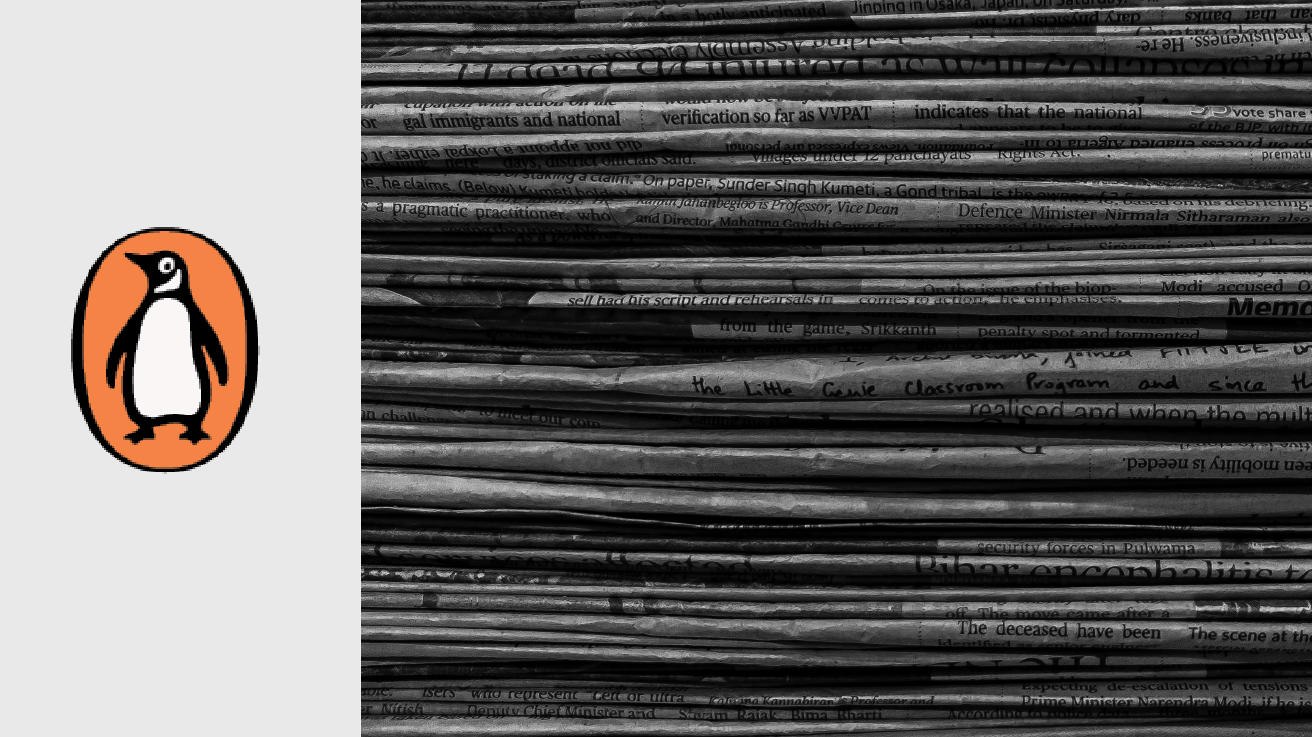 THIS SPRING INTERNATIONALLY BESTSELLING AUTHOR JEFF KINNEY INVITES READERS TO SEE THE WIMPY KID WORLD FROM A WHOLE NEW PERSPECTIVE IN Diary of an Awesome Friendly Kid
The new book from internationally bestselling author Jeff Kinney will be written from the point of view of Rowley Jefferson, the best friend of Diary of a Wimpy Kid protagonist Greg Heffley.
London, UK (8 January , 2019)— Puffin are delighted to announce today via this link Wimpy Kid news bulletin the forthcoming publication of Diary of an Awesome Friendly Kid: Rowley Jefferson's Journal, a new novel by global bestselling author Jeff Kinney. Diary of an Awesome Friendly Kid will publish on 9 April, 2019 in hardback, ebook, and audio editions. Diary of an Awesome Friendly Kid is Jeff Kinney's first book outside of his Diary of a Wimpy Kid series. The deal was negotiated by Amanda Punter, Publishing Director at Penguin Random House with Yulia Borodyanskaya, Abrams' Rights Director. Diary of an Awesome Friendly Kid will be followed by the publication of the fourteenth book in the Diary of a Wimpy Kid series in Autumn 2019.
Francesca Dow, Managing Director of Penguin Random House Children's, says,
"We couldn't be more excited to start 2019 with one of the biggest announcements in children's publishing. Very few series have had the phenomenal global success of Diary of a Wimpy Kid and we are thrilled to continue the journey by bringing a sensational new book from bestselling author Jeff Kinney to millions of fans. This is the first time readers will discover the Wimpy Kid world from best friend Rowley Jefferson's point of view, and with Jeff's trademark humour and hilarious illustrations we know this will captivate fans and new readers alike."
Greg Heffley has been chronicling his middle-school years in thirteen Diary of a Wimpy Kid journals. Now, in Diary of an Awesome Friendly Kid, Greg's best friend, the undauntedly cheerful Rowley Jefferson, agrees to take on the role of biographer, recording his pal's life story. But it turns out Rowley is a poor choice for the job, and his "biography" of Greg ends up saying more about himself than it does about his best friend. With over 350 black-and-white illustrations, Diary of an Awesome Friendly Kid offers readers a chance to see the Diary of a Wimpy Kid world in a whole new way. The book will be supported by an extensive global multifaceted publicity and marketing campaign.
Notes to editors
About the Author
Jeff Kinney is a #1 New York Times bestselling author and a six-time Nickelodeon Kids' Choice Award winner for Favorite Book for his Diary of a Wimpy Kid series. In 2018 Jeff Kinney was found to be the most popular author in schools in the UK in the annual What Kids are Reading Awards. Jeff has been named one of Time magazine's 100 Most Influential People in the World. He is also the creator of Poptropica, which was named one of Time's 50 Best Websites. He spent his childhood in the Washington, D.C., area and moved to New England in 1995. Jeff lives with his wife and two sons in Plainville, Massachusetts, where they own a bookstore, An Unlikely Story. For more Wimpy Kid, visit wimpykid.com.
About Diary of a Wimpy Kid
Kinney's work has been widely praised for its ability to turn reluctant readers on to books. The Diary of a Wimpy Kid series has been a permanent fixture high up in the UK Nielsen Bookscan Charts as well as the USA Today, New York Times, Wall Street Journal and Publishers Weekly bestseller lists.
Diary of a Wimpy Kid books are published in 70 editions in 59 languages. More than 200 million copies of the books in the series have been sold globally. Published in 2007, the first book was an instant bestseller and has remained on the New York Times bestseller list since its publication and through the release of the thirteenth book for more than 655 weeks total.
The first-ever theatrical adaptation of Diary of a Wimpy Kid was staged by the prestigious Minneapolis Children's Theatre Company from April to June 2016. It earned rave critical reviews and had sold out shows. Four movies based on the book series have grossed more than $265 million.
Wimpy Wonderland Island on poptropica.com, a virtual world for kids, remains one of the most visited pages on the popular website.
Before the Diary of a Wimpy Kid books were published, stories from the first three books appeared digitally for free on the website www.funbrain.com, where they are still available. Books in the core series by Jeff Kinney include Diary of a Wimpy Kid (2008), Diary of a Wimpy Kid: Rodrick Rules (2009), Diary of a Wimpy Kid: The Last Straw (2009), Diary of a Wimpy Kid: Dog Days (2010), Diary of a Wimpy Kid: The Ugly Truth (2010), Diary of a Wimpy Kid: Cabin Fever (2011), Diary of a Wimpy Kid: The Third Wheel (2012), Diary of a Wimpy Kid: Hard Luck (2013), Diary of a Wimpy Kid: The Long Haul (2014), Diary of a Wimpy Kid: Old School (2015), Diary of a Wimpy Kid: Double Down (2016), Diary of a Wimpy Kid: The Getaway (2017) and Diary of a Wimpy Kid: The Meltdown (2018). Jeff Kinney has also written and illustrated The Wimpy Kid Do-It-Yourself Book, The Wimpy Kid Movie Diary and The Wimpy Kid Movie Diary: The Next Chapter.
Fans can interact with the brand at www.wimpykidclub.co.uk on Facebook at WimpyKidBooksUK and on the YouTube.com/WimpyKid channel which has over 7 million views and over 58,000 subscribers.
About Puffin Books
Puffin Books is an imprint of Penguin Random House, the world's number one publisher, representing a vibrant community of publishing houses marked by unparalleled success.
Puffin Books started out as a non-fiction publisher with its first title appearing in 1940. As the most iconic and well-known children's book brand in the UK today, we are always on the lookout for innovative ways to tell the world's favourite stories and for brilliant new debut talent and brands that connect with today's young readers. We publish a wide range of fiction, non-fiction, picture books and children's classics. Our list includes some of the world's favourite authors, illustrators and licensed brands such as Eric Carle, Helen Oxenbury, Nadia Shireen, The Snowman, Doctor Who, Roald Dahl, Tom Fletcher, Jeff Kinney, Rick Riordan, Robin Stevens and Jacqueline Wilson, to name but a few.
We bring stories to life.
For more information, please visit our website www.penguin.co.uk/puffin
Or follow us on Twitter and Facebook @PuffinBooks or on Instagram: puffinbooksuk