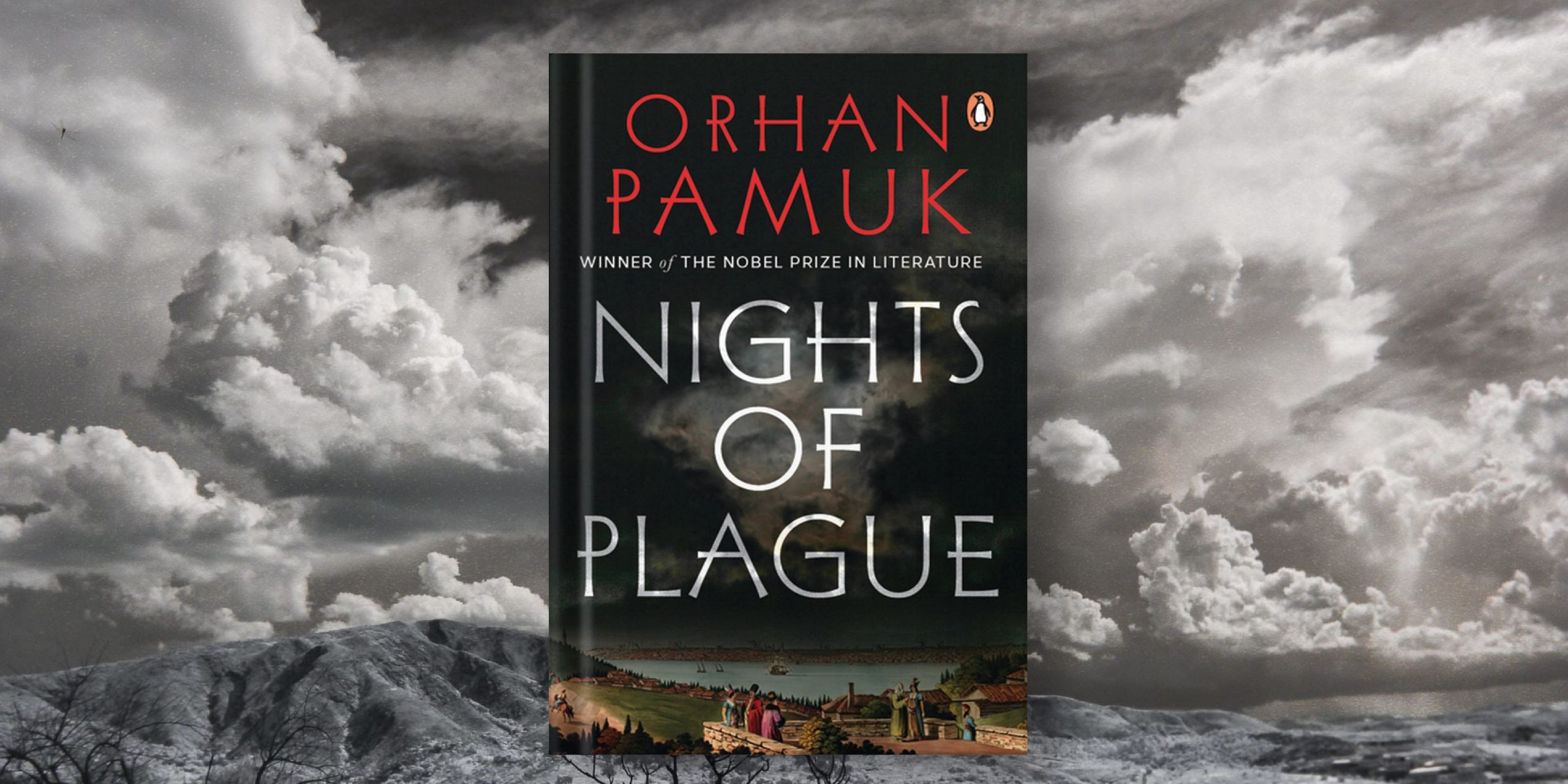 Penguin Random House India is proud to announce the publication of  Turkish novelist and Nobel laureate Orhan Pamuk's new work of fiction, Nights of Plague. Scheduled to release in September under the Hamish Hamilton imprint, this book is a historical novel with events that takes place in 1901 during the third plague pandemic on a fictional Ottoman island. It is currently available for pre-order on all leading online book-selling platforms. 
 1901. Night Draws in. With the stealth of a spy vessel, the royal ship Aziziye approaches the famous vistas of Mingheria, 'an emerald built of pink stone'. The twenty-ninth state of the ailing Ottoman Empire. 
The ship carries Princess Pakize, the daughter of a deposed sultan, her doctor husband, and the Royal Chemist, Bonkowski Pasha. Each of them holds a separate mission. Not all of them will survive the weeks ahead. Because Mingheria is on the cusp of catastrophe. There are rumours of plague —rumours some in power will try to suppress. 
But plague is not the only killer. 
Soon, the eyes of the world will turn to this ancient island, where the future of a fragile empire is at stake, in an epic and playful mystery of passion, fear, scandal and murder, from one of history's master storytellers.  
Commenting on his book, Orhan Pamuk says, 'The 19th Century European novel has an Eastward movement from London, Paris, Berlin, Moscow, to St. Petersburg. In my novel Nights of Plague, however, the action moves in a sphere that is much more Southern, and from East to West: Hong Kong, Beijing, Bombay, Alexandria, Istanbul, Crete and Venice. Indian readers will notice and enjoy this new novelistic demographic and the warmer setting.'
Meru Gokhale, Publisher, Penguin Press, Penguin Random House India, says, 'Orhan Pamuk's new novel is a masterpiece. In this part detective story and part historical fiction, Pamuk has created an imaginary world plagued by an outbreak, not very different from the one we are living in today – except he has been working on this novel for more than four years. The drawings and hand-drawn maps in the book add texture to its thrilling universe, and I cannot be more thrilled to be publishing this in September 2022.'
About the author:
Orhan Pamuk is the author of ten novels, the memoir Istanbul and three works of non-fiction, and is the winner of the 2006 Nobel Prize in Literature. The Swedish Academy praised Pamuk, 'who in the quest for the melancholic soul of his native city has discovered new symbols for the clash and interlacing of cultures'. One of Europe's most prominent novelists, his work has been translated into over sixty languages.