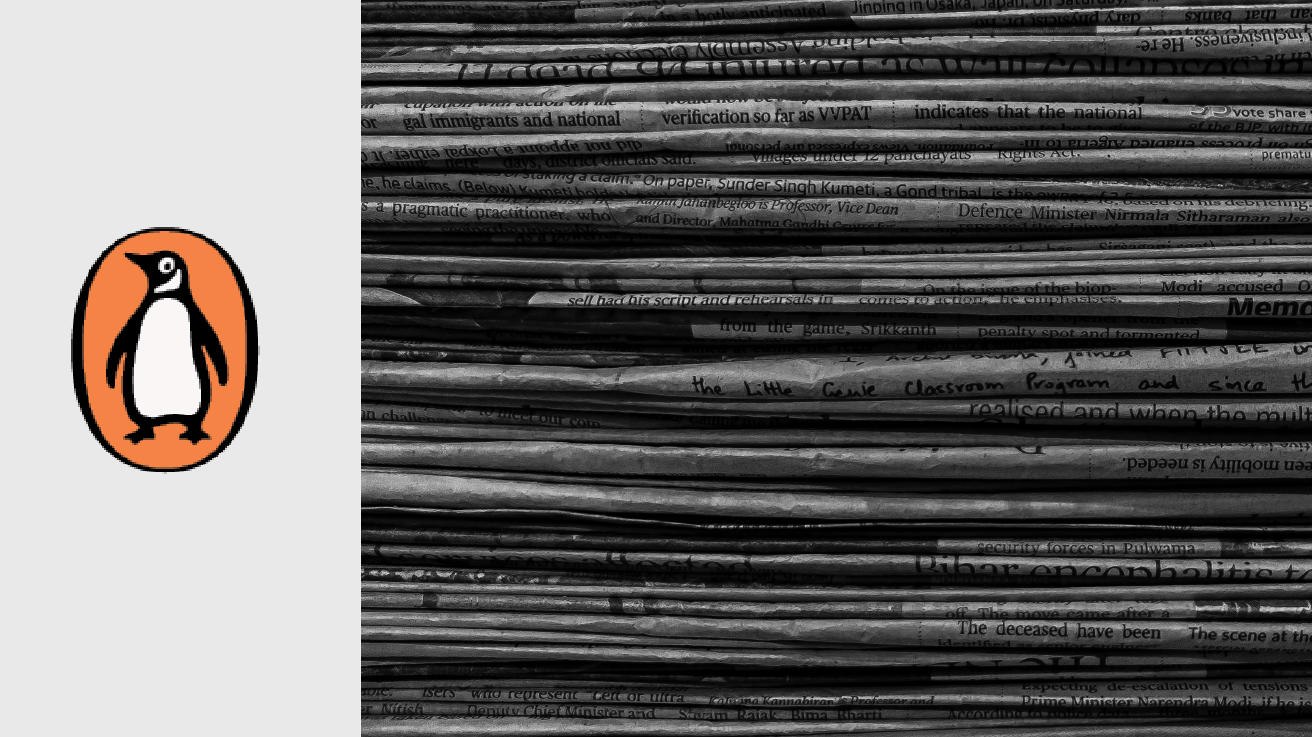 Ruskin Bond will record his original works in his own voice
New Delhi, 14 November 2019: Celebrated and iconic contemporary writer Ruskin Bond collaborates with Penguin Random House India to launch his first set of audiobooks based on his original short stories. This is the first time that an author of Penguin Random House India records his own work in his own voice for an audiobook. This series of audiobooks will be released in early 2020 and will be available across all leading audiobook platforms.
A great treat for the fans of Ruskin Bond, both children and adults, to not only be able to read the written works by the masterful storyteller but also be able to listen to it anywhere anytime. To begin with, Ruskin Bond is recording eight chapter books, based on different themes – adventure, thriller, animals, nature, travel and many more. Chapter Books are an exciting format where previously published short stories are broken into shorter chapters to make reading easy for young readers. Beautifully illustrated, these eight chapter books will find a new lease of life by being accessible to a wider audience in the audiobook version and help build a deeper connect between the author and the readers and listeners.
The legendary author Ruskin Bond comments, 'Thanks for Puffin and Penguin audiobooks I can realize my ambition of reading aloud my own stories, and that too, to an audience of thousands of young and old readers—now listeners—lovers of good story-telling. Here are some of my favourite stories—Cherry Tree, Getting Granny's Glasses, The Eyes of the Eagle, White Mice, Earthquake, and several others—first published as short chapter books by Puffin, and now presented to you in audio form. Not every author has the chance to read aloud his own stories to an appropriate audience. I had fun doing the readings, and I hope you'll enjoy them too. Happy listening!
Sohini Mitra, associate publisher, Penguin Random House India, says, 'It was a dream to immortalize Ruskin's work beyond the written word, and I am thrilled that he agreed. This is a first and one of its kind collaboration for us and an absolute honour. His exceptional writing style has inducted many of us to reading and it continues to play an important role in growing up with books. We have published innumerable books by Ruskin Bond and it is a matter of great privilege that we will now be able to make his craft available in different formats.'
Niti Kumar, SVP marketing, digital and communications, Penguin Random House India, says, 'As publishers, we have been most forthcoming in adapting trends that encourage reading and the love for books. With more and more people on the move, audiobook becomes an easy way to keep in touch with your reading habits and an author narrated book can have its own novelty. As a parent, I am always looking for new ways to inculcate reading to my child's routine and this is a great way to keep them engaged with interesting stories with important life lessons.'
*END*
About Penguin Random House India
Penguin Random House India is the largest English language trade publisher in the subcontinent, publishing over 250 new titles every year and with an active backlist of over 3000 titles. With a strong fiction and non-fiction list, it publishes across every segment including biography, travel, business, politics, history, religion and philosophy, lifestyle, cookery, health and fitness, sports and leisure, visual books and children's books. The children's titles are published under the Puffin imprint.
Penguin Random House India's illustrious list includes Booker Prize-winning novels and winners of virtually every major literary prize, including the Nobel Prize, the Magsaysay Award, the Jnanpith Award, the Sahitya Akademi Award and the Commonwealth Writers' Prize. Several of PRHI's authors are also recipients of the Bharat Ratna and the Padma Vibhushan, India's highest civilian honors.
Penguin Random House India is also the exclusive distribution partner for several leading local and international publishing houses in India and the sub-continent.
# # #
MEDIA CONTACT-
Pallavi Narayan
pnarayan@penguinrandomhouse.in