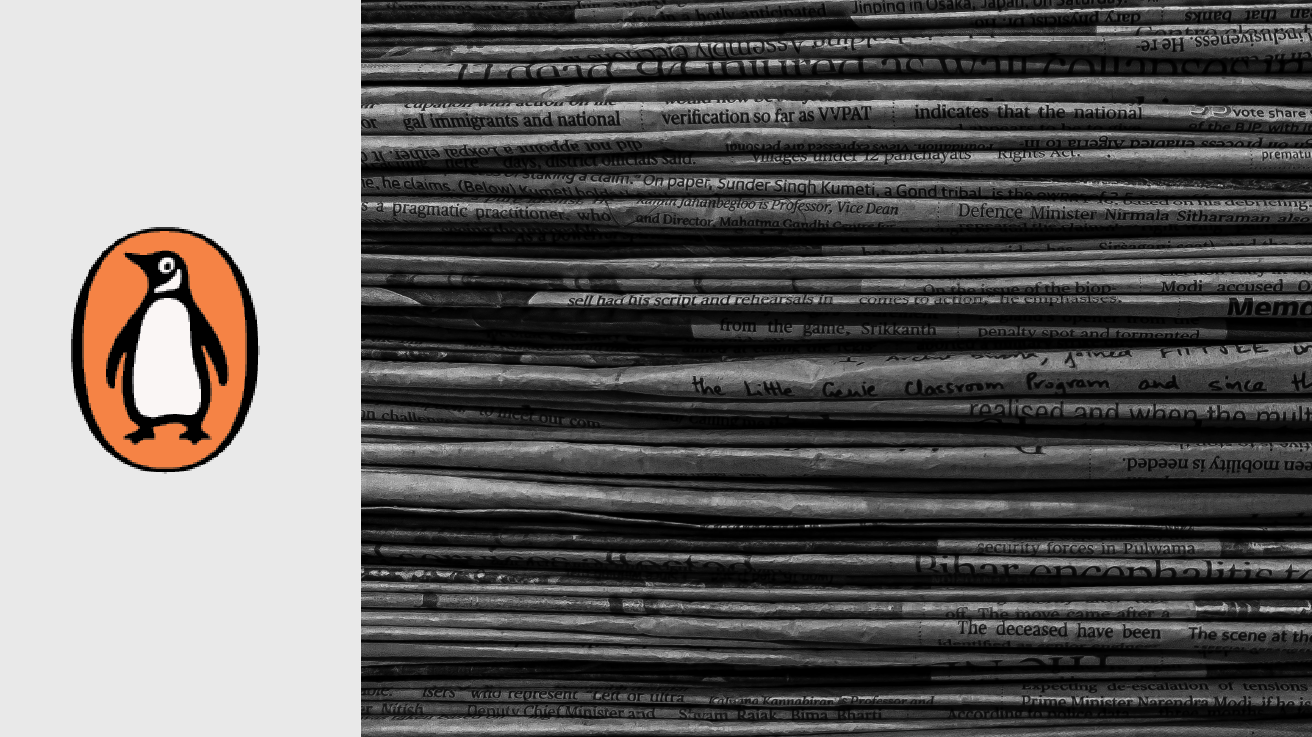 The essay collection will present new and disruptive ideas to bring India closer to its constitutional principles
New Delhi, 18 July 2019;Penguin Random House India in association with the Samruddha Bharat Foundation (SBF) announces the publication of a 14-volume series of over 120 policy-oriented essays to propose innovative and disruptive ideas to further India's promise. The series will be announced at an event later today commemorating SBF's first anniversary in the presence of the former President of India, Shri Pranab Mukherjee.
The first volume, titled Vision for a Nation: Paths and Perspectives, has contributions from leading intellectuals on the idea of a plural, inclusive, just, equitable, prosperous India. They include academician and activist Kancha Ilaiah, author and academician Neera Chandhoke, scholar and linguist Ganesh Devy, sociologist and legal researcher Kalpana Kannabiran, former Chief Election Commissioner of India S.Y. Quraishi, writer and politician Shashi Tharoor, Sangeet Natak Akademi awardee and Bharatanatyam dancer Navtej Singh Johar, veteran politician Sitaram Yechury, among others.
The Samruddha Bharat Foundation (SBF) is an independent socio-political organisation set up to safeguard and further the constitutional idea of India and take serious cognisance of the country's present and future challenges and to rise to them. In just one year, it has constituted numerous working groups to critically rethink social, economic and political paradigms and invited over 400 of India's foremost academics, activists, professionals and policymakers across party lines for ideation and innovation. With this set of 14 volumes, the Foundation aims to initiate an inclusive dialogue and build conversation and consensus on them. These books will highlight innovative ideas that seek to deepen and further the promise of India. The essays will be authored by India's foremost academics, technocrats, activists, intellectuals, policymakers, thinkers and are written to be accessible to a general readership.
Advisor to Samruddha Bharat Foundation, Aakash Singh Rathore, says, 'Facing the 70th year of the republic affords us the opportunity to bring together outstanding scholars and practitioners to evaluate where we as a nation have reached, and to collectively rethink, strategically but also responsibly, how we now must move forward.'
Commenting on the initiative, Kanimozhi Karunanidhi, Member of Parliament (D.M.K.), and one of the contributors to the series, says, 'It is important to bring different voices together on a platform and to start a debate, where the space for debate is shrinking. I congratulate Samruddha Bharat Foundation for creating a platform where diverse perspectives are being brought together and discussed.'
Sitaram Yechury, General Secretary, CPI (M), says, 'What emerged in the epic people's freedom struggle in India was an Idea that independent India moves towards transcending its immense diversities in favour of a substantial inclusive unity of its people. This is the 'Idea of India'. The current battles in India are between the Majoritarian "Hindutva Nationalism" and the Inclusive "Indian Patriotism". These battles are captured in these volumes.'
Pushparaj Deshpande, Samruddha Bharat's Managing Trustee and one of the series editors, says, 'The volumes strive tokickstart a national dialogue on key socio-economic and political issues, and forge a consensus on how we can proceed as a nation. In the coming years, we hope this will serve as a blueprint for all progressive forces committed to furthering India's promise'.
Stressing on the need for such a collection, Swati Chopra, senior commissioning editor, Penguin Random House India, says, 'The books in this series attempt to re-evaluate and reimagine the core values of our Constitution in a contemporary context and how they can be made more robust in India today. In that sense, 'Rethinking India' is a befitting title for the series and we are proud to be publishing it.'
The volumes will cover issues such as minorities, women, unemployment, healthcare, urbanisation, and many more. Each volume will detail at least 10 specific policy solutions, which are innovative, disrupted, and well researched by some of the greatest minds of our times. The books will also offer road maps to navigate through challenges with the mission to cooperatively rise above them and revitalise India's aspirations.
Milee Ashwarya, Publisher, Ebury Publishing and Vintage Publishing, Penguin Random House India, says, 'I feel delighted and honoured that the Samruddha Bharat Foundation (SBF) has chosen to partner with Penguin Random House India for the publication of the prestigious and valuable 14 volume series that will address the diverse current and future challenges for our country. The series will be an invaluable addition to our list and is a must read for readers across age groups. I congratulate the eminent writers who have come together to make this possible and I look forward to publishing the series.'
*END*
About Penguin Random House India
Penguin Random House India is the largest English language trade publisher in the subcontinent, publishing over 250 new titles every year and with an active backlist of over 3000 titles. With a strong fiction and non-fiction list, it publishes across every segment including biography, travel, business, politics, history, religion and philosophy, lifestyle, cookery, health and fitness, sports and leisure, visual books and children's books. The children's titles are published under the Puffin imprint.
Penguin Random House India's illustrious list includes Booker Prize-winning novels and winners of virtually every major literary prize, including the Nobel Prize, the Magsaysay Award, the Jnanpith Award, the Sahitya Akademi Award and the Commonwealth Writers' Prize. Several of PRHI's authors are also recipients of the Bharat Ratna and the Padma Vibhushan, India's highest civilian honours.
Penguin Random House India is also the exclusive distribution partner for several leading local and international publishing houses in India and the sub-continent.
# # #
MEDIA CONTACT-
Pallavi Narayan
pnarayan@penguinrandomhouse.in
+91 97118 64445