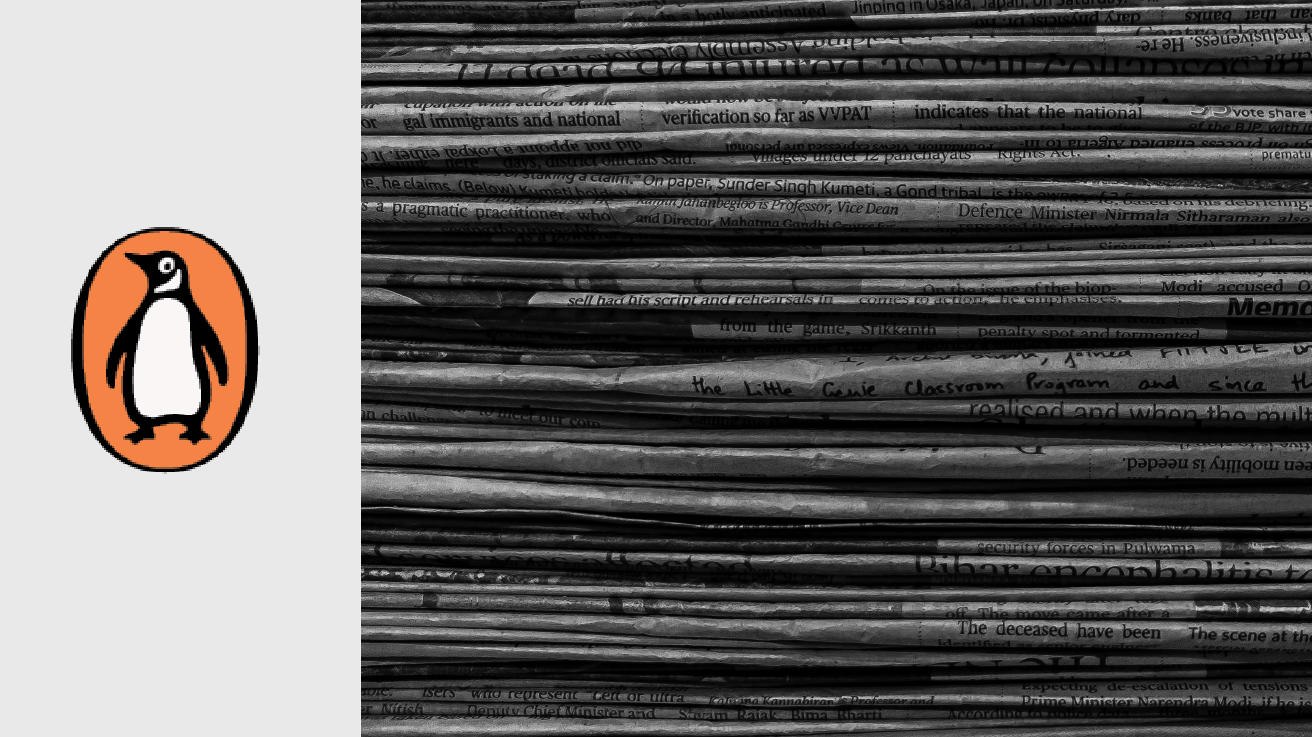 New Delhi, 25 September 2019: Penguin Random House India has acquired the rights to publish two novels written by critically acclaimed and award-winning writer Rahman Abbas. Translated into English from Urdu, these will be released in 2020 under the Vintage imprint, which is known to publish some of the world's most thought-provoking and powerful books from world class prize-winners to brand new, emerging talent.
Previously published in Urdu in 2011, Khuda Ke Saaye Mein Aankh Micholi was awarded the Maharashtra State Akademi Award for the year. In this book, Rahman, through the protagonist Abdus Salam, a gifted, creative, eccentric person and an atheist, addresses the challenges of living in a society where patriarchy, unscrupulous politicians and religious preachers have been exploiting people in the name of tradition, cultural history, mythology and faith. A master storyteller, Rahman uses humour to explore how religion is used to camouflage social degeneration and provoke communal riots, wars and genocides, and as a means to win elections.
Rohzin, Rahman's fourth book, was published in 2016, and won India's highest literary award – the Sahitya Akademi Award – in 2018. Originally written in Urdu, Rohzin is a love story set during the 2005 floods in Mumbai in which readers experience hidden aspects of the 'city of dreams'. Rahman takes readers on a unique journey across the Mumbai, cleverly drawing it as an intriguing character in the life and love story of two lovers. This national award winning work has also been previously published in German and in addition to this upcoming edition in English, it will soon be coming out in Hindi too.
Commenting on being published by Penguin, Rahman Abbas says, 'I have lost many things in my life due to my decision to write my novels, exactly as I wanted to write them but fortunately, I have regained a lot without compromising on my writing. The news that my two novels would be published by Penguin-Random House in English has pleased me beyond words. It's like a dream coming true before my eyes. I'm very thankful to Zafar Anjum of Kitaab and Jayapriya Vasudevan of Jacaranda for having made it possible. I am grateful to Milee Ashwarya of Penguin-Random House who appreciated the literary value of my works and believed in me.'
Rahman Abbas is a major contemporary Indian novelist and writes in Urdu and English. His first novel drew the ire of traditional Islamists and he was accused of spreading obscenity through his work. A case was filed against his book and the trial ran for over ten years, after which Rahman was acquitted in 2016. He has authored seven books including four novels, Nakhalistan Ki Talash (The Search of an Oasis, 2004), Ek Mamnua Muhabbat Ki Kahani (A Forbidden Love Story, 2009), Khuda Ke Saaye Mein Aankh Micholi (Hide and Seek in the Shadow of God, 2011), and Rohzin (The Melancholy of the Soul, 2016).
Milee Ashwarya, Publisher, Ebury Publishing and Vintage Publishing, Penguin Random House India, says, 'I have known Rahman since the past few years, and have seen him grow as a talented and fearless writer. His ability to write about human emotions and relevant social issues, and weave it beautifully into his stories is unique. I am delighted that he has found the home for his novels in Penguin Random House India and I look forward to publishing him. He is a literary talent to watch out for.'
Zafar Anjum, the agent and the founder of Kitaab (Singapore) says, 'I met Rahman Abbas during a literary event and was deeply impressed by his humane outlook and global vision–for him, literature is a living experience that connects readers across borders, cultures and languages. He is one of the most exciting writers writing in Urdu today. Kitaab has been privileged to be a part of his novels' journey in translation. He is a writer the world should read.'
*END*
About Penguin Random House India
Penguin Random House India is the largest English language trade publisher in the subcontinent, publishing over 250 new titles every year and with an active backlist of over 3000 titles. With a strong fiction and non-fiction list, it publishes across every segment including biography, travel, business, politics, history, religion and philosophy, lifestyle, cookery, health and fitness, sports and leisure, visual books and children's books. The children's titles are published under the Puffin imprint.
Penguin Random House India's illustrious list includes Booker Prize-winning novels and winners of virtually every major literary prize, including the Nobel Prize, the Magsaysay Award, the Jnanpith Award, the Sahitya Akademi Award and the Commonwealth Writers' Prize. Several of PRHI's authors are also recipients of the Bharat Ratna and the Padma Vibhushan, India's highest civilian honors.
Penguin Random House India is also the exclusive distribution partner for several leading local and international publishing houses in India and the sub-continent.
# # #
MEDIA CONTACT-
Pallavi Narayan
pnarayan@penguinrandomhouse.in
+91 97118 64445