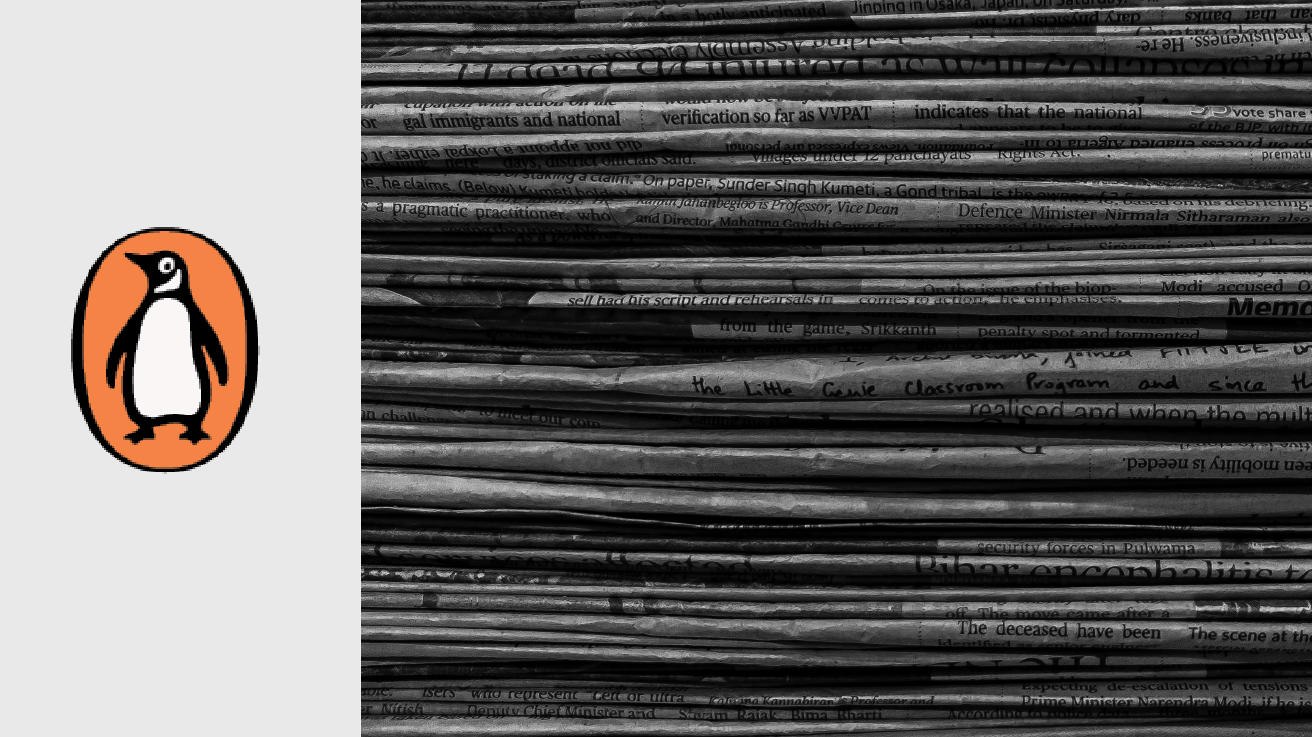 PRESS RELEASE
New Delhi, 4 December 2018; Penguin Random House India has today announced that Niti Kumar has been appointed as the Sr. Vice President, Marketing, Digital and Communications for the company and will be reporting to Gaurav Shrinagesh, CEO, Penguin Random House India & SEA.
With close to two decades of experience in managing media and digital across industries, and having spent over a decade in key leadership positions, Niti will lead the company's marketing, digital and communications teams. Niti was most recently 'Managing Partner' (North) with MediaCom (A Group M/WPP company), responsible for leading revenue, people, client relationships, strategy/ insights and new business for the company. She has led key new business acquisitions and managed local propriety, helping the agency to win over 150 local and global awards. She has a proven and successful track record of delivering growth, having extensive experience in consumer insights, as well as brand development.
Gaurav Shrinagesh says, 'I am delighted that Niti will be leading our fabulous Marketing, Digital and Communication team which are going to be integrated henceforth to ensure greater discoverability for our authors and books. Niti will work closely with colleagues across the company, ensuring we're aligned and progressing towards the ongoing goal of connecting to our readers as closely as possible.'
Niti Kumar says, 'I am extremely excited to be joining Penguin Random House India. For me, this role is probably the best amalgamation of a personal passion (books) and my professional expertise (communication and media). I look forward to working with the team at Penguin Random House India at adding more value to authors and their titles through the marketing function."
About Penguin Random House India
Penguin Random House India is the largest English-language trade publisher in the subcontinent, publishing over 250 new titles every year and with an active backlist of over 3000 titles. With a strong fiction and non-fiction list, it publishes across every segment, including biography, travel, business, politics, history, religion and philosophy, lifestyle, cookery, health and fitness, sports and leisure, visual books and children's books. The children's titles are published under the Puffin imprint.
Penguin Random House India's illustrious list includes Booker Prize-winning novels and winners of virtually every major literary prize, including the Nobel Prize, the Magsaysay Award, the Jnanpith Award, the Sahitya Akademi Award and the Commonwealth Writers' Prize. Several of PRHI's authors are also recipients of the Bharat Ratna and the Padma Vibhushan, India's highest civilian honours.
Penguin Random House India is also the exclusive distribution partner for several leading local and international publishing houses in India and the subcontinent.
MEDIA CONTACTS:
Pallavi Narayan
pnarayan@penguinrandomhouse.in
+91 97118 64445