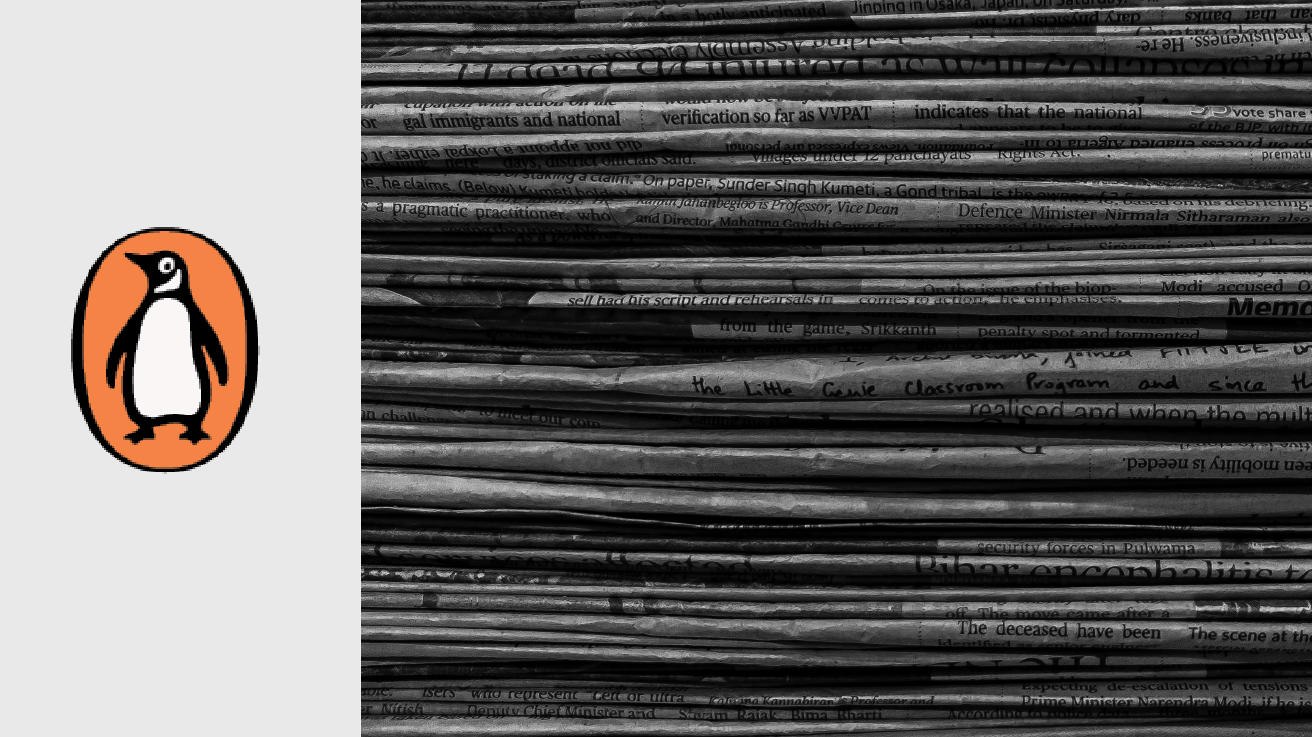 PENGUIN RANDOM HOUSE INDIA NAMED PUBLISHER OF THE YEAR AT TATA LIT LIVE 2019
New Delhi, 18 November 2019 : On Sunday, at the concluding ceremony of the tenth edition of Tata Literature Live! The Mumbai LitFest, Penguin Random House India bagged the coveted position of Publisher of the year. India's largest English trade publishing house had previously won this award in 2017.
Penguin Random House India also had the highest number of nominations with seven titles nominated across categories. Of the four categories with nominated titles in the shortlist, the publishing house won in two – Book of the Year (Fiction)- Raj Kamal Jha's The City And The Sea and Business Book of the Year- Raghunath Mashelkar and Ravi Pandit's Leapfrogging to Pole-vaulting.
Gaurav Shrinagesh, CEO, Penguin Random House India and SEA, says, 'This has been an exciting year for Penguin Random House India with so many of our books and authors receiving the recognition they truly deserve. In a thriving literary landscape such as ours, it is an honour to be adjudged as the Publisher of The Year and I would like to thank Tata Literature Live! for acknowledging the tenacity and diligence of Team Penguin in discovering and publishing some outstanding written work. We are humbled to be a part of an industry that is committed to enriching the literary culture of our country. It is a responsibility we take very seriously and work toward giving different voices and ideas a befitting platform.'
The award – The publisher of the year – was instituted in 2016 to recognise the efforts of India's publishers in discovering and nurturing writers. The Literature Live! organizes the annual Tata Literature Live! The Mumbai LitFest, Mumbai's premier international literary festival. Now in its tenth edition, Tata Literature Live! The Mumbai LitFest has become immensely popular with participation from over 100 writers, thinkers and performers from all over the world.
*END*
About Penguin Random House India
Penguin Random House India is the largest English language trade publisher in the subcontinent, publishing over 250 new titles every year and with an active backlist of over 3000 titles. With a strong fiction and non-fiction list, it publishes across every segment including biography, travel, business, politics, history, religion and philosophy, lifestyle, cookery, health and fitness, sports and leisure, visual books and children's books. The children's titles are published under the Puffin imprint.
Penguin Random House India's illustrious list includes Booker Prize-winning novels and winners of virtually every major literary prize, including the Nobel Prize, the Magsaysay Award, the Jnanpith Award, the Sahitya Akademi Award and the Commonwealth Writers' Prize. Several of PRHI's authors are also recipients of the Bharat Ratna and the Padma Vibhushan, India's highest civilian honors.
Penguin Random House India is also the exclusive distribution partner for several leading local and international publishing houses in India and the sub-continent.
# # #
MEDIA CONTACT-
Pallavi Narayan
pnarayan@penguinrandomhouse.in