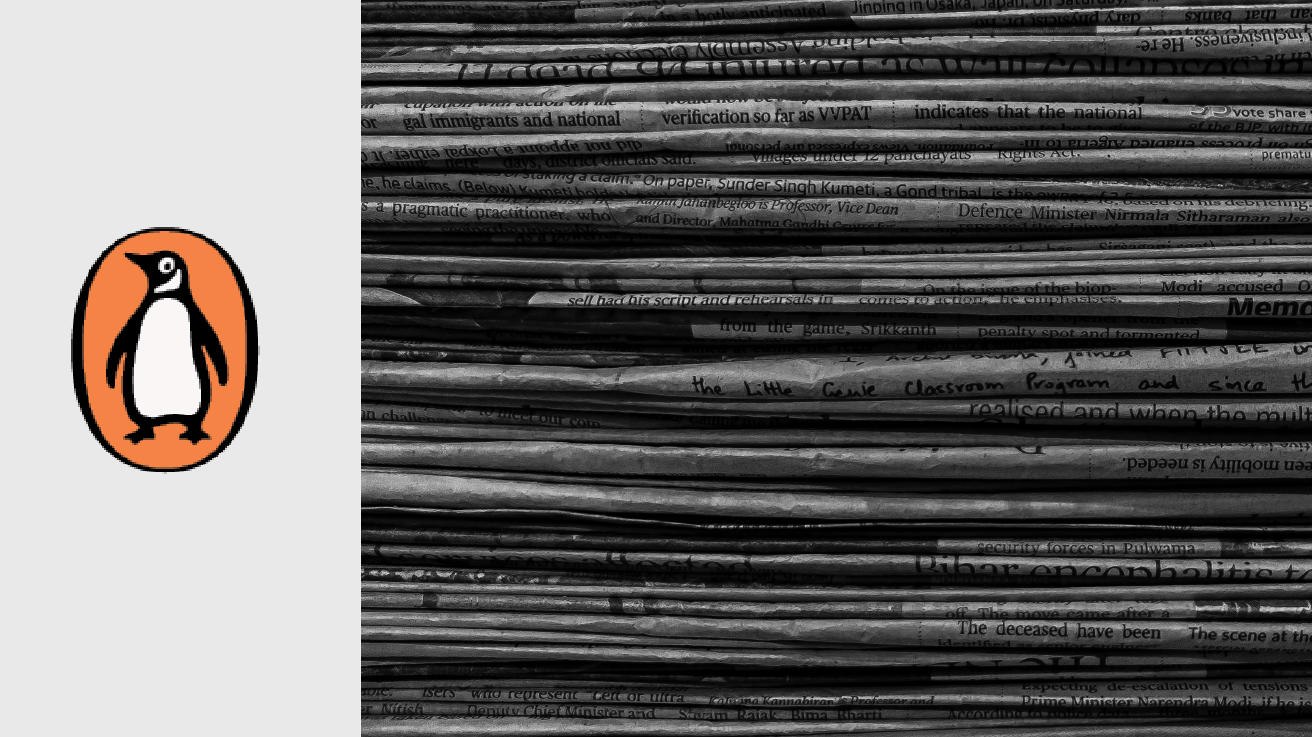 New Delhi, 16 March 2020 : On the eve of the first death anniversary of former Union Defence Minister, former Chief Minister of Goa, late Manohar Parrikar, Penguin Random House India announces the acquisition of the first biography of the revered politician. Titled An Extraordinary Life: A biography of Manohar Parrikar, written by veteran journalists Sadguru Patil and Mayabhushan Nagvenkar, this book will be published in April 2020 under the Ebury Press imprint of Penguin Random House. Ebury Press is one of the country's most successful imprints dedicated to discovering, publishing and building the best voices in popular fiction and non-fiction. It is now available for pre-order on e-commerce websites.
Pegged as a 'Zero-to Hero' story, this is the story of the man who changed the way mainstream India looked at Goa and the political goings-on in India's smallest state. Manohar Parrikar came from a humble background and rose to become one of the most sought after leaders of Goa, where he undertook the role of chief minister four times. A nuanced and sensitive narration of the life and times of Manohar Parrikar, this book will be an insightful and captivating read, complete with the informed voices of his relatives, friends, foes, bureaucrats and IIT contemporaries. The authors, Sadguru Patil and Mayabhushan Nagvenkar, have written and interviewed the politician many times over the course of their careers, closely followed his rise in politics and witnessed the many battles he had to undergo in his life.
'Manohar Parrikar was a towering personality, who defined an era in Goa's politics, after the turbulent 1990s which produced 13 chief ministers in a decade' says co-author Sadguru Patil. He adds, 'A four-time Chief Minister and Defence Minister, he had the talent, intellect and the drive to achieve, perhaps even more'.
Commenting on the book, Mayabhushan Nagvenkar says, 'The biography is in part, a lively scrapbook of his Tom Sawyer-like childhood and youth, as well as a no-holds-barred report card of his subsequent political journey, through the voices of people who knew him, many of them intimately.'
Milee Ashwarya, Publisher, Ebury Publishing and Vintage Publishing, Penguin Random House India, says, 'Manohar Parrikar was a popular, astute and grassroots leader of the BJP who served as the Chief Minister of Goa for multiple terms, as well as the Defence Minister of India. An indefatigable and spirted politician, he chose to work until his last days, and left a mark wherever he went. An Extraordinary Life by Sadguru Patil and Mayabhushan Nagvenkar chronicles the life and impact of Manohar Parrikar in Indian politics'.
About the authors
Sadguru Patil
A popular journalist by-line in the Goa media, Sadguru Patil has been working for leading Marathi newspapers since 1995. He was chief reporter with Dainik Gomantak and is now the Bureau Chief with the Goa edition of Lokmat. He has extensively covered politics and all major political developments in Goa. For ten years now, Sadguru's incisive weekly political column 'Saripaat' has had an avid following. Sadguru has interviewed Manohar Parrikar on at least 20 occasions while he was in different roles: as an Opposition MLA, Opposition Leader, Chief Minister and Defence Minister. Sadguru lives in Panaji.
Mayabhushan Nagvenkar
Known for his irreverence and occasional spells of unemployment, Mayabhushan Nagvenkar has been a journalist for nearly 22 years working out of Mumbai, Delhi and Goa. His by-lines have appeared in Tehelka, Hindustan Times, The Asian Age, Associated Press, BBC, Firstpost, The Guardian, Daily Pioneer, Deccan Herald, Himal, Scroll, etc. He ran a popular blog, Penpricks, which critiqued media reportage in Goa. Currently, he is the Goa correspondent for the Indo-Asian News Service. He has covered politics in Goa extensively for 11 years and currently he lives in Anjuna.
*END*
About Penguin Random House India
Penguin Random House India is the largest English language trade publisher in the subcontinent, publishing over 250 new titles every year and with an active backlist of over 3000 titles. With a strong fiction and non-fiction list, it publishes across every segment including biography, travel, business, politics, history, religion and philosophy, lifestyle, cookery, health and fitness, sports and leisure, visual books and children's books. The children's titles are published under the Puffin imprint.
Penguin Random House India's illustrious list includes Booker Prize-winning novels and winners of virtually every major literary prize, including the Nobel Prize, the Magsaysay Award, the Jnanpith Award, the Sahitya Akademi Award and the Commonwealth Writers' Prize. Several of PRHI's authors are also recipients of the Bharat Ratna and the Padma Vibhushan, India's highest civilian honors.
Penguin Random House India is also the exclusive distribution partner for several leading local and international publishing houses in India and the sub-continent.
# # #
MEDIA CONTACT-
Pallavi Narayan
pnarayan@penguinrandomhouse.in