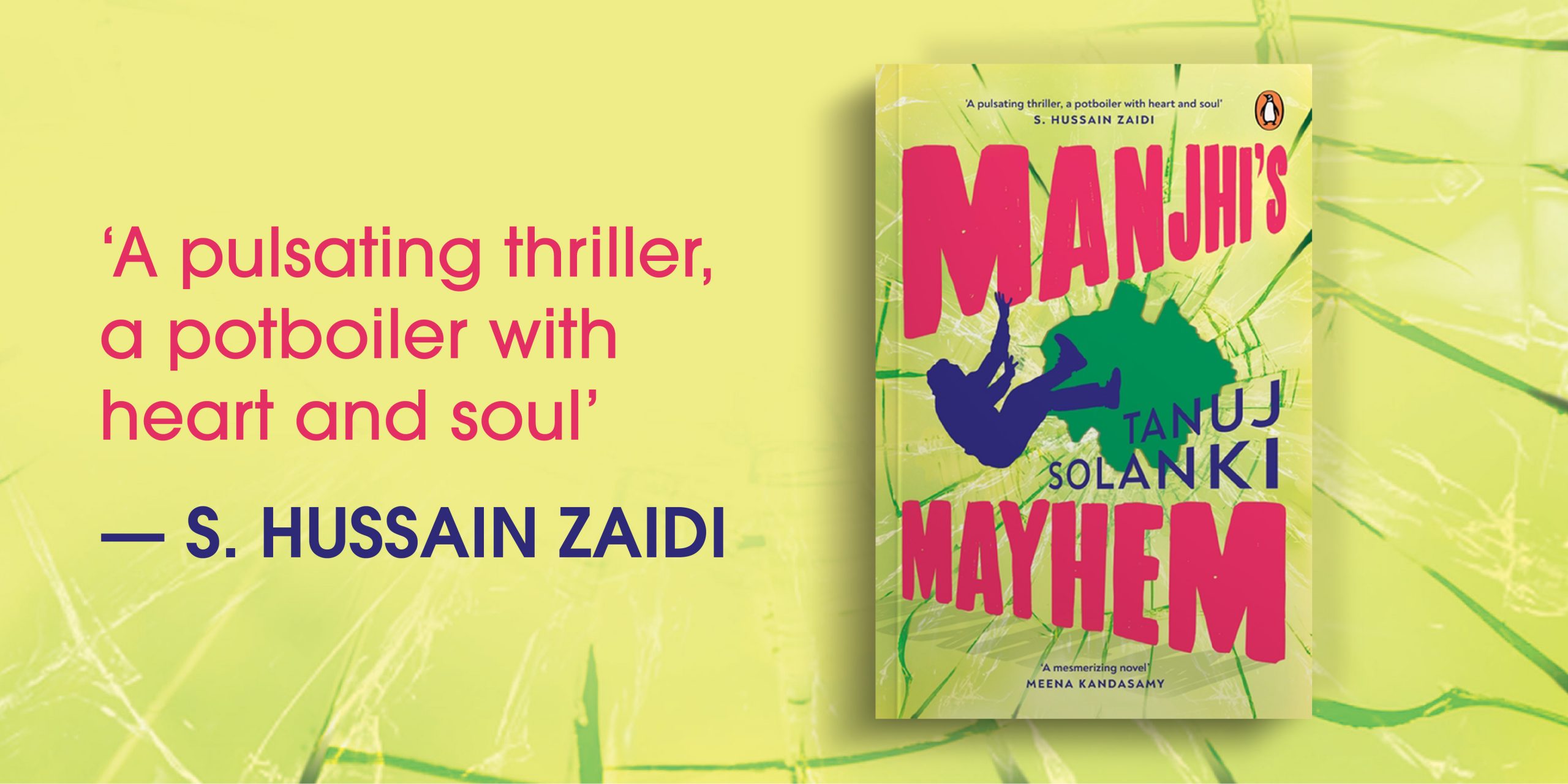 Here's a book that has you rooting for the murderous Robin Hood of Bombay
Called 'Indian noir at its finest' by Sudip Sharma (creator of Paatal Lok) – Manjhi's Mayhem is an explosive novel that combines a tight mystery and an anti-hero who refuses to back down.
In this book, Tanuj Solanki has masterfully constructed the exhilarating underbelly of Mumbai whose stories we have so come to love.
The protagonist, 'Sewaram Manjhi' works as a security guard outside a posh Bombay cafe. On the surface, he's not unlike millions of invisible Indians who make the city tick, but there is a difference: he holds rage in his heart, and he will go to any length to snatch a chunk of the good life. Enter Santosh, hostess at the restaurant across the street. A damsel in distress, Santosh has a strange request for Manjhi, and far be it from him to say no. What follows is tabaahi—mayhem—as Manjhi finds himself caught in a web of lies and deceit, and on the trail of a bag full of money that will lead to broken noses, bloody heads, sex, seduction and murder. If he succeeds, Manjhi might finally discover what it means to be in control of one's destiny in a land where birth determines fate.
To read this story, get your own copy of 'Manjhi's Mayhem' from your nearest bookstore.
About the author
Tanuj Solanki's last novel, The Machine is Learning, was longlisted for the JCB Prize for Literature 2020. In 2019, he was awarded the Sahitya Akademi Yuva Puraskar for his short-story collection, Diwali in Muzaffarnagar. He lives in Gurugram with his wife. He's @tanujsolanki on Twitter and @tansol1986 on Instagram.