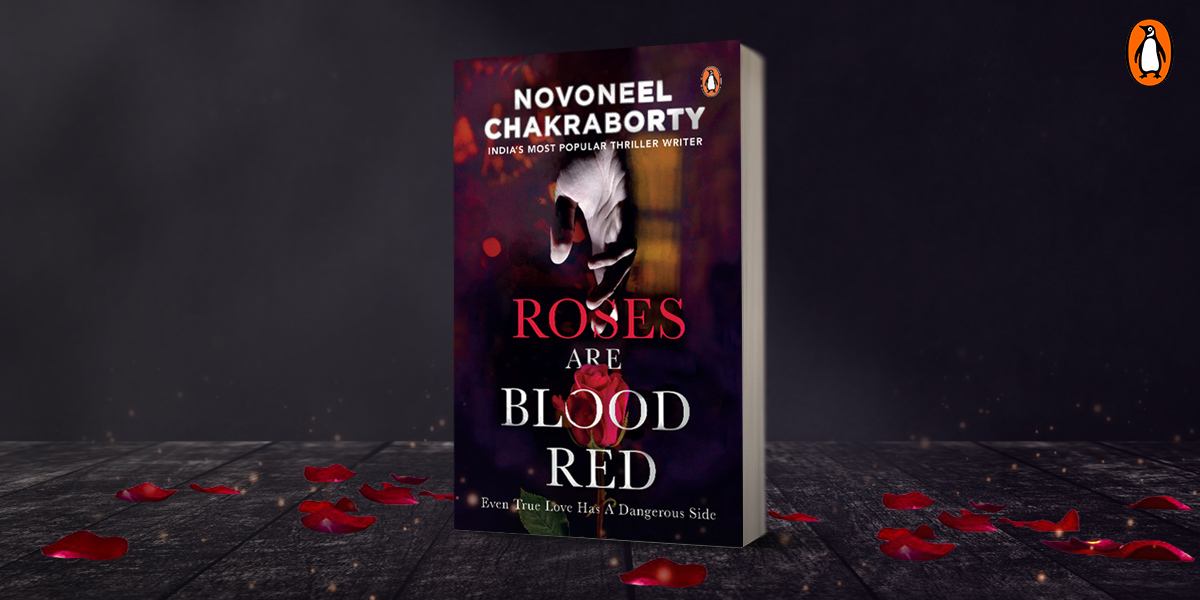 Novoneel Chakraborty is the bestselling author of fourteen bestselling thriller novels and one short story collection titled Cheaters. Known for his twists, dark plots and strong female protagonists, Novoneel Chakraborty is also called the Sidney Sheldon of India by his readers.
His latest book, Roses Are Blood Red is sure to excite his fans! Here Novoneel answers some of your burning questions:
What inspired you to write Roses Are Blood Red?
The story stemmed out from a very personal experience of mine which pushed me to dissect the concept of 'love' in my own manner.
How or Why did you choose these characters?
Unlike my other books, this time I wanted to focus on people from smaller cities and towns. Hence, I chose characters whose overall emotional make-up had the vibe of such a place. I find some earthiness in them and hence are always close to me as a creator.
What could be an alternate title for your book?
I have no idea. I don't think I ever had an alternate title for this book[Roses Are Blood Red]. Maybe the readers who have read the book may answer this.
What are three reasons to read this book?
It's a page turner.
It talks about a kind of love you may have not read before.
It has an endearing heart and love story at its centre.
What are you working on next?
It's too early to talk about it but it's a one of a kind thriller.
Did the climax of the story change or did it remain the same from the start?
The climax never changed. In fact, this was one of those books whose climax occurred to me before the story. So I chose to stick to it.
---
Author of the hugely successful Forever series, Novoneel Chakraborty creates a spellbinding story of love, longing and loss in his latest book Roses Are Blood Red.
To find out whether destiny triumphs over a dangerous obsession, read Roses Are Blood Red!