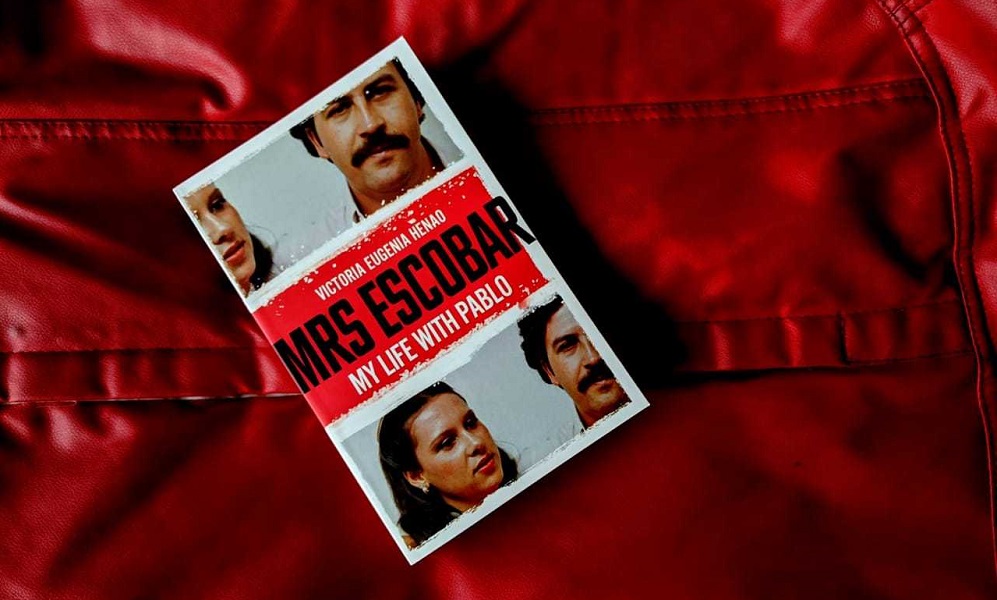 The story of Pablo Escobar, one of the wealthiest, most powerful and violent criminals of all time, has fascinated the world. Yet the one person closest to him has never spoken out – until now. Maria Victoria Henao met Pablo when she was 13, eloped with him at 15, and despite his numerous infidelities and violence, stayed by his side for the following 16 years until his death. At the same time, she urged him to make peace with his enemies and managed to negotiate her and her children's freedom after Pablo's demise.
Moulded by Pablo Escobar to be his obedient wife and a loving mother to his children, Victoria Eugenia Henao is often seen as a continuation of her husband's evil. In Mrs. Escobar, she leads us into her world and reveals the real man behind the notorious drug lord's legend.
---
Born to Dona Hermilda Gaviria, a school teacher, and Abel, a farmer, Pablo Emilio Escobar Gaviria was the youngest of seven children. In contrast to his humble beginnings, Pablo Escobar's aspirations became evident early in life when in 1974, he was arrested for driving a stolen Renault 4.
*
Pablo's involvement in trafficking narcotics first came to light when he was arrested in 1976 for possession of 26 kilos of coca-paste.
*
The decade after 1978 marked Escobar's meteoric economic rise. The young man once arrested for driving a stolen car now had the financial power to venture into the world of automobile racing. Pablo Escobar participated in the Renault Cup series of 1979 and 1980.
*
Pablo Escobar's estate Hacienda Napoles, was named in honour of American gangster Al Capone, whose parents had been from Naples. Pablo admired Capone and was often seen reading books or articles about him.
*
The most fascinating part of Pablo Escobar's estate was the zoo which was a testimony of his love for the beauty of exotic animals. Pablo spent US $ 2 million in cash to buy giraffes, kangaroos and elephants ,among other animals, for the zoo in Napoles which he opened for families to visit without any fee so they could enjoy the spectacle of nature in the heart of Colombia.
*
Escobar gained popularity with his social programmes designed to improve lives of the poverty stricken in impoverished areas of Medellin, Envigado and other towns of Aburra valley. He encouraged sports by building dozens of football fields, led tree planting drives and mingled with people as one of their own.
*
In April 1983, a national media outlet labelled a delighted Pablo 'An Antioquian Robin Hood' for his work such as his project Medellin without Slums- which offered homes to families living in impoverished areas.
*
During his short-lived political career which began in 1982, Pablo Escobar, as a representative with parliamentary immunity, waged a war against the extradition of Colombian citizens to the United States.
*
His political aspirations were squashed in October 1983, when the House of Representatives, by majority vote, lifted Pablo Escobar's parliamentary immunity on suspicions of his involvement in drug trafficking and other crimes.
*
The unrelenting hunt for Pablo Escobar, the once indomitable head of the Medellin Cartel, came to an end on 2 December 1993 when he was killed on the roof of his hiding place in Medellin.
---
In stark contrast to his formidable image as a drug lord, Mrs. Escobar creates a portrait of a man who shares moments of raw emotion with his loved ones even as he fights to bolster his crumbling empire of crime.