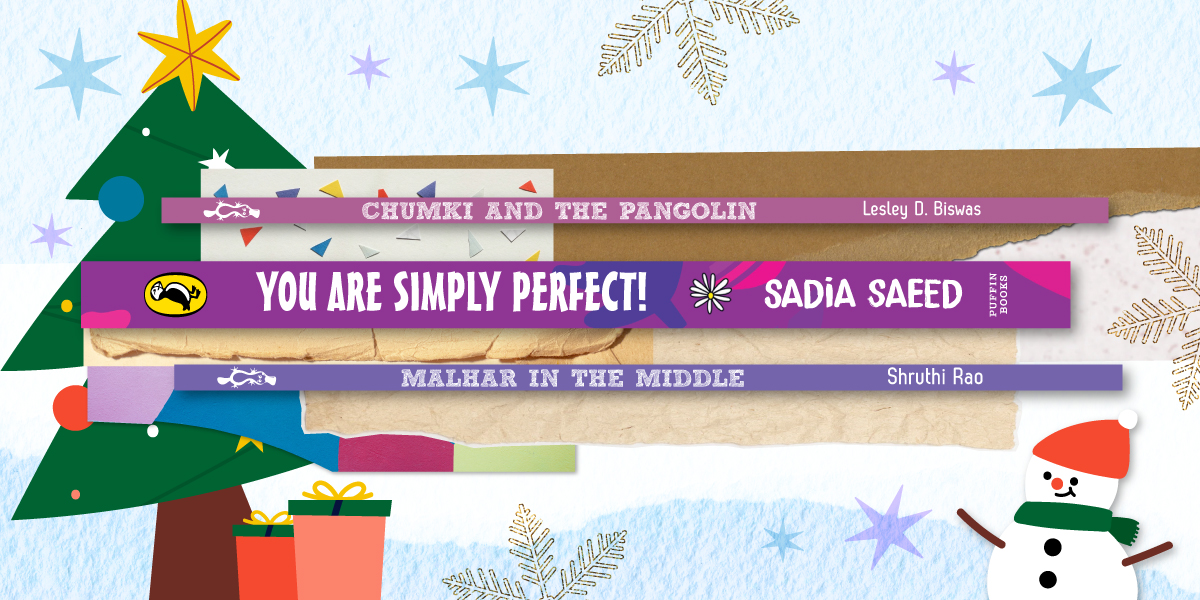 It's the most wonderful time of the year, and as your little ones celebrate this festive season, make the most of their time at home with our exclusive selection for December. Winter is all about spreading warmth and joy, and with our exclusive section of books for your bundles of joy, we are celebrating the essence of this season. From wholesome books such as You Are Simply Perfect that will help young teens and tweens to navigate through this tumultuous time, to inspiring reads such as Malhar in the Middle, we have the best December treats for your holiday heart!
Ages 12+

Jealousy. Bullying. Anger. Anxiety. Body image issues. Selfies and social media addiction . . . Are you grappling with any of these?
Let's be honest, juggling school, extra classes, home, friendships and new relationships can be hard. It's difficult to find balance and tough not to get affected by the 'happy' content we see online. But what is genuine happiness vis-à-vis short-term pleasure? Are we even looking for it in the right place?
Written by a renowned psychologist, this beautifully illustrated book is divided into five parts that will help in easing everyday anxieties. Learn to make friends with yourself, your body, mind and feelings, and to deal with difficult emotions and situations.
You Are Simply Perfect! will equip you with life-changing tools to find contentment–in school and outside. Find your own quiet spaces inside this book with journal pages left for you to write and reflect.
Ages 12+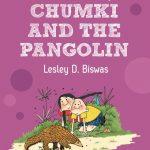 The dangerous virus is making everything go into lockdown. But the village poacher trying to catch the pangolin Chumki has befriended. How will Chumki save the rare animal in these tough times?
Ages 7+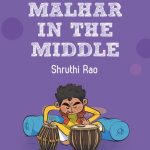 Malhar wants to be a famous tabla player. But why do tabla players always sit to one side of the stage? Are they not important enough? Malhar wants answers–and he wants to sit in the middle!
Ages 0-3
This collection of 15 mini board books is more than just a set of adorable books for a child's first library–they are also engaging learning tools! The format includes activities like stacking, sorting, counting, matching and identifying colours that encourage interactive learning of basic concepts and facilitate developmental skills in kids.
The box set comprises mini books with sturdy board pages and rounded corners that are perfect for tiny hands. With adorable illustrations and a modern design, this box set includes a variety of relevant topics like first words, animals, numbers, shapes, colours and more.
Ages 3-5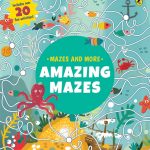 From adventures in the galaxy, hot air balloon ride, treasure hunt to helping the lion finds its way and much more, each maze provides hours of fun and learning. Amazing Mazes features full-color pages filled with different puzzles and mazes, along with search and find activities to keep little minds engaged. Designed to encourage logical thinking, sharpen hand-eye coordination, these activity-filled pages are sure to keep little puzzlers engaged.
Grab your pencils, trace the squiggly path and follow each amazing maze to a new discovery!
Ages 5-7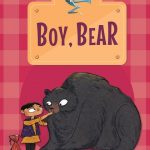 These books are for very young readers, aged five and above. The books work well for reading out loud to kids or for young readers just starting to read by themselves. Written by some of the best-known writers for children, and illustrated in exuberant colour by some of India's most-loved illustrators, these stories are set largely in non-urban settings. Hawaldar Hook is the endearing mascot of the Hook Books. Each book includes short and fun language exercises at the end.
Ages 7+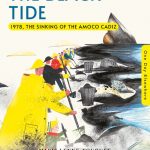 Discover the stories about events that changed the 20th century in the One Day Elsewhere series.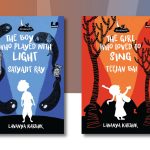 The vividly illustrated stories of Teejan Bai and Satyajit Ray in Lavanya Karthik's Dreamers Series are inspiring for young kids. Karthik's stories and artworks are perfectly synced with the high and low notes of Teejan Bai's life and have captured the most significant shots of Satyajit Ray's life. Both of them are acknowledged and appreciated for their unique talents.
Get your children hooked to the pages of the Dreamers Series and let them get inspired to hone their skills. Here's a glimpse of the younger selves of Teejan Bai and Satyajit Ray.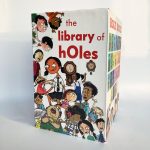 Recognizable by the hOle at the top corner of each book, these chapter books are aimed at kids learning to read independently. They are full of fun stories, gorgeous illustrations and hOles!
The hOle books are early chapter books for children transitioning from picture books to longer books. The stories are contemporary, Indian and with protagonists who are the age of the potential readers, facing dilemmas and challenges which the readers would be familiar with.
Over the years, the hOle books have been shortlisted for or won every major book award in India and a couple internationally.
Ages 8+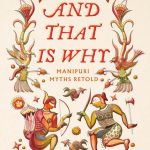 A collection of endearing and vibrant retellings of Manipuri myths told for the first time to the outside world! Discover twelve magical tales from Manipur, the mountain land in the northeast of India on the border with Myanmar. Passed down by learned scholars, balladeers and grandmothers over hundreds of years, these unknown myths and fables are enriched with beautifully rich paintings that will transport you to Manipur!
Have you heard of the king who sacrificed his flesh to keep his word to a pigeon? Or about the throne that gives anyone who sits on it the unique ability to dispense justice! And how about the sculptor who managed to make magnificent statues with no hands at all?
There's something for everyone in this collection of tales of wisdom and wit!
From quarrels among gods and the follies of great sages to the benevolence of kings and the virtues of ordinary mortals, Sudha Murty spins fresh accounts of lesser-known stories in Indian mythology. Accompanied by fantastical illustrations and narrated in an unassuming fashion, The Sage with Two Horns is sure to delight fans of the beloved storyteller.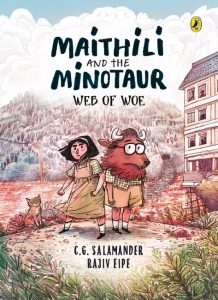 What if our world was a lot more? Filled with unknown creatures-some friendly, some scary.
An outcast to the world of humans, Maithili lives in the outskirts of a magical wilderness. But as she makes new friends in the realm of monsters, she must learn to be careful. Because some monsters are just like humans: mean, nasty and out for blood.
Perfect for fans of Hilda and Arthur and the Golden Rope, join Maithili and the Minotaur on their very first adventure in an outlandish world where nothing is as it seems.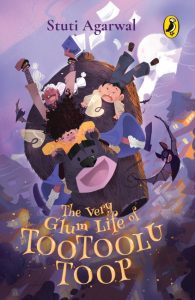 A delicious adventure set in Darjeeling about a young witch's attempts at living a human life. For readers of Roald Dahl, Enid Blyton and David Walliams.
To every witch, wizard and glum,
I'm Tootoolu Toop, a ten-year-old, fully trained witch of the Oonoodiwaga tribe from the Darjeeling mountains. Like every other ordinary human who wants to live a life of magic, we witches and wizards want to experience the non-magical world too (I do for sure). For me, the 'ordinary' world is nothing short of an adventure. So I have left my tribe to live life as a glum.
This is my story.
Tootoolu is on the run. From her mundane life of stirring grasshopper's legs into potions and her underground home where her tribe has been in hiding for 569 years. Will Tootoolu find what she's looking for-best friends, books and a chance to be who she truly is?
Middle Grade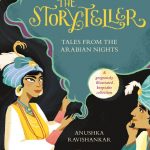 What if your life depended on being able to tell a good story?
Schariar, King of Persia, would marry a woman every night only to chop off her head every morning. He had sentenced the clever Scherazade to the same fate. Determined to save herself and other women from this gruesome decree, Queen Scherazade begins telling him stories one night-of magic lamps and genies, of fishermen and caliphs, of treasure caves and strange potions.
Tales so wonderful that the one night turns into 1001 . . . But what will happen when Scherazade runs out of yarns to spin? Illustrated afresh, this tenth-anniversary edition offers tales from the Arabian Nights as told by the magical storyteller Scherazade. Narrated in an engaging, tongue-in-cheek style complete with vivid imagery, The Storyteller will keep you spellbound for days!
Young Adults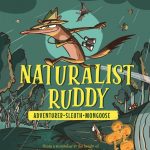 Are you 'Ruddy' for adventure?
In the forests of central India, where teak meets sal and plateaus meet hills, natural history meets detective fiction in an inquisitive Ruddy Mongoose's investigations. Join Naturalist Ruddy as he unearths some of nature's most fascinating mysteries in this one-of-a-kind comic book set across India's various natural habitats.
Learn more about lesser-known animals, insects and organisms of India, and how they interact with their environment!