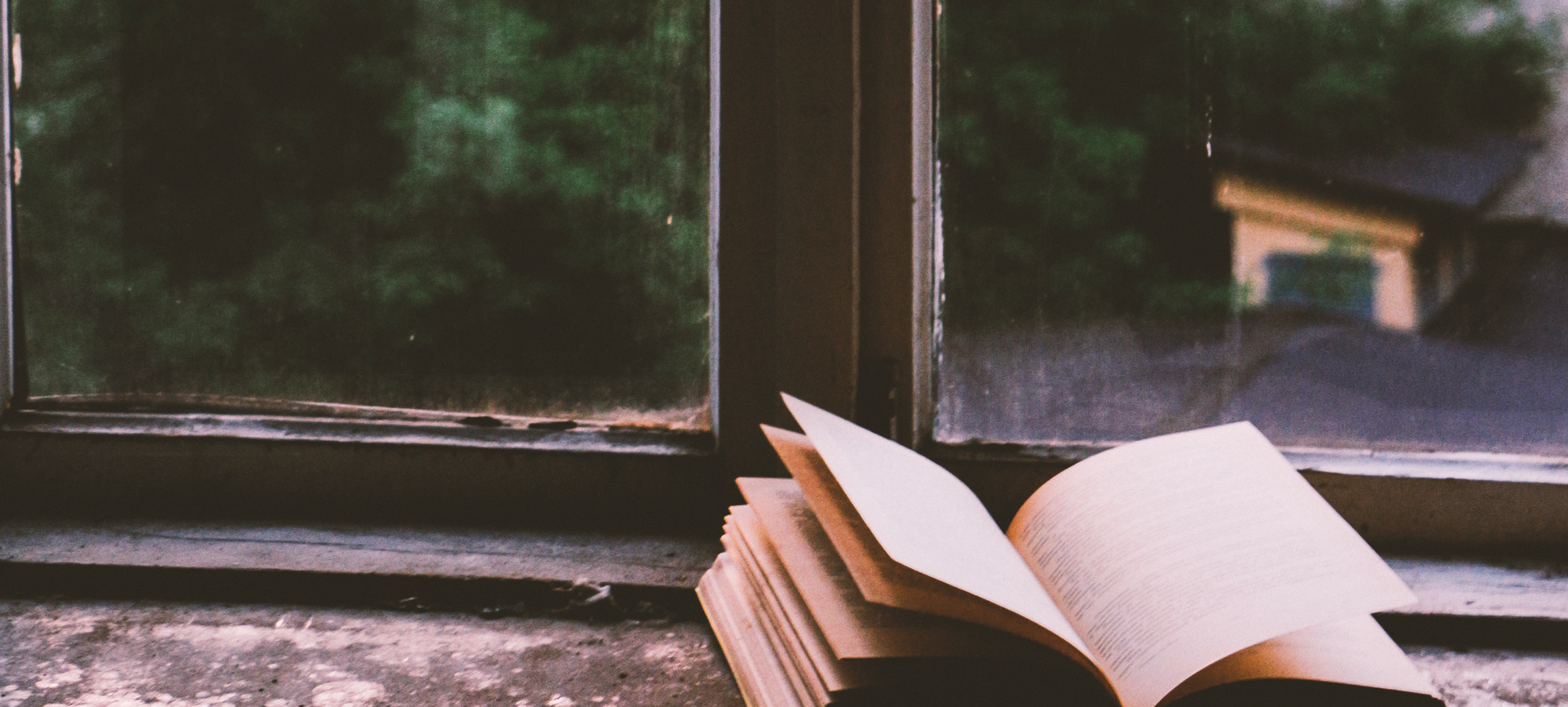 Summer has finally arrived and so have longer, sunny days, that beckon you to rejuvenate your senses with an all-new reading list to look forward to! Here are some new launches that will help you sail smoothly in this scorching heat.
A glance at some eagerly awaited books, which will be out soon!
Awakening Bharat Mata
 
The rise of the Bharatiya Janata Party (BJP) was much more than an ordinary electoral phenomenon: it brought to the fore two contrasting views of nationhood: between those who saw modern India in terms of secular republicanism and on the other hand were those who sought to blend technological modernity with the country's Hindu inheritance.
This collection is an attempt to showcase the phenomenon of Hindu nationalism in terms of how it perceives itself. Many of the concerns that drive the Indian Right are located in the country's nationalist culture. In trying to locate some of the ideas, attitudes and beliefs that define the Indian Right, Awakening Bharat Mata also seeks to identify the nature of Indian conservatism and identify its similarities and differences with political thought in the West.
A Human's Guide to Machine Intelligence
Through the technology embedded in almost every major tech platform and every web-enabled device, algorithms and the artificial intelligence that underlies them make a staggering number of everyday choices for us: from what products we buy to where we decide to eat, from how we consume our news to whom we date and how we find a job. We've even delegated life-and-death decisions to algorithms-judgments once made by doctors, pilots, and judges. In A Human's Guide to Machine Intelligence, Kartik Hosanagar surveys the brave new world of algorithmic decision making and reveals the potentially dangerous biases to which they can give rise as they increasingly run our lives. He makes the compelling case that we need to arm ourselves with a better, deeper, more nuanced understanding of the phenomenon of algorithmic thinking.
A Human's Guide to Machine Intelligence is an entertaining and provocative look at one of the most important developments of our time and is a practical user's guide to this first wave of practical artificial intelligence.
Delhi Darshan
Giles Tillotson provides a fascinating account of Delhi's built heritage, from the traces of the earliest settlements at Indraprastha, through the grand legacies of the Delhi Sultans and the great Mughals to the ordered symmetries of Lutyens' Delhi and the towering skyscrapers of Gurgaon. Filled with quirky details and original insights, as well as a section on important monuments, this is a lively and informed account of the many fascinating twists and turns in the national capital's built history and an original reflection on the many transformations of its urban landscape.

A mysterious emissary arrives in the port city of Bhrigukachchh. He has been sent by King Jaysinhdev of Patan with a secret message for Kaak, the valiant chieftain of the city. The king seeks to urgently enlist Kaak's help in conquering the kingdom of Junagadh. However, Kaak has also received crucial summons from two others: Leeladevi, the firebrand princess whose marriage to Jaysinhdev Kaak himself facilitated; and Ranakdevi, the queen of Junagadh.
Caught in a web of conflicting loyalties, Kaak must navigate a treacherous terrain of political machinations where the slightest misstep could lead to grave consequences-where even he will not emerge unscathed.
K.M. Munshi's magnificent conclusion to his beloved Trilogy, The King of Kings is a panoramic epic filled with adventure and intrigue, and a timeless classic with a nuanced insight into human nature and the complex links between statecraft and violence.
Cities and Canopies
 
Native and imported, sacred and ordinary, culinary and floral, favourites of various kings and commoners over the centuries, trees are the most visible signs of nature in cities, fundamentally shaping their identities. Trees are storehouses of the complex origins and histories of city growth, coming as they do from different parts of the world, brought in by various local and colonial rulers. From the tree planted by Sarojini Naidu at Dehradun's clock tower to those planted by Sher Shah Suri and Jahangir on Grand Trunk Road, trees in India have served, above all, as memory keepers. They are our roots: their trunks our pillars, their bark our texture, and their branches our shade. Trees are nature's own museums.
Drawing on extensive research, Cities and Canopies is a book about both the specific and the general aspects of these gentle life-giving creatures.
Defining India
From Amartya Sen to Aamir Khan, Raghuram Rajan, Sachin Tendulkar, His Holiness the Dalai Lama, Pranab Mukherjee, Arun Jaitley, Nirmala Sitharaman and Sania Mirza among others, in this book eminent journalist Sonia Singh opens a window to the myriad worlds of these stalwarts, who share their idea of India in freewheeling conversations. Chatty, candid and amazingly gripping these 15 interviews uncover the pivotal moments in their lives that have become defining moments in the history of the nation.
The Brotherhood in Saffron

Tracing the growth of the Rashtriya Swayamsevak Sangh (RSS) since its formation in the mid-1920s, the authors examine its ideology and training system. As the first significant book on its internal workings, this book is the prequel to RSS: A View to the Inside. It was for the first time in this book that readers received a glimpse into the inner workings of the RSS. Three decades later, the RSS is one of the most significant cultural organizations in India, making this book a powerful and important read.
The Young and the Restless
The 2014 Lok Sabha elections saw the involvement of India's youth like never before. They were debating inside classrooms, sitting for dharnas on the street, having conversations in offices and on social media. The election in 2014 saw 150 million young voters—and the highest number of first-time voters in India.
And yet, the average age of our parliamentarians is sixty-three. Our leaders are almost four decades older than the average twenty-five-year-old.
In The Young and the Restless, Gurmehar Kaur, student activist and author of Small Acts of Freedom, follows the journeys of eight youth leaders, their aspirations for the country's youth, their aspirations for themselves and, most importantly, their aspirations for the nation. She explores whether their politics only mimics that of the older party leaders or if they have the ideas, passion and motivation of the demographic they represent.

India, 1922. A curse seems to have fallen upon the royal family of Satapur, a princely kingdom tucked away in the lush Sahyadari mountains, where both the maharaja and his teenage son have met with untimely deaths. The state is now ruled by an agent of the British Raj on behalf of Satapur's two maharanis, the dowager queen and her daughter-in-law.
When a dispute arises between the royal ladies over the education of the young crown prince, a lawyer's counsel is required to settle the matter. Since the maharanis live in purdah, the one person who can help is Perveen Mistry, Bombay's only female lawyer. But Perveen arrives to find that the Satapur Palace is full of cold-blooded power play and ancient vendettas.
Too late she realizes she has walked into a trap. But whose? And how can she protect the royal children from the palace's deadly curse?
Kidnapped
In 2016, approximately ten people were abducted every hour in India. Of them, six were children. Kidnapping is a crime where it is possibility to save the victim, which makes its treatment and results unique. Documenting ten cases of child abduction from across the country, Arita Sarkar investigates the bone-chilling details of the disappearance of each child. She delves into the trauma that the victims' families went through, as they waited in the hope that their children would return.
This book brings to life investigations by the police, eyewitness accounts and the perspectives of the accused, recreating each case in painstaking detail. Some of the victims you read about will never come home, but their stories will stay with you.
 Queens of Crime: True Stories of Women Criminals From India

Dysfunctional families, sexual abuse, sheer greed and sometimes just a skewed moral compass. These are some of the triggers that drove the women captured in these pages to become lawbreakers.
Queens of Crime demonstrates a haunting criminal power that most people do not associate women with. The acts of depravity described in this book will jolt you to the core, ensuring you have sleepless nights for months.
Based on painstaking research, these are raw, violent and seemingly unbelievable but true rendition of India's women criminals.
 Muhammad Bin Tughlaq

When his father dies, Prince Jauna Khan succeeds to the throne of Delhi as Muhammad bin Tughlaq. His reign will prove to be epic and bloody, but unsurpassed in splendour, innovation and defeat. A formidable strategist and remarkable scholar, the Sultan will go down in history for his brutality as well as his brilliance, unfairly remembered only as a cruel tyrant who might have been raving mad. His high-flown aspirations and grandiose ambitions may have met with crushing failure, but even so, Tughlaq was a great hero of the fourteenth century, albeit a tragic and fatally flawed one. In this fictional retelling, Anuja Chandramouli, one of India's best mythology writers, reimagines Muhammad bin Tughlaq's life and times in incredible detail to bring to life the man behind the monarch.
 All You Need to Know About Parenting

As parents, we all face fear and doubt about bringing up children. It helps to have a guide who can prepare and take us through every single aspect of the formative years. You can rely on All You Need to Know about Parenting to be your guide, best friend and window into this world, knowing you're not the only one who's on this incredibly difficult but also rewarding journey. From the day you step into the hospital and welcome your baby to the time they become toddlers, this book will help you develop your parenting instinct.
With practical, handy tips on topics such as introducing a sleep schedule, travelling with a child, weaning and advice on raising two children together, this book will see you through every sleepless night and temper tantrum.
99 Not Out!
 
Longevity along with wellness is a process of moving towards a higher equilibrium of physical, mental and emotional well-being to lead a long and fulfilled life, while preventing disease. This book explains the principles that govern each type of well-being: physical, nutritional and emotional-mental, and shares tips on how we can engage each principle to live longer. Finally, and critically, it explains the role stress plays in undermining the wellness equilibrium, and what we can do to heal from stress and prevent its accumulation from hampering our life's journey.
While ageing and death are inevitable consequences of being alive, there are behavioural practices that can slow down the ageing process while keeping disease at bay. The book acknowledges that to be fully present in our lives and enjoy it without suffering, we need to be proactive and do the groundwork to prevent illnesses before they occur. It shares evidence-based practices-Ayurveda, yoga and Western medicine-that promote longevity, while keeping our bodies healthy and our minds alert.
Chanakya and the Art of War

Each and every one of us wants to become successful. We aim to fight and win in businesses, careers, relationships and, ultimately, in life. However, most of us fail to reach our full potential because of various speed breakers. Chanakya and the Art of War draws upon lessons from the great teacher, philosopher and strategist Chanakya's masterpiece, Arthashastra, which can help us overcome those speed breakers to become innovative and influential and realize our true potential.
Author of the bestselling Inside Chanakya's Mind, Radhakrishnan Pillai decodes the war secrets of Chanakya as relevant to our personal and professional lives. Be it an army fighting enemy soldiers across the border, the police encountering internal challenges, a politician who wants to win an election, or the common man fighting for survival, Chanakya has a plan for every situation. In the game of life, Chanakya teaches you the winning strategies by putting into practice the Art of War.
Love Knows No LoC
Zoya, a twenty-five-year-old Pakistani pop star, meets emerging Indian cricketer Kabeer while he is on tour in the country to play a match to promote Indo-Pak friendship.
One thing leads to another and soon Kabeer and Zoya are inseparable. As their love for each other grows stronger, Zoya leaves Pakistan to be with Kabeer, only to return a few months later following a misunderstanding.
In Pakistan, Zoya is gloomy and sulking, rethinking her connection with Kabeer.
In India, a confused Kabeer is still hopeful of meeting Zoya.
As their relationship is put to the test in the wake of mounting tensions between the two countries, they both stumble across a long-buried truth that will forever change the course of their lives.