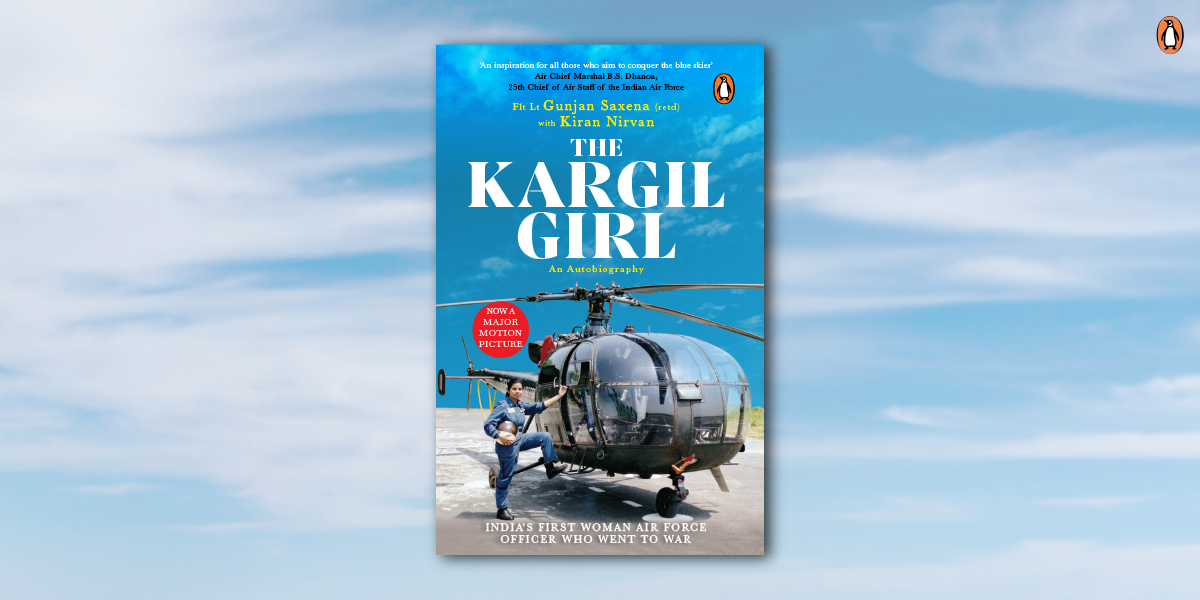 In 1994, twenty-year-old Gunjan Saxena boards a train to Mysore to appear for the selection process of the fourth Short Service Commission (for women) pilot course. Seventy-four weeks of back-breaking training later, she passes out of the Air Force Academy in Dundigal as Pilot Officer Gunjan Saxena.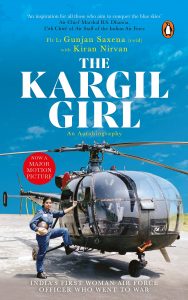 On 3 May 1999, local shepherds report a Pakistani intrusion in Kargil. By mid-May, thousands of Indian troops are engaged in fierce mountain warfare with the aim to flush out the intruders. The Indian Air Force launches Operation Safed Sagar, with all its pilots at its disposal. While female pilots are yet to be employed in a war zone, they are called in for medical evacuation, dropping of supplies and reconnaissance.
This is the time for Saxena to prove her mettle. From airdropping vital supplies to Indian troops and casualty evacuation from the midst of the ongoing battle, to meticulously informing her seniors of enemy positions and even narrowly escaping a Pakistani rocket missile during one of her sorties, Saxena fearlessly discharges her duties, earning herself the moniker 'The Kargil Girl'. This is her inspiring story, in her words.
Here's an excerpt from the book that recounts the feelings that Gunjan experienced as she prepared herself to face one of the toughest interviews in the country.
**
Job interviews are generally tailored to judge how well the interviewee can convince the interviewer that he or she is fit for the job. It is even more challenging when the interviewer is hell-bent on finding a good reason to deem the candidate unfit. How do you convince them in such a situation? The answer is—with honesty. That is what is required in the personal interviews of the SSB exam, according to Papaji. He would tell me that if I missed even one of the prerequisite qualities, the armed forces would not even consider my candidature; it would not put the lives of its men and women at risk just because someone like me would lose a job opportunity. So making sugar-coated statements wasn't going to help at all. If one is not chosen, it's better to accept the inevitable rather than feel disheartened, prepare well and execute better in the next SSB exam. On the morning of the fifth day, just before the personal interviews were to commence, I promised myself I would not crib or cry if I failed—I would accept the results calmly and go back like a true fighter.
'I wonder if we'll get tickets to go back home tonight, in case we don't get recommended?' Deepa asked. We were all sitting in rows outside the conference hall, waiting for the interviews to begin. There were two bulbs fitted to sockets above the hall's door, one red and one green. The red one was glowing, indicating an interview was in progress inside.
'You think you won't make it?' I asked Deepa in a hushed tone.
'We can't be too sure, can we?' she replied.
'It's all about being confident,' Aditi said. 'I've only shown them what they needed to see. There's no chance I'm going back today without a yes.'
'Such overconfidence!' Hema couldn't keep herself from commenting. Aditi rolled her eyes detestably. 'If I can see it, surely they can too,' Hema said to me faintly. 'I can bet a wager on her rejection.'
I had my eyes fixed on the bulbs. As soon as the green one glowed, I'd be only one candidate away from my interview. I looked at my attire for the day—my pants and shirt were neatly ironed, my hair was tied in a tight bun. I cleared my throat. I was set. And as if on cue, the green light flashed.
As soon as the interviewee went inside, the light turned from green to red. My gaze was fixed on the bulb. It must have been less than ten minutes, but it felt like an eternity before the candidate came out. She seemed relaxed. After about another two minutes, the green bulb lit up again. I could feel my heart flutter as I stood up to go in. Hema wished me luck and I smiled back at her. I pulled open the door of the conference room and, just as I had imagined, I saw in front of me a panel of six officers sitting behind a rounded table. They were all familiar faces I had encountered during our various tests.
'May I come in?' I asked.
'Please be seated,' Wing Commander Pathak signalled. He was the interviewing officer (IO) I had seen during the PABT.
I seated myself on the edge of the chair, both my hands carefully folded on my lap. Sqn Ldr Yadav and Sqn Ldr Virk smiled at me. I was too nervous to smile back. The others were busy going through the files that had been kept in front of them. I guessed it was my personal information questionnaire form, which each of us had filled up on the first day of the SSB. I patiently waited for the IO to shoot the first question.
'How was your SSB experience, Ms Saxena?' he finally lifted his head and asked.
'Informative, Sir,' I replied at once, 'and memorable.' 'How many friends did you make here?' he asked.
I've interacted with all the other candidates, and I plan to keep in touch with them, Sir, regardless of how things pan out,' I replied. I didn't want them to think I was partial and avoided telling them that Hema was the only one I could call a 'friend' there. But the truth was that I had interacted with all of them. The IO then asked me basic questions about my family and education. The more I talked, the more relaxed I felt. But there was one question that made me stop and think for a while.
'Tell us why you want to join the Indian Air Force?'
I knew the answer to this question. I had prepared for it all my life. What I did not know was how to frame my answer. Should I sound passionate? What if I sounded desperate instead? How could I tackle this? What should I say to convince them? There was no time to plan or prepare. I had to be quick.
**