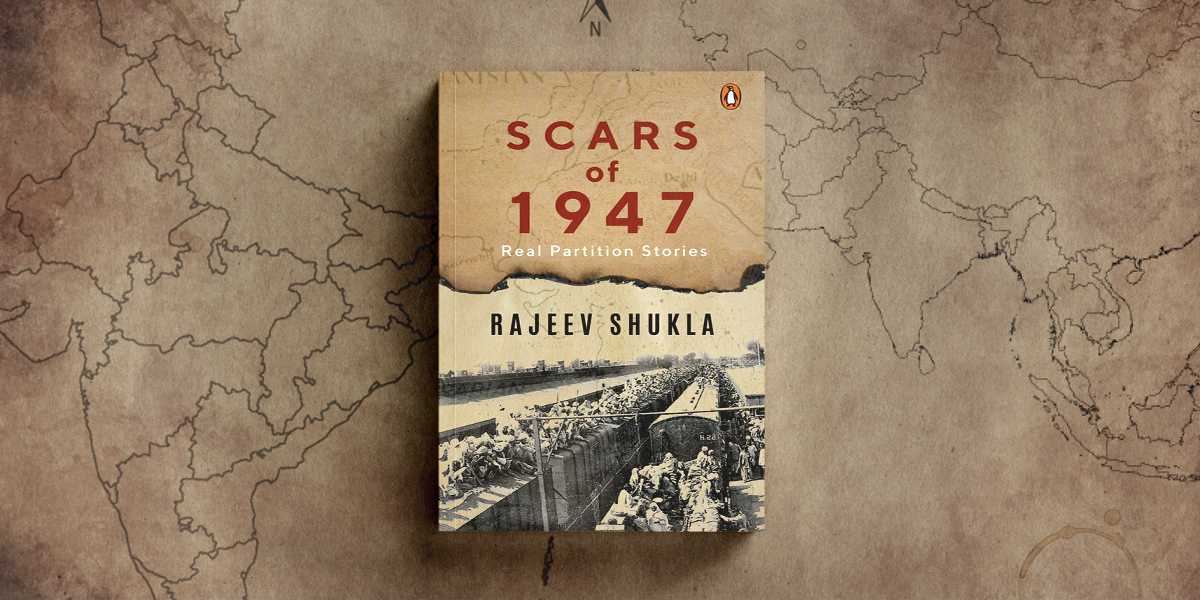 The India-Pakistan partition resulted in a sea of emotions in those who witnessed it. The pangs of separation of family members echo to date. Rajeev Shukla, in Scars of 1947, pens down the stories of people and families who faced the consequences of the partition firsthand. One such story is of the Prime Minister of India, Dr. Manmohan Singh, who hailed from the Jhelum district (part of present-day Pakistan). Let's read an excerpt from the book to find out how partition hit Manmohan Singh and his family.
*
The year 1947 was Manmohan's final year in school. The matriculation exam took place in the month of March. The communal tension during this time was getting worse every day because of the impending partition of the country. He sat for his exams in an environment filled with harrowing sights of violence; the results were never announced for the exams as Peshawar went on to become a part of Pakistan.
In 1947, the Hindu–Muslim clashes had begun, and they became more and more violent with each passing day. At [Manmohan Singh's] village, Muslims outnumbered all others and as a result, the village had two masjids and one gurudwara. One day, when the tension between the communities was at its peak, it was decided by the elders of the village that they would sit with each other and try to diffuse the tension with discussions. The elders of the village, who were Hindu, Sikhs and Muslims, were called. However, the youngsters of the dominant Muslim community planned a massacre and killed all the Hindu and Sikh elders, among whom was Manmohan Singh's grandfather who had brought up young Manmohan and of whom Manmohan was very fond. When his grandfather was killed, Manmohan was living with his father in Peshawar. One of his uncles who lived in Chakwal sent an unfortunate four-word telegram to his brother (Manmohan's father) in Peshawar that read, 'Mother Safe, Father Killed'. Manmohan was about fifteen years old at the time and says that he still remembers that dreadful telegram message. He says that on the one hand, this group of young Muslim men tricked and killed his grandfather and on the other hand, in that very neighbourhood, there was a Muslim family who hid his grandmother and protected her from the bloodthirsty mob.
These incidents from his childhood were so deeply etched in his memory that while working for the United Nations Conference on Trade and Development in the United States of America, when he was invited by his friend to Pakistan, he could not resist visiting. His friend Mahbub-ul-Haq had studied with him at Cambridge University in the United Kingdom. He later served as the finance minister of Pakistan. Mahbub used to stay in Rawalpindi, Pakistan, in those days. It was in 1968 that Manmohan Singh visited Pakistan. After the Indo-Pak War of 1965, the relations between the two countries were at its lowest, but Manmohan could not say no to the invitation extended by his very dear friend and visited Rawalpindi, a place he used to visit often in his schooldays. There, he used to visit a particular bookshop and during this trip, it was in the same shop that he found himself gripped by all the nostalgia from his childhood.
After that, he visited Gurudwara Panja Sahib situated in Hassan Abdal (Attock in Punjab, Pakistan) where his naming ceremony had taken place. When he was asked why he did not visit his birthplace, Gah village, which was nearby, his answer expressed the sadness that he had been carrying in his heart for years. He said that he did not visit his village because he did not want to inflict on himself the same emotional trauma by going to the place where his grandfather had been massacred brutally.
During the peak of the violence that had erupted there a the time of Partition, all the houses were burned to the ground; so Manmohan was unsure if there even was anything left to see. His uncle who used to live in Chakwal till 1947 had visited Gah village with a police contingent and had taken the remaining Sikh and Hindu women safely to Chakwal, where they were accommodated in a refugee camp. Manmohan said that not all the women could be saved from the horrendous riots, his own aunt and her mother chose self-immolation to save themselves from being violated by the mobs.
**
To read in-depth about the incidents that followed, get a copy of Scars of 1947 from your nearest bookstore or order online.