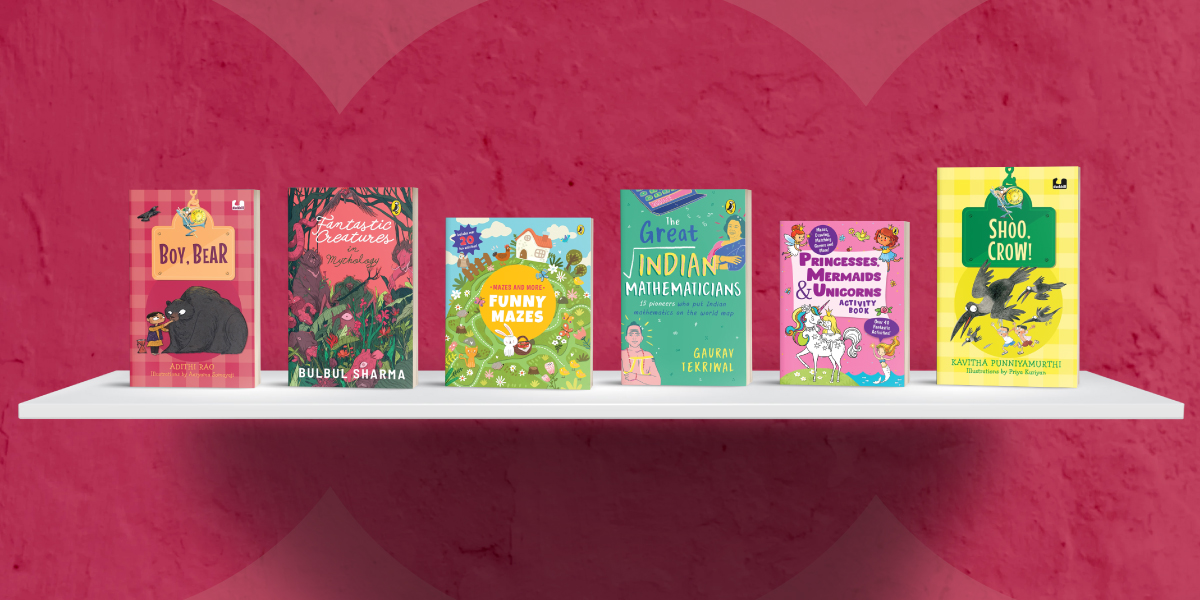 As the little ones step into the ninth month of the year, we know they need some good company to welcome the no-melting-no-freezing September. So, look nowhere else! We wholeheartedly sign up to accompany them, match their enthusiasm for reading, and give them a chance to taste the different flavors of imagination. Our books promise to stay by their bedside, on their study table, and make just enough space to be warmly packed in their already stuffed vacation bags. The vibrant covers of the books will have the kids googly eyes even before they begin reading the diverse stories.
Here's our specially curated list of books that will get your children hooked and will transport them to the fantastical realms while they complete the plethora of engaging activities. It's time to get them ready to cross the whirlpool of mazes and traverse through the wild alleys to meet mermaids and unicorns.
Boy, Bear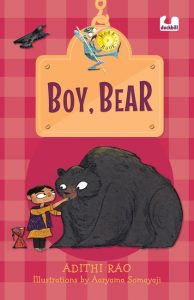 For ages: 5+ years
Boy and Bear have grown up together on the streets of Mumbai. Baba is a madari. But now that Baba is gone, how are Boy and Bear to survive?
The Hook Book series of short simple stories for beginning readers come with fun stories set in different parts of India. The gorgeous illustrations and short exercises are sure to enhance their reading experience.
Shoo, Crow!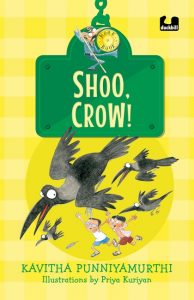 For ages: 5+ years
The crows of Rajipuram are eating up all the corn in the fields. Can Velu and Akif find a way to shoo them away?
The Hook Book series of short simple stories for beginning readers come with fun stories set in different parts of India, gorgeous illustrations and short exercises to enhance the reading experience.
The Great Indian Mathematicians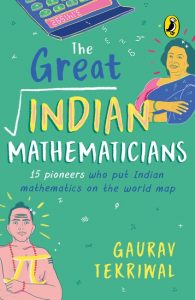 For ages: 10+ years
India's mathematicians have made significant contributions over the last 5000 years. From the ever-popular Aryabhata, widely recognized for revolutionizing the number system and Shakuntala Devi, universally admired for her fast mental calculations to pioneers forgotten by time, like Baudhayana, who explained the Pythagoras' theorem nearly 3000 years ago, the figures included in this book are trailblazers in the world of mathematics.
Fresh, accessible and inspiring, The Great Indian Mathematicians celebrates persistent mathematicians throughout Indian history. This book is an ideal introduction for the next generation of tenacious and curious maths wizards, and features a goldmine of tips and tricks, nuggets of surprise and much more!
Fantastic Creatures in Mythology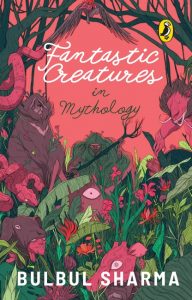 For ages: 8+ years
Did you know that a celestial elephant once hid in the ocean after causing mischief ?
What happened when Rama and Lakshmana encountered a one-eyed headless demon?
Why did Ilvala turn his brother Vatapi into a goat and serve him to passers-by?
Find answers to these and meet many strange and wonderful creatures in this hand-picked collection of legends. Delve into the exploits of gods who took on magical avatars, birds and animals with superpowers, and demons and demonesses who were once good souls.
Bestselling children's author Bulbul Sharma's deft prose accompanied by bewitching illustrations will transport you to the fantastical realms inhabited by the Hindu pantheon. This book is sure to leave you spellbound!
Mazes and more: Funny Mazes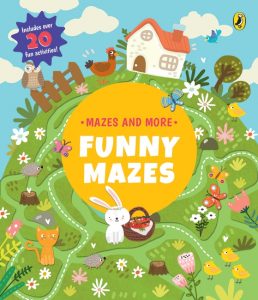 For ages: 3+ years
Funny Mazes is a book from the series Mazes and More that features full-colour pages filled with different puzzles and mazes, along with search and find activities to keep little minds engaged. Designed to encourage logical thinking, sharpen hand-eye coordination, these activity-filled pages are sure to keep little puzzlers engaged. Grab your pencils, trace the squiggly path and follow each funny maze to a new discovery! With eye-catching illustrations, the book has puzzles organized by themes such as Circus, Island adventure, Fairyland, Camping among others. All mazes and puzzles come with answers to help kids if they get stuck on a puzzle.
Princesses, Mermaids and Unicorns Activity Book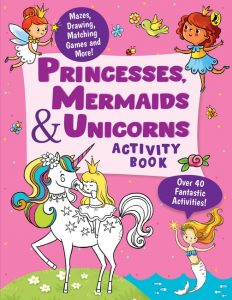 For ages: 3+ years
From mermaids and princesses to unicorns and fairies, the fairyland brought alive inside this quirky activity book provides hours of creative fun for kids. Jam-packed with colouring pages and fantastic activities like interactive puzzles, dot-to-dot, spot the difference and playing peek-a-boo with fairies, Princesses, Mermaids and Unicorns Activity Book is the perfect companion to keep young minds engaged.
Children can follow mazes that feature prompts for problem-solving along the way. They can trace the path to the desired end, colour in the pictures, use the colour by number prompt to create a mystery picture, find the differences between two pictures, complete the drawings, connect the dots, learn to draw a simple picture, match the identical objects, find and circle objects, order the events, and much more. This carefully researched book aims to build vocabulary through picture-word association for toddlers and pre-schoolers and is suitable for parent-child association.