The universe has bestowed limitless powers and infinite siddhis on the human consciousness. Along with being effective and successful in the personal and professional spheres, the purpose of human life is also to ensure the complete blossoming of the individual consciousness. In Celebrating Life, Rishi Nityapragya shares the secrets that can help you explore your infinite potential. He offers an in-depth understanding of how to identify and be free from negative emotions and harmful tendencies, and how to learn to invoke life's beautiful flavours-like enthusiasm, love, compassion and truth-whenever and wherever you want.
Here are the only six steps that you need to follow and inculcate in your life to become a master of your circumstances and lead a more meaningful and fulfilled life.
1) Play of universal consciousness
 'As science translates its findings into practical use, to make life more comfortable and convenient, spirituality is about beautifying the human consciousness and making it blossom.'
 'As there are laws governing the physical universe, there are specific laws according to which the human consciousness functions.'
2) Extraordinary Powers, Siddhis, of Your Individual Consciousness
'Nature has bestowed limitless powers upon the human consciousness. The more you understand the technicalities, the scientific aspects of your consciousness, the more you realize that you already have all the abilities necessary to create the quality of life that you want.'
'In the domain of consciousness, like attracts like.'
'The way people relate to you is largely a reflection of your own mind.'
3) Meticulous Refinement of Your Own Consciousness
'Through optimum utilization of the instruments given to you by the nature of body-breath-mind-intellect-memory and ego; through your Committed Skilful Efforts you have the opportunity of tremendously accelerating the process of evolution of your own consciousness.'
'Inherently, you already have all the powers necessary to create the life that you want. You are not designed to be a slave of circumstances; you are designed to be the master of situations.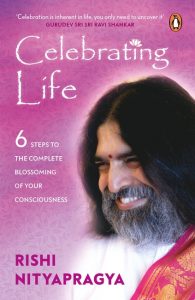 4) Being Free from All Bondages, Negativities and Harmful Tendencies
 'The incoming breath energizes the body, provides vital force and supports the soul so that it continues to live in the physical form; the outgoing breath removes impurities from the body and empties your individual consciousness. The secret is, the more empty, the more free the mind is, the more happy it is and more available it is to do anything that you want to do with it.'
5) Optimizing the Golden Opportunity of Being in the Human Body
 'Every individual soul is giving these three precious instruments—of time-energy-mind—to the activities of their own lives. …though time and energy are extremely precious instruments of your life, it is the mind that plays the whole game. It is the mind that gives direction to your time and energy as well.'
'Neither is Maya designed to give you higher insights, nor is it meant to enhance your energies or offer you any happiness. On the contrary, it is guaranteed to waste your precious time, drain your most valuable energy and is destined to contaminate your pleasant, happy mind.'
6) Designing Your Life
 'Your emotions, your choices, your actions, your decisions, your happiness, your Dharma, the blossoming of your consciousness, all of it is your own responsibility.'
'The more you become an instrument in the process of someone's learning, the more you teach, the more you learn.'
**