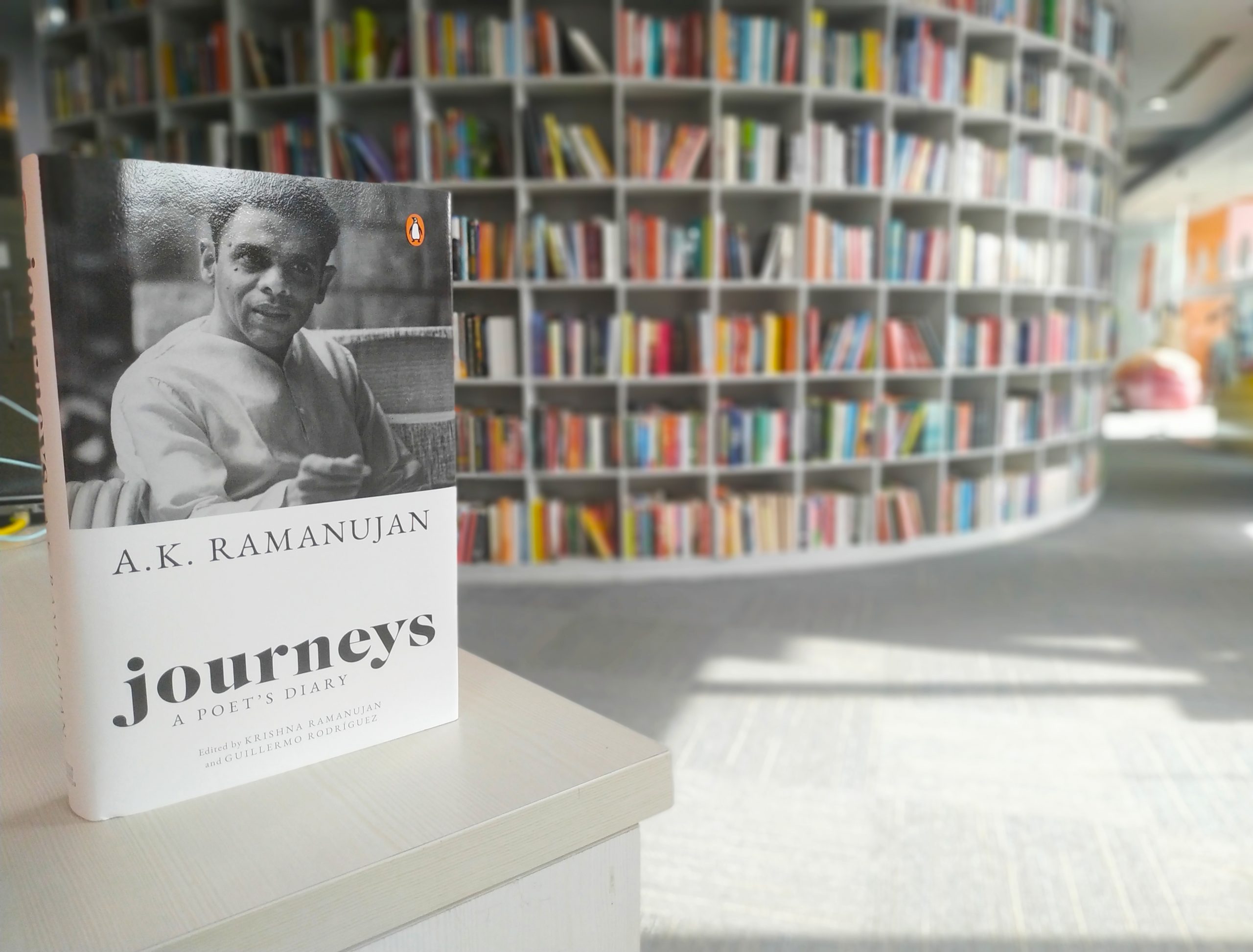 The A.K. Ramanujan Papers, stored since 1994 at the Special Collections Research Center at the Joseph Regenstein Library, University of Chicago, contain hundreds of catalogued files ordered chronologically from 1944 to 1993 in seventy-one boxes. Since 2014 an additional set of personal diaries and journals, kept in series V of the Papers, became accessible to researchers. The book Journeys: A Poet's Diary includes literary entries from A.K. Ramanujan's travels, his thoughts on writing, poetry drafts, and dreams. His diaries and journals served as fertile ground where he planted the seeds for much of his published work.
Here are some noteworthy facts about Ramanujan's creative process!
Ramanujan viewed keeping a diary as part of his creative process; the entries provided a permanent repository for otherwise transient ideas, observations and language.
∼
Ramanujan revised and re-read his notes and diaries now and again in a continuous dialogue with the past and himself; ideas, images and concepts were re-circulated and redistilled.
∼
In all of his work, especially his poetry and translations, Ramanujan was very scientific – as a trained linguist – and almost obsessed with language and form.
∼
He recorded scenes and anecdotes of people and his life. Between entries, he jotted quotes from writers and artists.
∼
By recording his inner and outer life, he preserved experiences for later use; by practising verse, he honed a craft. This was the fertile ground where the seeds of his published work were planted.
∼
He was a writer at work observing the minutiae of life, the 'ordinary mysteries'; and at the same time the thinker struggling with the larger issues of human relations – psychologies, and our understanding of body and spirit.
---
Edited by Krishna Ramanujan and Guillermo Rodríguez, Journeys offers access to Ramanujan's personal diaries and journals, providing a window into his creative process.