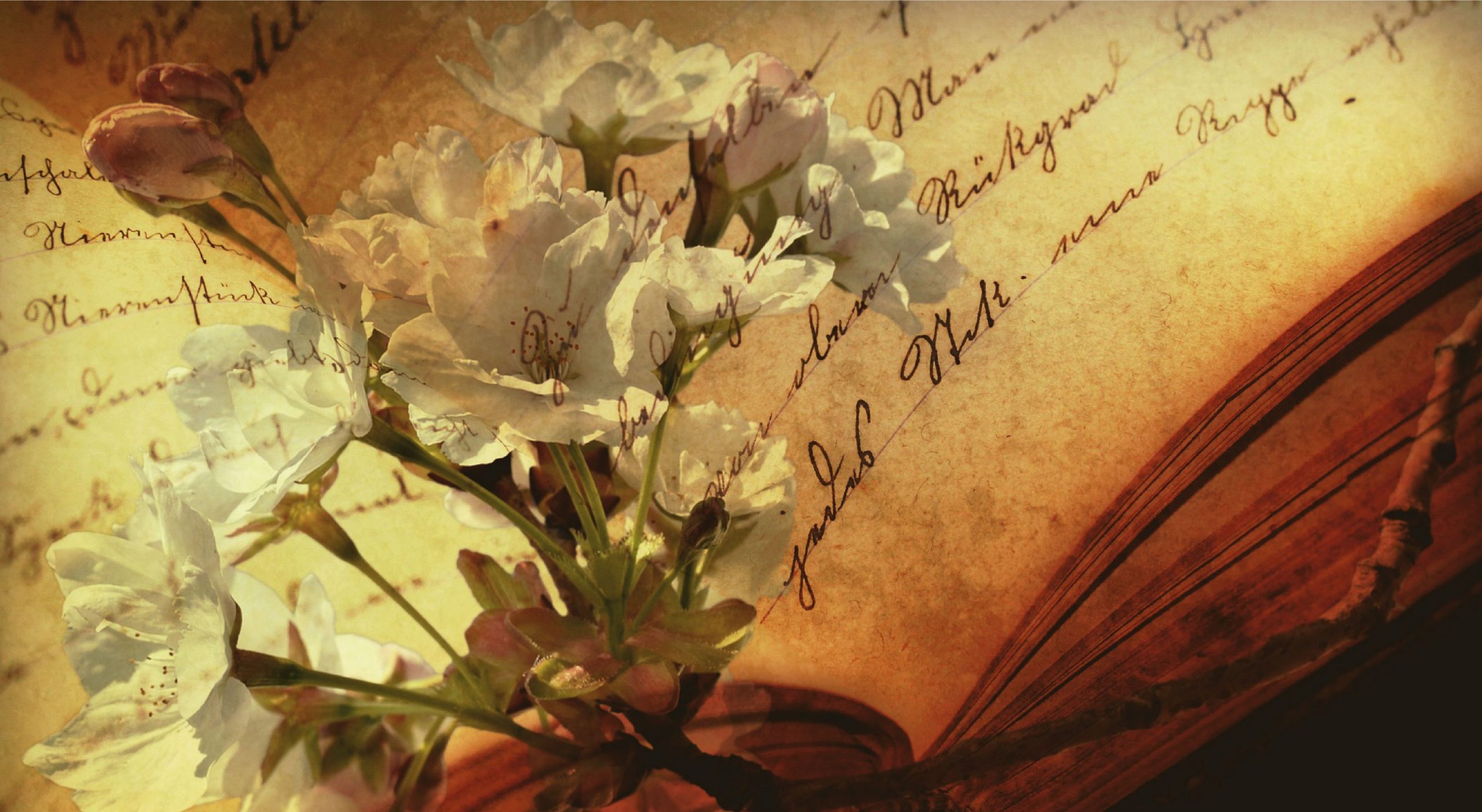 Spring, a lovely reminder of how beautiful change can be! So try a new book, a new author: something out of the ordinary. As nature changes around you, bring a change within yourself by giving your mind and soul a new type of narrative to look forward to.
Penguin presents a new list of books this April. Take a look!
Journeys: Pages from My Diaries
Edited by Krishna Ramanujan and Guillermo Rodríguez, Journeys offers access to Ramanujan's personal diaries and journals, providing a window into his creative process. It will include literary entries from his travels, his thoughts on writing, poetry drafts, and dreams. His diaries and journals served as fertile ground where he planted the seeds for much of his published work.
Rajneeti: A Biography of Rajnath Singh
A two-term President, Singh saw the elevation of Narendra Modi as the partys PM candidate and delivered BJPs biggest elections victory in 2014. Since then, as Indias Home Minister, he has ushered in a new phase in the countrys security where both internal and external threats have been minimised. Drawing from a vast amount of research and in-depth interviews, Gautam Chintamanis engaging narrative reveals for the first-time a politician who never shied away from doing the right thing.
The City and the Sea
Called the novelist of the newsroom, Raj Kamal Jha cleaves open India's tragedy of violence against women with a powerful story about our complicity in the culture that supports it. This is a book about masculinity – damaging and toxic and yet enduring and entrenched – that begs the question: What kind of men are our boys growing up to be?
Re-forming India: The Nation Today
India's social and political landscape has, in recent times, witnessed many significant transformations. This book offers a wide-ranging review of how India has, over the last few years, fared on the most critical dimensions of our collective life-politics, economy, governance, development, culture and society.
Ib's Endless Search for Satisfaction
In this journey of sadness and self-reflection, Ib tranforms into an ordinary man from an ordinary boy and along the way, tries to figure out life and understand himself. In this audacious debut that is insightful, original and deeply disturbing, Roshan Ali's play of language is nothing less than masterful.
Autumn Light: Season of Fire and Farewells
After his first year in Japan, almost thirty years ago, Iyer gave us a springtime romance for the ages, The Lady and the Monk; now, half a lifetime later, he shows us a more seasoned place-and observer-looking for what lasts in a life that feels ever more fragile.
Carpenters and Kings
Carpenters and Kings is a tale of Christianity, and equally, a glimpse of the India which has always existed: a multicultural land where every faith has found a home through the centuries.
Siyasi Muslims: A story of political Islams in India
We seldom debate to find pragmatic answers to these queries. Examining the everydayness of Muslims in contemporary India, Hilal Ahmed offers an evocative story of politics and Islam in India, which goes beyond the given narratives of Muslim victimhood and Islamic separation.
The Travel Gods Must be Crazy: Wacky Encounters in exotic lands
Punctuating her droll stories with breathtaking descriptions and stunning photographs, Sudha invites readers on an unexpected and altogether memorable tour around the world!
The Tiger and the Ruby: A Journey to the Other Side of British India
In 1841, Nigel Halleck left Britain as a clerk in the East India Company. He served in the colonial administration for eight years before leaving his post, eventually disappearing in the mountain kingdom of Nepal, never to be heard from again.
A century-and-a-half later, Kief Hillsbery, Nigel's nephew many times removed, sets out to unravel the mystery.
The Doctor and the Saint: Caste, Race and Annihilation of Caste, the Debate between B.R. Ambedkar and M.K. Gandhi
In The Doctor and the Saint, Roy exposes some uncomfortable, controversial, and even surprising truths about the political thought and career of India's most famous and most revered figure. In doing so she makes the case for why Ambedkar's revolutionary intellectual achievements must be resurrected, not only in India but throughout the world.
The Lost Decade (2008-2018): How the India Growth Story Devolved into Growth Without a Story
India is not the star it was in 2008 and in effect, the 'India growth story' has devolved into 'growth without a story'. The Lost Decade tells the story of the slide and examines the political context in which the Indian economy failed to recover lost momentum.
Once Upon a Curfew
It is 1974. Indu has inherited a flat from her grandmother and wants to turn it into a library for women. Her parents think this will keep her suitably occupied till she marries her fiancé, Rajat, who's away studying in London.
When the Emergency is declared, Indu's life turns upside down. Rana finds himself in trouble, while Rajat decides it's time to visit India and settle down. As the Emergency pervades their lives, Indu must decide not only who but what kind of life she will choose.
Dare Eat That
From using sign language to haggle over ant eggs in Bangkok to being hungry enough to eat a horse in Luxembourg, from finding out the perfect eel to barbecue to discovering the best place to source emu eggs in India, Dare Eat That explores their journey to eat every species on earth, at least once!
House of Stars
Kabir follows the most beautiful girl he has ever seen into a mall. But there are gunshots and screams as terrorists storm inside after fleeing an operation gone wrong. Kabir and Diya find themselves trapped, along with other hostages. The terrorists make their demands and announce that until they are met, one person will die every hour. The situation begins to spiral out of control.  Held hostage by fate, looking death in the face, it could be Kabir and Diya's last chance at love.
The Secrets We Keep
Rahul, an intelligence officer on a secret mission, is undercover at a major's house. In the process, he falls in love with the major's daughter, Akriti, unknowingly putting her in danger. To protect her, Rahul decides to hide her at his parents' house. However, estranged from his family for years, he must first make amends with them.
Mahadev
A little girl asks who Shiva is and it is the beginning of a family journey through stories and incidents across the expanse of Shivbhumi-all the way from the mystical Mount Kailash to the fabled Ocean of Milk and the netherworld. Writing in the Harikatha style of traditional storytelling, Renuka Narayanan builds a unique narrative to draw the reader into the loving, giving world of Mahadev.
Where Will Man Take Us?: The bold story of the human technology is creating
This is a new world we are walking into. And the man who began this journey won't be the man who ends this journey. Where Will Man Take Us? explores the changes technology is bringing about in us-as a society and as a species. What will the next generation turn into, what will it be like, how will the new Adam and Eve live and love?
Do Better with Less: Frugal Innovation for Sustainable Growth
Packed with over fifty case studies, Do Better with Less offers six proven principles that Indian entrepreneurs and businesses can use to co-create frugal solutions in education, energy, healthcare, food and finance that are highly relevant to India and the world.
This book is India's guide to claiming global leadership in frugal innovation.
Dawood's Mentor
In Dawood's Mentor, Dawood meets Khalid and they eventually forge an unlikely friendship. Together they defeat, crush and neutralize every mafia gang in Mumbai. Khalid lays the foundation for the D-Gang as Dawood goes on to establish a crime syndicate like no other and becomes India's most wanted criminal.