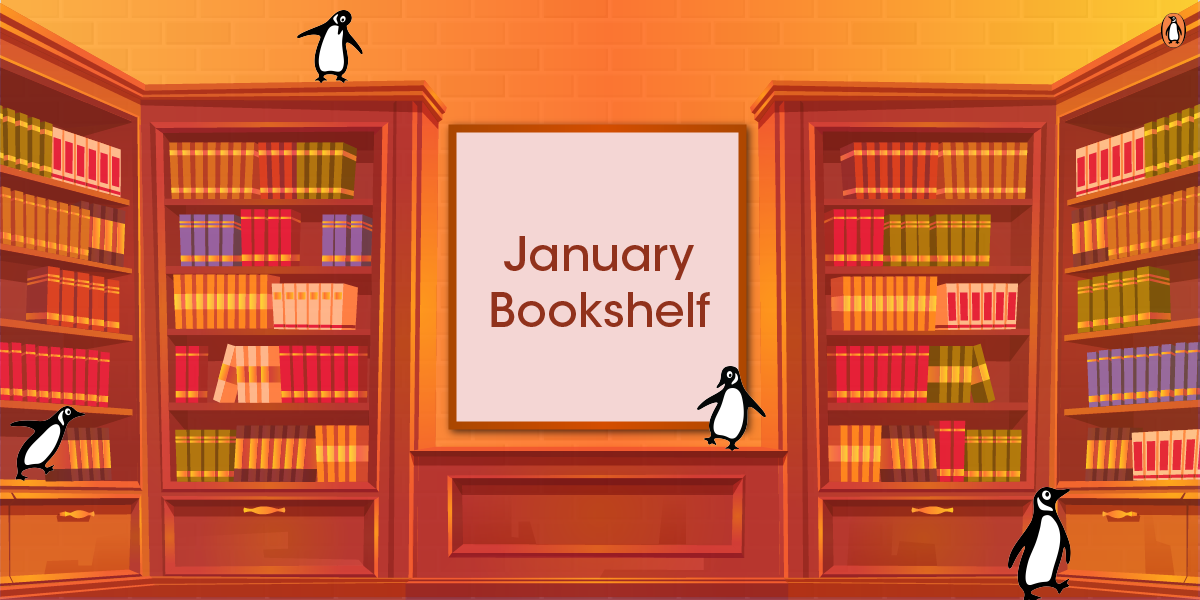 Let's admit it: 2020 was not fun. But as well go into 2021 it's hard to get the new year feeling. Some argue it's just a day apart from 2020 – why should it be drastically different?
Well, dear reader, it could be. All you need to do is change up your mindset, and what better way than to educate/explore/entertain yourself with new books? Here are the new releases at Penguin Random House India. We hope you find the perfect fit!
India 2030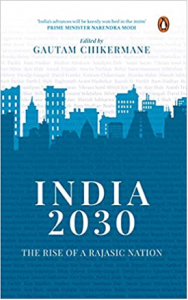 Thought leaders from twenty diverse fields, ranging from politics, economics and foreign policy to health care and energy, predict what 2030 will look like for India and how the nation will evolve in this decade.
A handbook for citizens, a road map for policymakers and a guide for scholars, this collection captures the many aspects of a future that will see India becoming the world's third-largest economy and a regional power before the decade gets over.
Flying Blind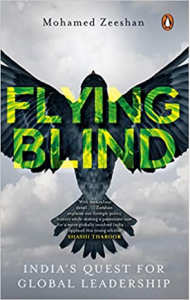 In recent years, India has repeatedly expressed its ambitions of becoming a global power – or 'jagat guru'. Yet, many believe that India's economic troubles at home are far more pressing and that foreign policy aspirations can wait. But is a proactive foreign policy really a 'luxury' for India, to be postponed until the economy develops; or is it, in fact, a prerequisite for economic growth in a globalized world?
The Little Book of Encouragement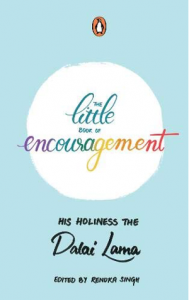 His Holiness The Dalai Lama, a perennial source of inspiration, is one of the most eminent spiritual leaders in the world. Recipient of the Noble Peace Prize, His Holiness's life and works have inspired millions of lives throughout the world. In this specially curated companion volume, His Holiness shares words of encouragement to deal with new realities in a pandemic stricken world.
Ghalib
Ghalib's poetic trajectory begins from Urdu, then moves to composing almost entirely in Persian and finally swings back to Urdu. It is nearly as complex as his poetry. However, his poetic output in Persian is far more than what he wrote in Urdu. More important is that he gave precedence to Persian over Urdu. Ghalib's voice presents us with a double bind, a linguistic paradox. Exploring his life, works and philosophy, this authoritative critical biography of Ghalib opens a window to many shades of India and the subcontinent's cultural and literary tradition.
The Good Girls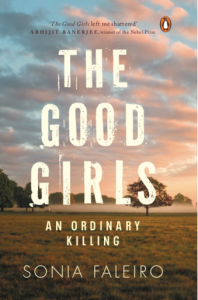 One night in the summer of 2014, two teenagers disappeared from their home in the village of Katra Sadatganj in Uttar Pradesh. The next morning India woke up to the devastating image of their dead bodies hanging from a tree in a mango orchard. Slipping deftly behind political manoeuvring caste systems and codes of honour in a village in northern India, The Good Girls returns to the scene of Padma and Lalli's short lives and tragic deaths, and dares to ask: what is the human cost of shame?
Bike Ambulance Dada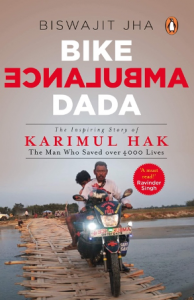 Bike Ambulance Dada, the authorized biography of Padma Shri awardee Karimul Hak, is the most inspiring and heart-warming story you will read this year. It documents the extraordinary journey of a tea garden worker who saved thousands of lives by starting a free bike-ambulance service from his village to the nearest hospital in an attempt to fill the gap the insufficient rural healthcare created.
Cages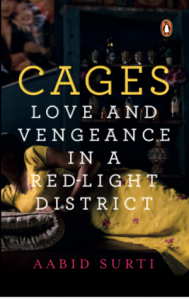 Cages touches upon the themes of patriarchy, gendered violence, sisterhood and the validity of a woman's sexual desires. Even fifty years after it was first written, it makes you realize that some things don't change – as long as predatory men are around, women will have to fight to retain control over their bodies, their identities and their ability to say no.
The Hidden Garden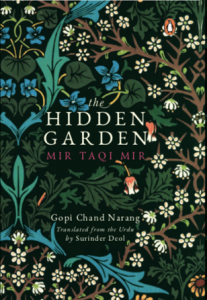 Mir Taqi Mir is widely admired for his poetic genius. The most prolific among all Urdu poets, he produced six divans. His deceptively simple poetry had an unusual mellowness and natural flow. With a substantial selection of Mir's most memorable ghazals, The Hidden Garden introduces readers to the life and poetry of the grossly misunderstood poet. This book is the perfect read for lovers of poetry and Urdu alike.
Unscripted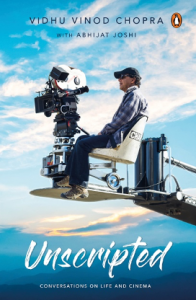 Starting in Wazir Bagh, a small mohalla in Kashmir, Vidhu Vinod Chopra's life has been well and truly unscripted. Over the last thirty years, he has blazed a trail in Hindi cinema-even going on to direct a film in Hollywood. From someone who once released his student film though it was incomplete, because he ran out of money and film stock, he now has the distinction of heading one of the key production houses in India, VVC Films.
A Touch of Eternity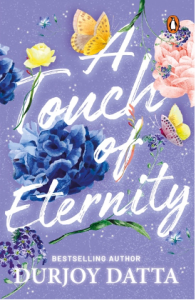 Born on the same day and at the same time, Druvan and Anvesha know they are soulmates in every sense of the word. Their parents, however, refuse to accept their 'togetherness' at first and try to tear them apart. Druvan and Anvesha hold on to each other against all odds.
In the same timeline, the world is on the brink of a major scientific breakthrough that could make reincarnation possible.
Druvan and Anvesha participate in the experiment as if their life depends on it, because it does. Will the dream of a man to control love and life come true? And when the time comes, can one stay true to their soulmate?
Elephants and Cheetahs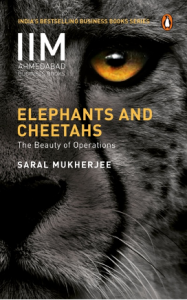 Do systems have souls? This book encourages business leaders to ask two different sets of existential questions: Does the organization that I am managing have a soul, and if so, what are the strategic choices that enable its synthesis (external orientation)? And, do I have a soul, and if so, who am I (internal orientation)? In the process, it uncovers a beauty inherent in patterns of strategic choices that enables an organizational soul to emerge, and an appreciation of the diversity of such souls.
Indians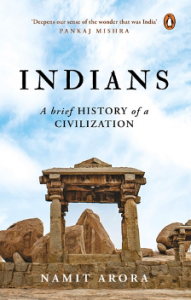 Indian civilization is an idea, a reality, an enigma. In this riveting book, Namit Arora takes us on an unforgettable journey through 5000 years of history, reimagining in rich detail the social and cultural moorings of Indians through the ages. Drawing on credible sources, he discovers what inspired and shaped them: their political upheavals and rivalries, customs and vocations, and a variety of unusual festivals.
Coaching: The Secret Code to Uncommon Leadership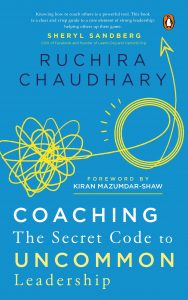 This is a book for our times. Businesses are facing a new reality, characterized by a VUCA (volatile, uncertain, complex and ambiguous) world. This new reality has forced organizations to depart from conventional command-and-control practices to a completely new model – a model in which leaders support and guide, rather than instruct and control, their team members. Exploring some of the key ingredients of impactful leadership, Coaching: The Secret Code to Uncommon Leadership offers tips and tricks, backed by research and incisive insights, on how to become an effective leader-coach.
Maverick Messiah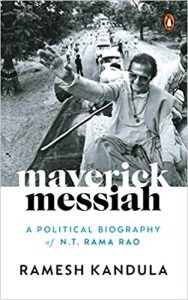 Nandamuri Taraka Rama Rao, widely known as NTR, was not merely a film star who strayed into politics and captured power in Andhra Pradesh. The actor-politician redefined the political culture in the state and scripted a new political idiom.
Maverick Messiah captures the different facets of NTR's life in all their varied hues and puts in perspective the significant contribution of the actor-politician to the Indian political tapestry.
Platform Scale for a Post-Pandemic World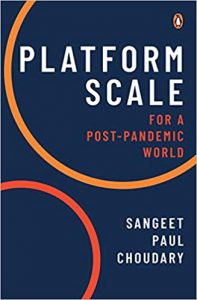 The pandemic has accelerated the very grounds on which BigTech was supposed to be regulated. Data access, privacy and usage laws are being revisited to counter the pandemic through contact tracing and other surveillance mechanisms.
The pandemic has reinforced the importance of the platform economy. In the 2020s, we will see the platform economy gain further strength as the post-pandemic world uncovers new value pools for platforms to exploit. This book provides a compelling framework for building platforms, networks and marketplaces.
**