Among the chief struggles of raising little bundles of joy is making sure that they eat (and enjoy) their daily dose of wholesome and nutritious meals!  Bringing the ultimate solution is Uma Raghuraman-aka @Masterchefmom a super- popular food blogger and Instagrammer who has packed My Genius Lunchbox with recipes for creative dishes that are nutrition packed, vibrant and appeal to both the eye and the very discerning palate of fussy little eaters.
Here are eight very useful tips straight from a Masterchef Mom that will help you create healthy and tantalizing treats that guarantee happy, healthy and well-fed children who look forward everyday to their own 'genius lunchbox'!
Dry fruits make a delicious addition to any meal and are a powerhouse of essential fatty acids and vitamins. Whether powdered or used whole, the possibilities are endless, whether used in the crunchy-munchy Makhana Profiteroles or the Khajoor Rock Buns.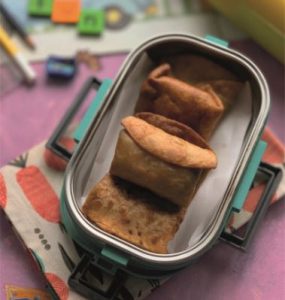 ¬
When you want to switch up cuisines a little, while still using easily available and essentially Indian ingredients—Mexican is a great alternative, as seen in the flavor and protein-packed Chole Chimichangas!
¬
Behold the wonderful versatility of Hung curd! With its probiotic properties, and packed with calcium it makes for a great addition as a spread or dip. Check out the lip-smacking Haydari Sandwich.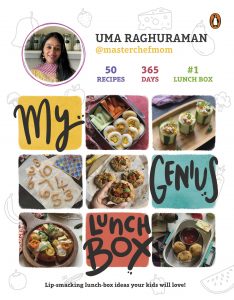 ¬
Go vocal for local! A little ingenuity works for even most tricky ingredients as in the brilliant substitute of muthia for sausages to make the Muthia Hotdogs. Play around a little with traditional  ingredients and see what positively genius substitutes  you can come up with.
¬
Tired of fat and preservative filled sandwich spreads? Whizz up your own veggie-tastic versions using vegetables and legumes to make the  Guacamole Chutney Sandwich  or  Pakwan Lavash and Dal Hummus instead!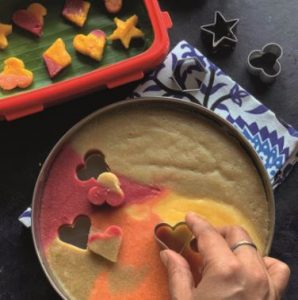 ¬
Gluten-free can be made tension-free as well. My Genius Lunchbox uses a number of wonderful maida substitutes that are easily available and packed with their own unique nutrients such as singhara, millet flour and cornmeal . We recommend trying the Singhara and Paneer Tarts.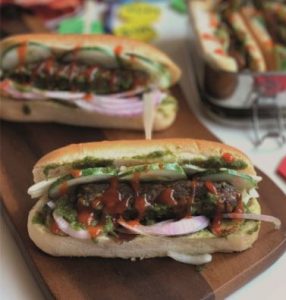 ¬
Want to reduce waste while not letting leftovers kill your buzz. My Genius Lunchbox offers us number of super creative ways to turn leftovers into something unrecognizably delicious as seen in the Vermicelli Pancakes.
**
Play around with harness the natural sweetness of vitamin packed fruits to make delicious vibrant treats like the Steamed Rainbow Frushke.