While we are still getting past the uncertain times and the young ones are spending the summer break indoors, we have come to their rescue with our interesting June book collection. With a tinge of laughter, a touch of magic, a series of adventures, and a sea full of learning, our books promise to offer entertainment, comfort, and knowledge.
Here's a curated list for June readathon!
*
My First Library of Learning: Box set
Ages: 0 to 3 years
Foster a habit of reading in your little ones with this box set of 10 gorgeously designed and thoughtfully created board books. These books equip toddlers and preschoolers with essential reading, language, visual, motor and imagination skills. This bright, handy, easy-to-read and fun library contains books on English alphabet, numbers, colours, shapes, things at home, fruits and vegetables, seasons and opposites, transport, animals and insects.
Dealing with Feelings Box Set 2
Ages: 5+ years
Foggy Forest is inhabited by many fun little animals. These quirky creatures are always there for one another—helping each other overcome jealousy, boredom, sadness and confusion. Together, they deal with all the different feelings one might have every day. This special box set edition brings together six exciting titles to start a conversation with kids about their feelings and emotions.
Big Mistake
Ages: 16+ years
Insecurities and assurances, conflict and solidarity, fearfulness and courage—the personal histories, stories and #ownvoices in this anthology cover a lot of ground in just a few pages. Let them spark conversations on love, identity, disability, family, body positivity, ambition and other tough stuff. After all, no matter how old we get, growing up can feel like one big mistake.
Nida Finds a Way
Ages: 7 to 9 years
Whenever Nida wants to do something new, Abba is scared for her and says NONONO. But Nida needs to learn and do new things—so the only way is for her to persuade Abba. Can Nida find a way?
A Pinch of Magic
Ages: 7 to 9 years
Veena's aunt Malu is in trouble. Her pinching spoon is broken. She must get a new spoon or close down her herbal medicine business. But the only person who makes pinching spoons has disappeared. Can Veena help her aunt?
Unmasked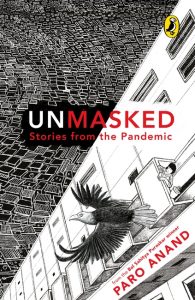 Ages: 11+ years
The year 2020 will forever be reported as the time when we all fell down. But it was also the year we all got back up and were forced to come together in a way we had never imagined before. In this timely masterpiece, Paro Anand writes of despair, courage and hope. Through eighteen short stories from the pandemic, Anand introduces us to characters who feel familiar and their stories intimate.
From a mother and son looking to make ends meet as the lockdown brutally affects their lives to a housewife who's a victim of domestic abuse, from young keyboard wizards keen on making a difference to a home delivery executive who becomes an unlikely hero, this book unmasks the layers of the year that changed us all.
My Little Book of Krishna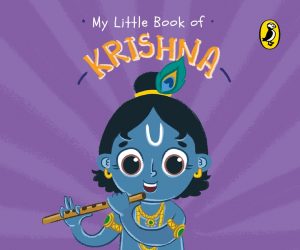 Ages: 3+ years
Naughty little Krishna's search for butter leads to an unexpected adventure. With charming illustrations and simple language, this short tale about Krishna will entertain and delight. It is a perfect way to familiarize the little ones with India's rich cultural fabric. It's a must have to introduce a god from popular Hindu mythology and impart valuable life lessons.
My Little Book of Lakshmi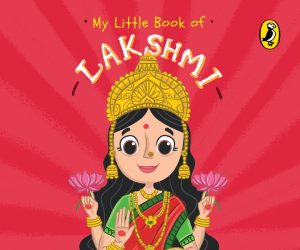 Ages: 3+ years
Lovely Lakshmi comes to Earth once a year. Will she have a good time here?
With the beautifully illustrated pages, this short tale about Lakshmi offers a fun and enjoyable read about timeless myths and festivals for modern kids.
My Little Book of Ganesha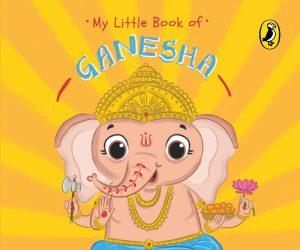 Ages: 3+ years
Clever Ganesha's got something on his mind, but what that is you'll have to read on to find.
This short tale about Ganesha has fascinating illustrations and lucid language, making it suitable for bedtime reading and parent-child association. It's dotted with interesting facts as well as an interactive activities.
**