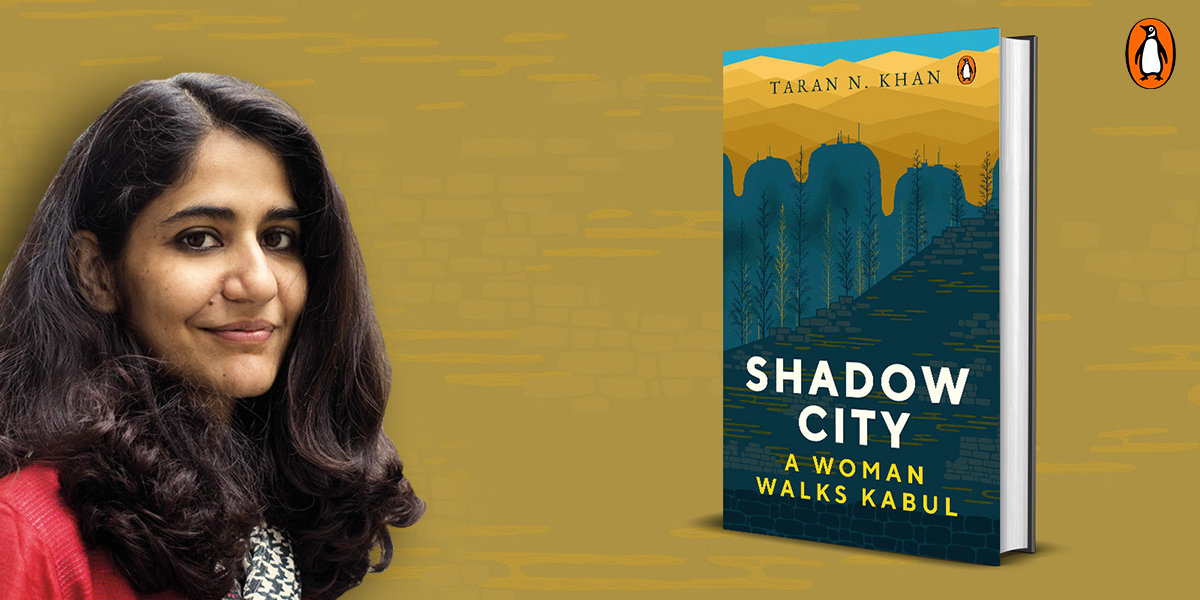 Afghanistan has been under siege for decades and while 'it is easy to forget that Kabul existed 3000 years ago', Taran N. Khan renders a vivid account of her travel tales through Kabul in her latest book – Shadow City.
Travel with her through Kabul:
Taran's first encounter in the land of Pashtuns reminds her that she isn't far from home
She recollects the time when an immigration officer exclaimed,
'"Khan?" … "Yes," I replied, eager to tell my story. "My ancestors were from here." "Then what are you doing there?" he demanded in good Urdu, amused by my excitement. He stamped the page with a flourish. "Welcome back."'
While walking through the city, she uncovers the wonders of Kabul
'from the Shahr-e-Kohna, or the old city, to the Shahr-e-Nau, or new suburbs'. Step by step she drifts through narrow lanes, relaying historical records, spotting European influences on architecture, capturing the cryptic similarities between the city she was born in – Aligarh, and the city believed to be connected by 'a bridge (pul) made of straw (kah)' – Kabul.
Taran comes out of her comfort zone
Shadow City highlights the conservative Muslim culture Taran witnessed while growing up in Aligarh. Being constantly confined to her room, she developed an interest in reading books. She remarks that,
'… the world outside my door was as distant as a faraway continent. I ventured into it like a tourist. … Books were thus my private continent, providing both excitement and safety.' But on one of her visits when she forgets to pack her books, she soon manages to find a way to read the city of Kabul, venturing through the lanes to find hidden charms like the 'bookshop (that) has remained open through each of Kabul's shifting eras: Communist, Mujahideen, Taliban, ISAF.' 
Taran feels nostalgic whenever she visits Kabul
Each of her visits reminded her of the stories illustrated by Baba, who was well versed in Persian, uncovering myths like –
'… He knew that the celebrated Sufi poet Jalaluddin Rumi had been born in Balkh, in northern Afghanistan, rather than Turkey, as I had assumed (which was why in Kabul I often heard him referred to as Maulana Jalauddin Balkhi).' 
She finds similarities between the culture in Kabul and Aligarh
She delves deeper into the interiors of the city and finds herself getting nostalgic at the sight of finding 'a functioning cinema in Kabul.' Watching a film meant evading the confines of a house that women were mostly restricted to in Aligarh. It symbolized freedom and modernity for Taran, even if it meant scurrying out at night with other girls and aunts. She recalls that in Kabul, as in Aligarh,
'The cinema was so exclusive, … that people were not allowed to enter in traditional Afghan clothes. … From these stories, I learned that in Kabul, like in Aligarh, cinema was an escape. It was also a place of aspiration, a window to a world that was still far away, still full of wonders.'
Taran realizes the nuances of love 
We have seen many a movies relaying emotion of 'arranged love'. The ties of matrimony are arranged in a distinctly similar manner in most of the South Asian region. As Taran listened to Saleem's love tales, she wondered that,
'The fact that the couple had never spoken to each other, the intense scrutiny to nuanced signs— we were accustomed to this. That was how love played out, in Kabul as in Aligarh.'
Taran's fascinating exploration will inspire you to visit Kabul
As Taran embarks on the journey to explore the fascinating city, nervously repeating
'"Red stones mean danger," … "White stones mean safety"', she paints a beguiling picture of the city that demands a visit.
---
Discover Kabul through author's layered lens in her latest book Shadow City.