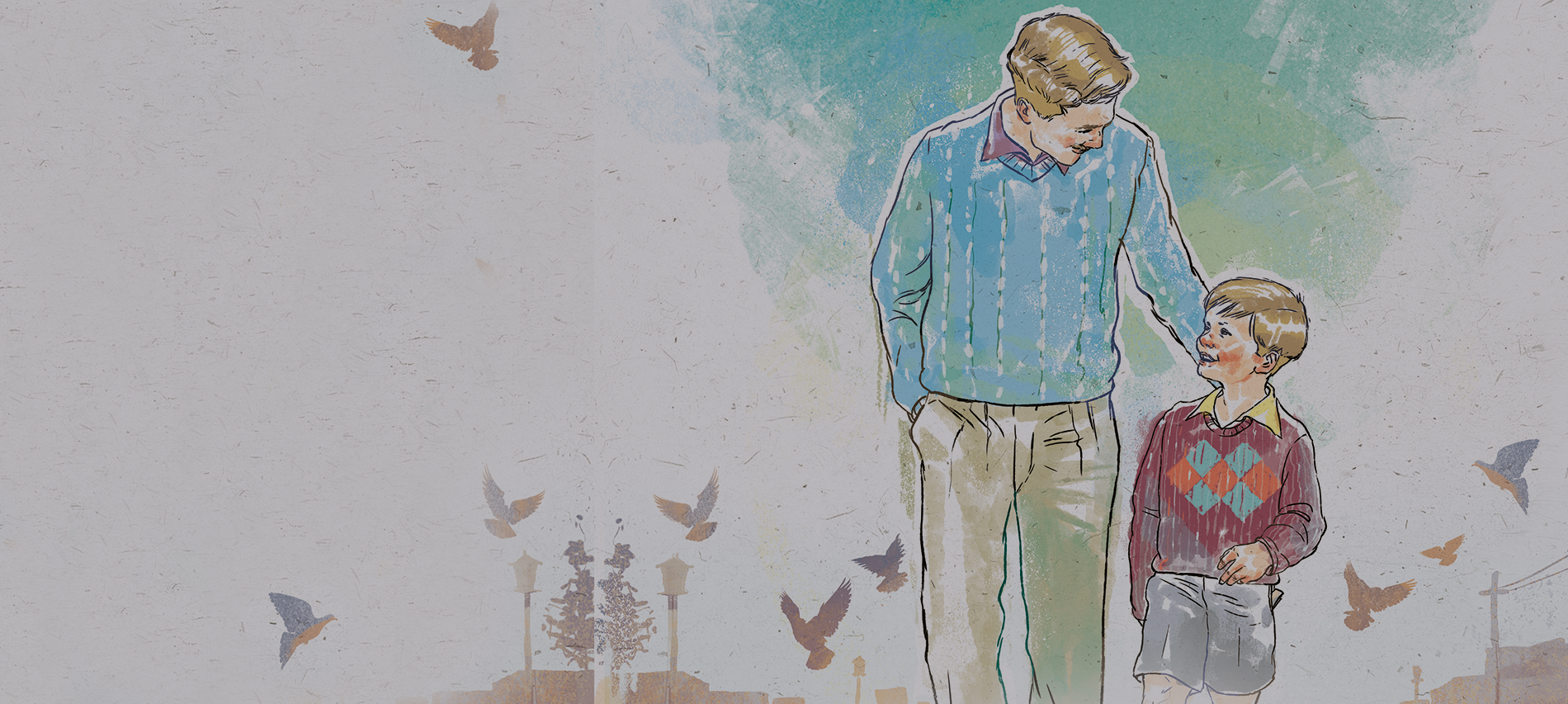 At age eight, Ruskin goes to live with his father in Delhi. His time in the capital is filled with books, visits to the cinema, music and walks and conversations with his father—a dream life for a curious and wildly imaginative boy, which turns tragic all too soon. 
This Father's Day, we revisit the story in the form of quotes from the book!
---
Long Ago in New Delhi
"My father would come home – usually by pony-driven tonga – at five or six in the evening, and after having tea together (lots of bread and jam for me), I would help him sort and arrange his postage stamps. He was an avid stamp collector with separate albums for different countries."
*
"There were four cinema halls showing the latest Hollywood and British films, and whenever my father came home early he would take me to the pictures. That year I must have seen at least twenty films with him!"
*
"It was impossible to escape the gnats and mosquitoes. My father fell ill with a sever attack of malaria. he had to be admitted to the military hospital, out at Palam. I was on my own."
*
"But towards evening I began to feel lonely. I missed my father. I missed his presence at the dining table, the talks we had, the discussion about stamps, the visits to the cinema, the touch of his hand."
*
"After nearly a fortnight my father came home from the hospital, looking very weak and tired…As winter set in, my father's health improved, and we began visiting the bookshops and cinemas again. He took me to see the Red Fort in Old Delhi, and we wandered about the palaces and pavilions."
*
The School in the Hills 
"I did not cry or make a fuss when my dad said goodbye. He had promised to come up and see me at the first opportunity, and I knew he would keep his word. Having spent many days on my own in the Atul Grove flat, I had developed a certain fortitude, an ability to stand alone, a dependence on myself rather than on others. I was devoted to only one person – my father. And when he wasn't around, I got on with what I wanted to do."
*
"A long letter came from my father – the first of many. He wrote about his plans for the future – of leaving India when the war was over, and of finding a good school for me in England."
*
"My father came to see me towards the end of August… In spite of the mist and the rain, it was wonderful day – a day that I would never forget. It was to be the last time I saw my father – but, of course, I did not know that at the time."
*
"Mr Young did his best. He put his hand on my shoulder and let me down past the school gate, down an avenue of young deodars.
'Your dear father,' he stammered. 'Your dear father – God needed him for other things -'
I knew what was coming, and I burst into tears. I had no one else in the world – just that one dear father – and he had been snatched away. We had been taught that God was a loving, merciful being, and here he was doing the cruelest possible thing to a small boy. Why did he need my father? What could be possible want him for? Did he want his stamp collection?"
---
For years, Ruskin Bond has regaled and mesmerised readers with his tales. In Looking for the Rainbow, Bond travels to his own past, recalling his favourite adventures (and misadventures) with extraordinary charm.