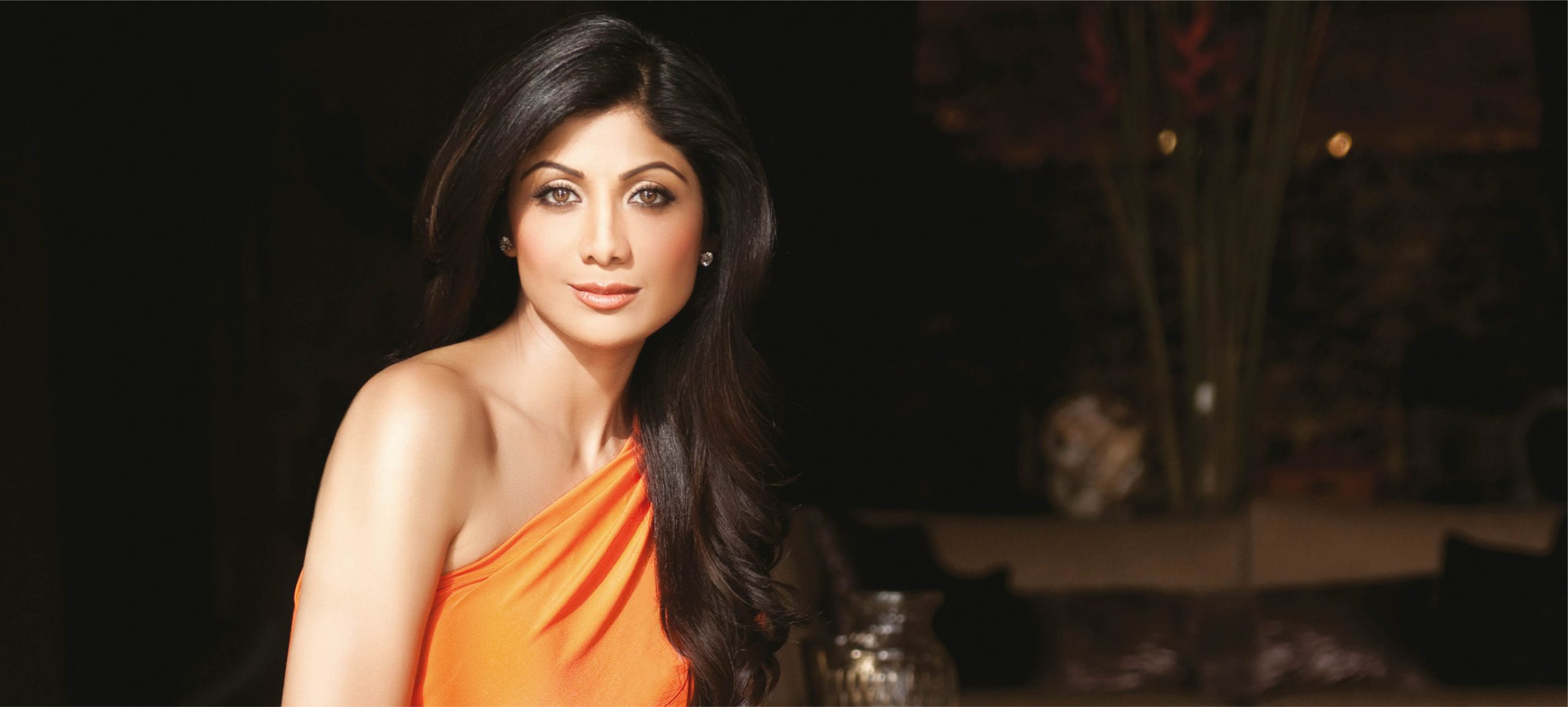 Shilpa Shetty Kundra is a popular Bollywood actor, model, entrepreneur and health enthusiast.  She is the author of two books, Diary of a Domestic Diva and The Great Indian Diet. The latter touches upon various food categories and not only tells you how to take care of your nutritional intake but also how to burn fat in the process.
In The Diary of a Domestic Diva, the actor and entrepreneur brings you fifty of her most special recipes-some of which feature in her popular Sunday Binge videos on Instagram. These favourites of the Shetty-Kundra household have been created to give you variety, taste and the occasional food coma.
Here is an excerpt from The Diary of a Domestic Diva
It's just bhindi. A vegetable that's probably as common as the potato in Indian homes. But at the mere mention of bhindi the first thing that pops in my mind is my sister. Shamita, for reasons she has sworn me to secrecy, abhors bhindi. No amount of masking it can get her to taste even a bite of the most delicious bhindi preparation. Her extreme reaction, and the fact that it is always discussed in my home, is why in every bhindi I see my beloved sister.
Food brings an onslaught of feelings, conjuring up some of our most powerful memories. In many cases, the taste or smell of a meal is capable of painting a picture more vibrant than any snapshot you may have on your phone. In other instances, it's the people sitting around you as you tuck in who make it a wonderful memory. Food that is linked with memorable events is more likely to trigger a few reminiscences than something we eat regularly, which is why we probably remember birthdays more clearly than the average Sunday brunch. Personally, it takes nothing more than a mutton dish to take me back to my childhood.
I grew up with parents who held full-time jobs. I remember my mother buying about 5 kilograms of chicken and 5 kilograms of mutton every weekend, cooking it all at once and freezing it. On alternate days, she would thaw a little bit after she came home from work and served it for dinner. I know many people who still do that prepare the whole week's meals in advance. This book is for women like my mother who want to serve fresh, nutritious food to their families every day without spending too much time in the kitchen.
People probably think that just because I'm a celebrity, I diet a lot and don't eat what I want. But you know better than that from my previous book, The Great Indian Diet. I am a huge foodie and make and eat everything I like. The only difference is that I know when to stop. This book will show you how and what we -my husband, son and I – enjoy cooking at our home. I hope you like what we make.
Every dish you'll find in the pages that follow has been cooked by me. My family and I love each of these dishes and I enjoy making them, mainly because I can prepare them quickly, which leaves me free to attend to other tasks. As silly as it sounds, the most important thing for me while cooking is making sure my hair doesn't frizz. So the food I cook is usually very quick to make. And tasty, of course. I can't bear to cook recipes that involve a lot of preparation. They really put me off. I've gone through books where the pre-cooking instructions and ingredients are sometimes over one page long. Unless you're a professional cook, who has the energy to spend so much time getting so many ingredients ready? I certainly don't, and neither do most working women.
I don't claim that all the recipes here are original. Maybe you've already made some of them in your home. But each of them has a twist to it – something that makes it uniquely mine.
Before you begin reading this book, I want you to make a resolution: that you will enjoy every part of the meal – yes, that includes dessert too – without ever feeling guilty. The food we love and eat makes us so happy. Why would you feel guilty about feeling happy? My father loved, really loved, to eat good food. He was the kind of person who would attend the wedding of even a very distant relative of a relative (bless him!) because he wanted to sample the rich food served there. But it was also because he could never say no to an invitation. When he passed away recently, we wanted to celebrate him and his life. According to Mangalorean customs, the whole family comes home on the thirteenth day after the loved one has passed away for the Bojja ritual and eats vegetarian food. But my father was not fond of vegetarian food at all. For him, a meal was never complete unless it had a chicken or a mutton dish. Mutton was his most favourite meat and he relished every mutton dish that was ever served to him. He loved it so much that even if he was too busy to meet me, I could lure him home by saying I was cooking mutton! So for the evening of the thirteenth day, we prepared all of my father's favourite dishes and ended up with around twenty-one nonvegetarian dishes, including mutton cooked in four different ways. But despite his indulgences, he was a very fit man till the day he passed away. I believe it was because he took so much joy in eating and balanced it with his walks and yoga.
Every woman is domesticated in one way or the other because we are conditioned to make sure that we look after everyone around us. But in doing so we often neglect ourselves or feel apologetic for the things we do for ourselves. Being a professional, a wife and a mom is a tough job, and given the fast pace of our lives, we have to learn to compartmentalize. The glam quotient from our lives goes away when we become so domesticated. It's a beautiful coincidence that the Marathi word for lamp is 'diva'.
Each one of us has a diva within us. I hope that through this book, I'm able to turn all of you into real-life divas and light the lamp inside you; I hope I can make your life simpler. Things like having an in-house menu can make figuring out what to prepare for lunch and dinner, pack for your husband and child and serve at parties easier. People may assume that I have it easy because I have plenty of help. On the contrary, being a homemaker comes first on my list and it's the finer details that make me a domestic diva. If these ideas can make life easier for you, I'll be so happy. And in that one hour that I'll be able to save in your day, I hope you go for a massage or get a pedicure or work out – do something for yourself.
I hope this book makes your lives easier and with that also intend to bring focus to 'label reading'. Visiting the supermarket or vegetable vendor to buy your groceries every week may get cumbersome but your own and your family's health and what goes into your body must be of paramount importance. With readymade meals and pre-packaged quick fixes so easily available, I hope you don't take your family's lives for granted. Please read the label of the packet/box to know what has gone into it. Children should not be encouraged to eat sugary cereals and snacks on a regular basis; google it and you will know how harmful it can be. Reading the labels on packaged food products will also increase your knowledge and help you understand the difference between healthy and unhealthy food products. If you want to lead a healthy life, mindful eating is imperative.
With love, from my kitchen to yours.