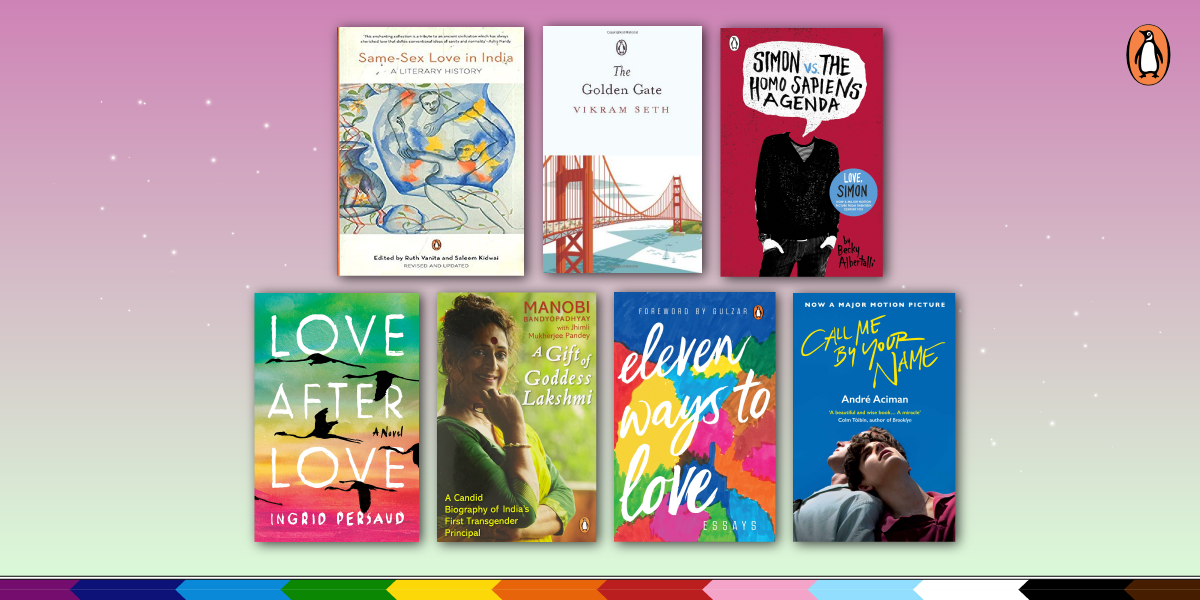 We've come a long way to celebrating June as Pride Month. But there's still a long way to go.
Penguin India shares a list of books that you can Read with Pride. The list includes personal experiences of defining identity, falling in love and dealing with being termed different – as well as the history of same-sex in India, and more. We must all help one another if we want to continue to move towards change.
A Gift of Goddess Lakshmi
The extraordinary and courageous journey of a transgender to define her identity and set new standards of achievement. With unflinching honesty and deep understanding, Manobi tells the moving story of her transformation from a man to a woman; about how she continued to pursue her academics despite the severe upheavals and went on to become the first transgender principal of a girls' college. And in doing so, she did not just define her own identity, but also inspired her entire community.
Same-Sex Love in India: A Literary History
In 2009, the Delhi High Court's historic judgment overturning Section 377 as violative of the Indian Constitution referred to Same-Sex Love in India. So did the 2018 Supreme Court decision which upheld that judgment. All the petitions against this anti-sodomy law have cited this landmark book to prove that homosexuality is not a Western import.
Same-Sex Love in India is the book that brought to light the long, incontestable history of same-sex love and desire in the Indian subcontinent. Covering over 2000 years, from the Mahabharata to the late twentieth century, the book contains excerpts from stories, poems, letters, biographies and histories in fifteen languages.
Eleven Ways to Love: Essays
 People have been telling their love stories for thousands of years. It is the greatest common human experience. And yet, love stories coach us to believe that love is selective, somehow, that it can be boxed in and easily defined. This is a collection of eleven remarkable essays that widen the frame of reference: transgender romance; body image issues; race relations; disability; polyamory; class differences; queer love; long distance; caste; loneliness; the single life; the bad boy syndrome . . . and so much more.
The Golden Gate
John, a young and successful engineer, finds his life boring outside his work and calls his ex-girlfriend Janet and grieves his loveless life. Janet agrees to help out John by finding him a date and advertises for the same in a local newspaper. Liz, a lawyer by profession responds to the ad. John and Liz hit it off instantly and very soon find themselves living together.
Phil, a close friend of John, is a divorcee who lives with his son and raises his voice against nuclear weapons. When Phil attends the party at Liz' family, he finds Ed, Liz' brother and both fall in love. Set in the nostalgic era of 1980s, The Golden Gate trails the story of a group of youth living in San Francisco, who embark on a journey of interpreting life, in search of adventure, trying to understand the meaning of love.
Funny Boy
Arjie is a 'funny boy' who prefers dressing as a girl. This novel follows the life of his family through Arjie's eyes as he struggles to come to terms both with his own homosexuality and with the racism of the society in which he lives. In the north of Sri Lanka there's a war going on between the army and the Tamil Tigers, and gradually it begins to encroach on the family's comfortable life. Sporadic acts of violence flare into full-scale riots and lead, ultimately, to tragedy.
Call Me By Your Name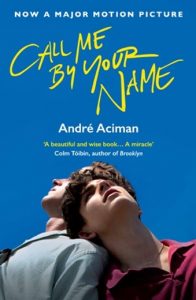 Andre Aciman's Call Me by Your Name is the story of a sudden and powerful romance that blossoms between an adolescent boy and a summer guest at his parents' cliffside mansion on the Italian Riviera. Each is unprepared for the consequences of their attraction, when, during the restless summer weeks, unrelenting currents of obsession, fascination, and desire intensify their passion and test the charged ground between them. Recklessly, the two verge toward the one thing both fear they may never truly find again: total intimacy. It is an instant classic and one of the great love stories of our time.
Love After Love: A Novel
 After Betty Ramdin's husband dies, she invites a colleague, Mr. Chetan, to move in with her and her son, Solo. Over time, the three become a family, loving each other deeply and depending upon one another. Then, one fateful night, Solo overhears Betty confiding in Mr. Chetan and learns a secret that plunges him into torment. Solo flees Trinidad for New York to carve out a lonely existence as an undocumented immigrant, and Mr. Chetan remains the singular thread holding mother and son together. But soon, Mr. Chetan's own burdensome secret is revealed, with heartbreaking consequences. Love After Love interrogates love and family in all its myriad meanings and forms, asking how we might exchange an illusory love for one that is truly fulfilling.
Simon Vs. The Homo Sapiens Agenda
Straight people should have to come out too. And the more awkward it is, the better.
Simon Spier is sixteen and trying to work out who he is – and what he's looking for.
But when one of his emails to the very distracting Blue falls into the wrong hands, things get all kinds of complicated.
Because, for Simon, falling for Blue is a big deal …It's a holy freaking huge awesome deal.