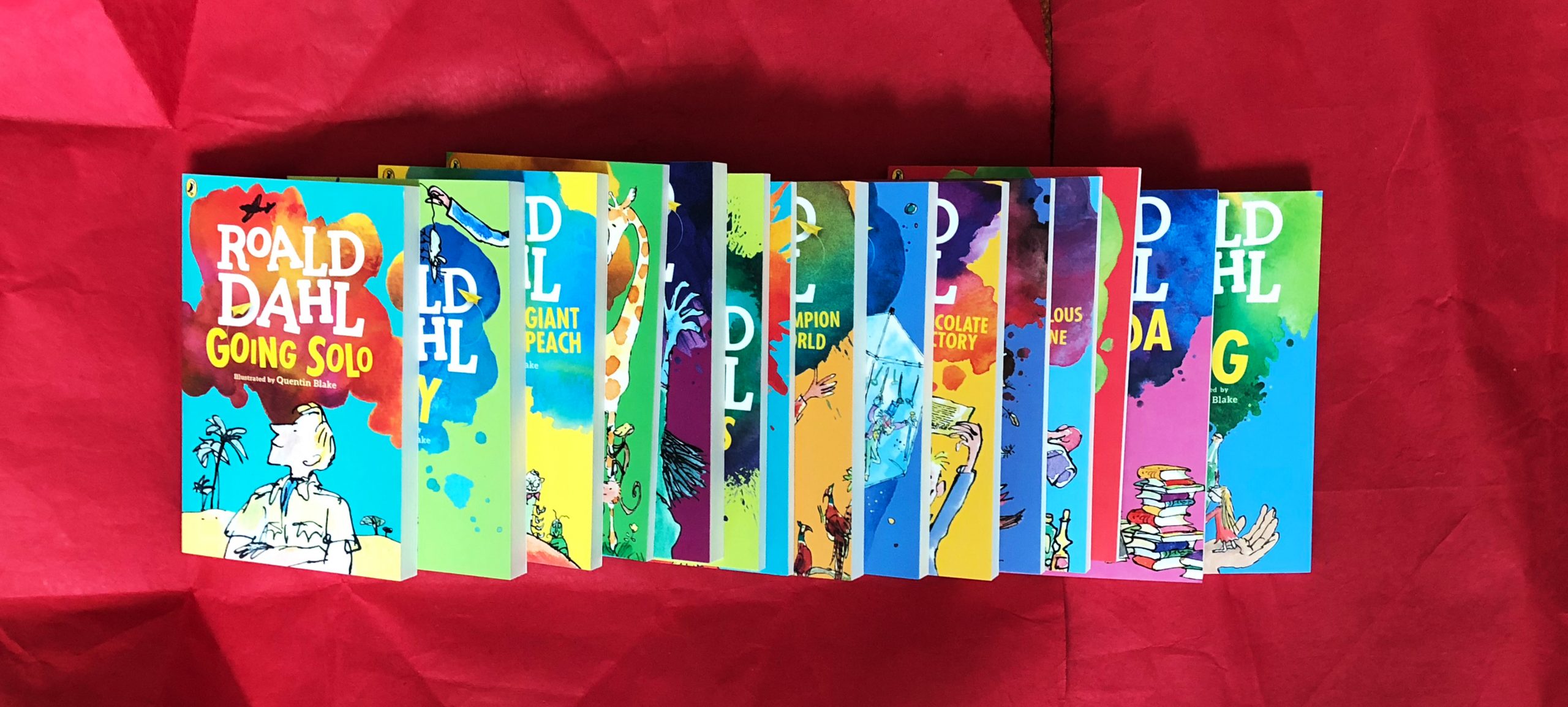 Author Kate DiCamillo said, "Reading should not be presented to children as a chore, a duty. It should be offered as a gift." Which book or author would make the perfect gift of reading for a child? One name popular across generations is Roald Dahl.
Roald Dahl is a favorite among children and grown-ups alike, thanks to the fun adventures he takes us on! From books for 4 year olds to 13 year olds, all children are bound to love him! His loving characters and creative words are sure to keep your child (and even you) hooked!
Depending on their age, these are the books by Roald Dahl you should pick up for your little ones, and give them a fun challenge to read them all!
4-7 Years: 
Opposites


Busy little hands can lift the flaps to discover the opposites with iconic illustrations of Dahl's much loved characters from the one and only, Quentin Blake.
123


With beautiful, bright, colourful illustrations from Quentin Blake, plus a lift the flap surprise at the end, this is the perfect first baby book for all budding Dahl fans.
Billy and the Minpins 


Billy's mum says he must never go out through the garden gate and explore the dark forest beyond. So, one day, that's exactly what he does! There he meets the Minpins, tiny tree-dwelling people whose children are the size of matchsticks. They live in fear of the terrible, galloping GRUNCHER. Will it gobble Billy too – or can he find a way to defeat the hungry beast?

8-10 years:
James and the Giant Peach


James is  very lonely until one day something peculiar happens. At the end of the garden a peach starts to grow and GROW AND GROW. Inside that peach are seven very unusual insects – all waiting to take James on a magical adventure. But where will they go in their Giant Peach and what will happen to the horrible aunts if they stand in their way? There's only one way to find out . . .
The Twits


With filthy hair all over his face and horrid plots growing in his mind, Mr Twit is one of the nastiest people you'll ever meet and Mrs Twit is just as bad and even uglier! But they don't stop at tricking each other: neighbouring children and even the local birds are in danger, and that's where the Muggle-Wumps come in. This family of monkeys has had enough of the Twits' tricks and, with the help of the handsome Roly-Poly Bird, they decide it's time for sweet revenge…
The Witches


The Grand High Witch of all the World has gathered together the witches of England for an annual conference at the Hotel Magnificent in Bournemouth. Their agenda is the elimination of all the children in the country and the prospects for their young victims look bleak. But the Grand High Witch and her cronies have reckoned without the spark and ingenuity of a young guest at the hotel and his rather brilliant grandmother…
Charlie and the Great Glass Elevator


WHOOSH! Inside the Great Glass Elevator, Willy Wonka, Charlie Bucket and his family are cruising a thousand feet above the chocolate factory.
They can see the whole world below them, but they're not alone. The American Space Hotel has just launched. Lurking inside are the Vernicious Knids – the most brutal, vindictive murderous beasts in the universe.
So grab your gizzard! Hold your hats! Only Charlie and Willy Wonka can stop the Knids from destroying everything!

10-13 years:
Boy; Tales of Childhood


As a boy, all sorts of unusual things happened to Roald Dahl. Boy, Roald Dahl's bestselling autobiography, is full of hilarious anecdotes about his childhood and school days, illustrated by Quentin Blake.
Going Solo


In 1938 Roald Dahl was fresh out of school and bound for his first job in Africa, hoping to find adventure far from home. However, he got far more excitement than he bargained for when the outbreak of the Second World War led him to join the RAF.