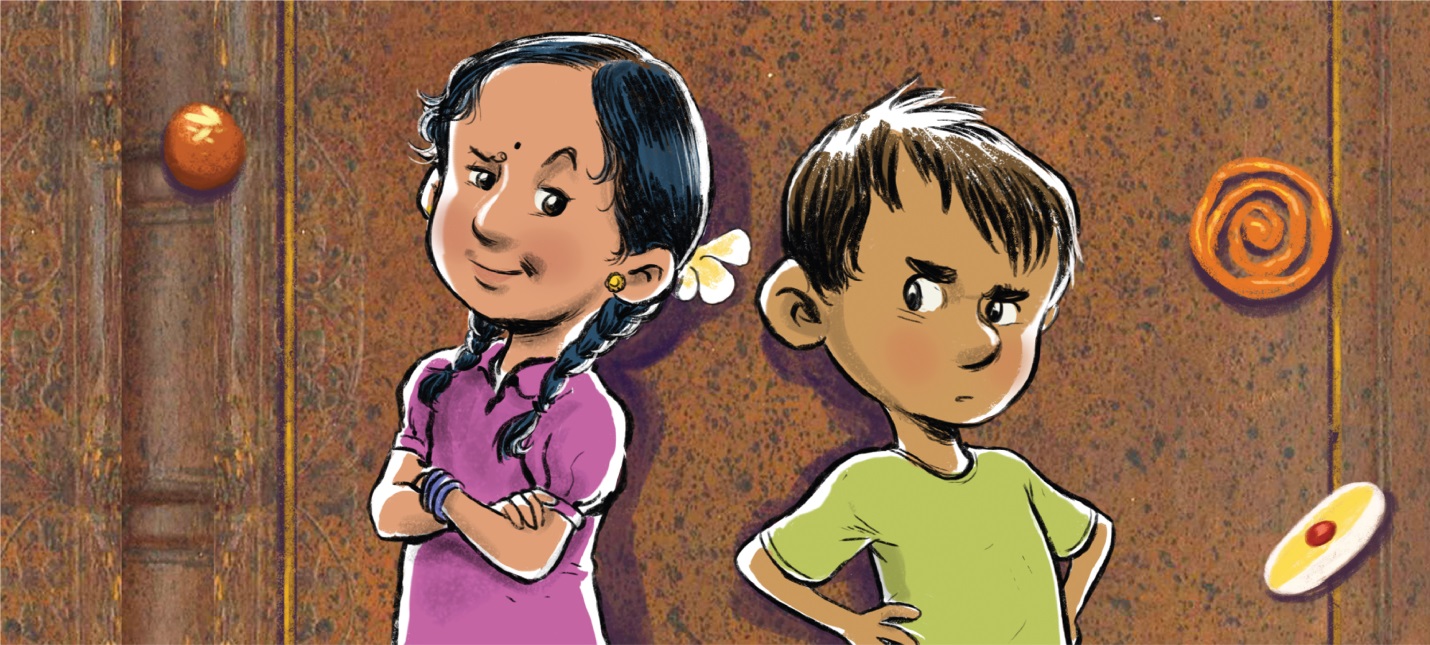 The Curious Case of the Sweet and Spicy Sweetshop by Nandini Nayar is a spooky story packed with curious characters, a hilarious hero and a super-fun plot. While reading this book, your child will be in for a double treat- witnessing witty family relations and discovering the magical world of sweets!
Most ghosts are super scary but here are 3 ghosts your child will absolutely love:
Bhagwandas Mithaiwala
Plump man with hair cut short, Bhagwandas was dressed in a full sleeved shirt in his portrait. While looking at the portrait, this was a man, Laddoo thought, who probably enjoyed eating the sweets he made and sold. The post-master and Bhagwandas were best friends. The postmaster remembered Bhagwandas as a cheerful man, with cheeks like his famous gulab jamuns and a voice as thick and caramelly as the best sugar syrup!

Ramcharandas Mithaiwala
Vishnu's grandfather, Ramcharandas was a serious looking man. A man with curly grey hair, that clustered around his head, he had a droopy moustache over his lips and looked serious. He was famous for being incredibly suspicious! He was convinced that people were trying to steal his recipes. So he built the sweetshop— without a single window. He wanted to make sure that not even a whiff of the fragrance of the sweets could escape the room.
 
Girijakumar Mithaiwala
Vishnu's great-grandfather was a thin man with a melancholy expression on his face. He was the one who set up the sweet shop. He built his house and the sweetshop under it because he believed that no sweet maker should live far away from his shop.