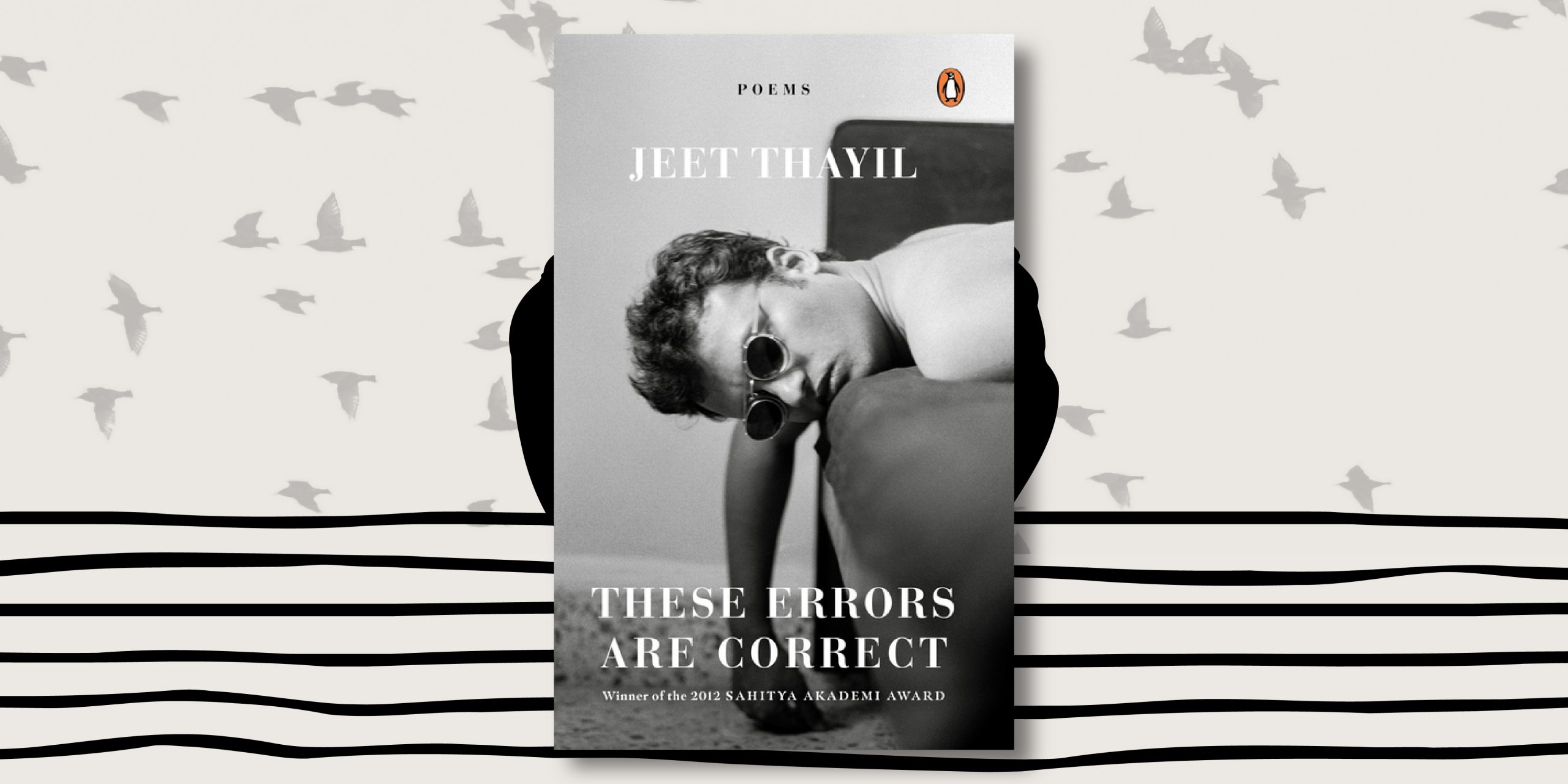 Penguin Random House India is proud to announce the acquisition and publication of Jeet Thayil's most intimate and accomplished work to date, These Errors Are Correct. Originally published in 2008, this book of poems was awarded the prestigious Sahitya Akademi Award in 2012. Penguin is releasing a new edition on 18 July 2022 under the Hamish Hamilton imprint, currently available on pre-order at all major e-commerce websites.
These Errors Are Correct, which has been out of circulation for more than a decade, gets a brand new avatar in its 2022 edition. With a new preface and spectacular illustrations by the award-winning poet, for the first time ever, the book is both a gorgeous object and a bracing work of art. Readers will experience a range of fixed and invented forms––rhymed syllabics, terza rima, ghazals, sonnets, the sestina, the canzone, stealth rhymes––all part of this virtuosic, haunting collection.
Thayil says, "I'm so pleased These Errors Are Correct is back in print. It's a special book for me, and it always will be. As I've said before, these poems came from somewhere mysterious and deep. It's a collection I don't expect to equal."
Aparna Kumar, Editor at Penguin Random House India says, "The poems in These Errors Are Correct are exquisitely real, various, and brilliant. I truly believe this book is a masterpiece, and I am honoured to have played a role in publishing it."
Meru Gokhale, Publisher, Penguin Press, Penguin Random House India, says, "These Errors are Correct is a necessary part of the ongoing adventure that is Indian poetry in English. I am thrilled to bring back this exceptional book––in a beautiful new edition."
About the author
Jeet Thayil was born into a Syrian Christian family in Kerala. As a boy, he travelled through much of the Indian subcontinent and Southeast Asia with his father, TJS George, a writer and editor. He worked as a journalist for twenty-one years, in Bombay, Bangalore, Hong Kong and New York City. In 2005 he began to write fiction. The first instalment of his Bombay Trilogy, Narcopolis, was shortlisted for the Booker Prize and became an unlikely bestseller. His book of poems These Errors Are Correct won the Sahitya Akademi Award (India's National Academy of Letters), and his musical collaborations include the opera Babur in London. His essays, poetry and short fiction have appeared in the New York Review of Books, Granta, TLS, Esquire, The London Magazine, The Guardian and The Paris Review, among other venues. He is the editor of The Penguin Book of Indian Poets.