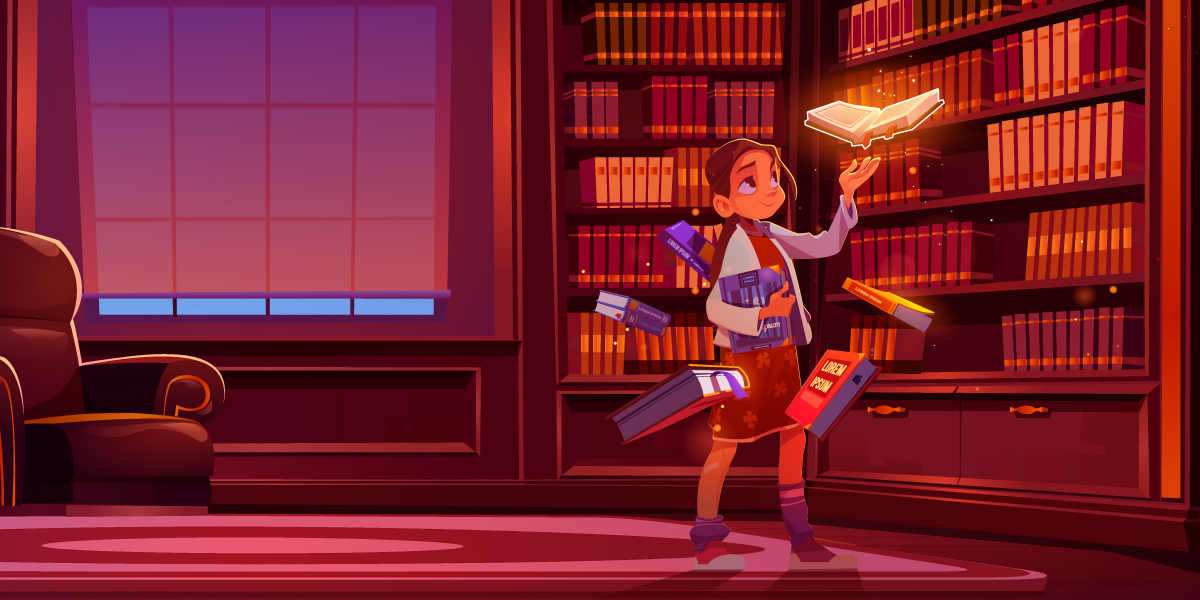 Get ready for a magical January! This month's titles promise a world of adventure and discovery, replete with beautiful illustrations and easy-to-read narration. From historical events to cultural encyclopaedias, these books are sure to fly off your child's TBR shelf.
*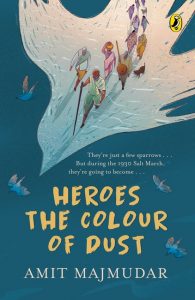 Gandhi and his followers intend to set out on their long walk to Dandi to protest a salt tax, but little do they know of the dangers that stand in their way. They mustn't despair, for a group of fearless sparrows are ready for self-sacrifice and derring-do. They've made a resolution, you see, to protect Gandhi from any foe-bird, mutt or Britisher. 
Open this book to join the ranks of the Mahatma's Guards-heroes six, with India's greatest poet in the mix-as their adventure takes wing!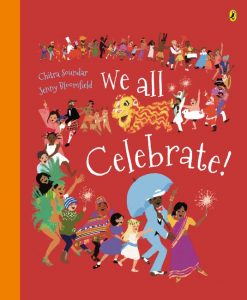 Sprinkled with stunning illustrations, We All Celebrate! is bursting with facts about the many cultures and religions of the world. This joyful book offers a glimpse into the beautiful multicultural traditions, language, history, food and so much more-a true celebration of diversity!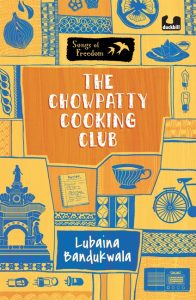 With Mahatma Gandhi's call to the British to Quit India, the city has become a hotbed of revolutionary activity-student protests, secret magazines and even an underground People's Radio which broadcasts news that the British want concealed.
Sakina and her friends Zenobia and Mehul desperately want to be part of this struggle for freedom. But there is little that they are permitted to do. But at least, they are trying to do something useful, while their mothers are only running a cooking club …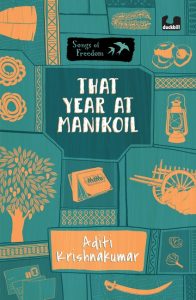 While World War II rages in Europe and the Japanese army draws closer to India, Raji and her sisters are sent off with their mother to stay in Manikoil, her mother's family village. But with her brother now a soldier in the British Indian Army and refugees fleeing from Malaya, Burma and other eastern countries back to India, Manikoil is no longer the peaceful haven it once was. 
And while there is hope of Independence in the air, Raji is uncertain whether it will come to pass-and what it will truly mean for her and her family.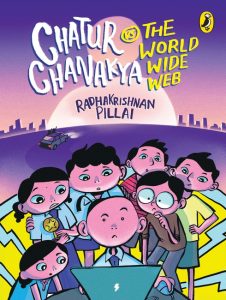 The Super Six of Ganesh Colony are back, with new faces and new challenges. Lakshmi is all set to represent Vani Vidyalaya at an inter-school maths tournament, Chanakya is busy learning about the World Wide Web and Arjun . . . well, he's up to his usual shenanigans. 
But Lakshmi seems to be harbouring a terrible secret: she's being bullied online! As she receives one nasty message after another, she fears being disqualified from the tournament. Can Chanakya and Arjun combine the intelligence of the past and the future to catch the culprit? 
Get ready to join the gang on an exciting adventure-cum-whodunnit! Get ready for Chatur Chanakya.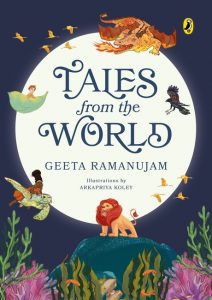 Collected from storytellers on snow-capped mountains, and in eerie forests, opulent palaces and countries near and far, the captivating folk tales in this book have mesmerized generations. 
Injected with freshness, mystery, adventure and magic, Geeta Ramanujam retells her all-time favourite stories with a song here and a twist there. 
Travel along with this imaginative storyteller as she shares peculiar myths and incredible trivia from around the world in this magnificently illustrated volume of twenty tales from Russia, Japan, France, Tibet, India, Korea, Scotland and more.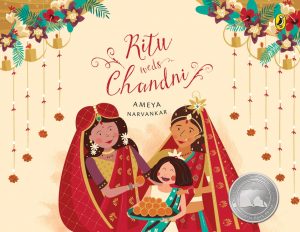 Ayesha is excited to attend her cousin Ritu's wedding. She can barely wait to dance at the baraat! But not everyone is happy that Ritu is marrying her girlfriend, Chandni. 
Some have even vowed to stop the celebrations. Will Ayesha be able to save her cousin's big day? 
Centering Ayesha's love for her cousin as much as it showcases Ritu and Chandni's love for each other, this warm-hearted story celebrates the power of young voices to stand up against prejudice and bigotry.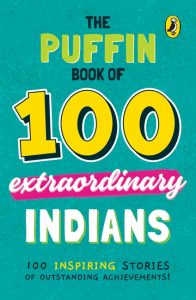 Written as short anecdotal biographical sketches, the book presents the lives of scientists, doctors, activists, painters, sportspeople, dancers, political leaders and many more from different walks of life. Among 100 extraordinary Indians are names like Irom Sharmila, Dutee Chand, Bhagat Singh, Gauri Sawant, Virat Kohli, Satya Nadella, Chatrapati Shivaji.
Whether they climbed the heights, swam the depths, mastered science or track and field, picked the baton of education or activism, each of their stories is replete with big and small victories that continue to inspire.