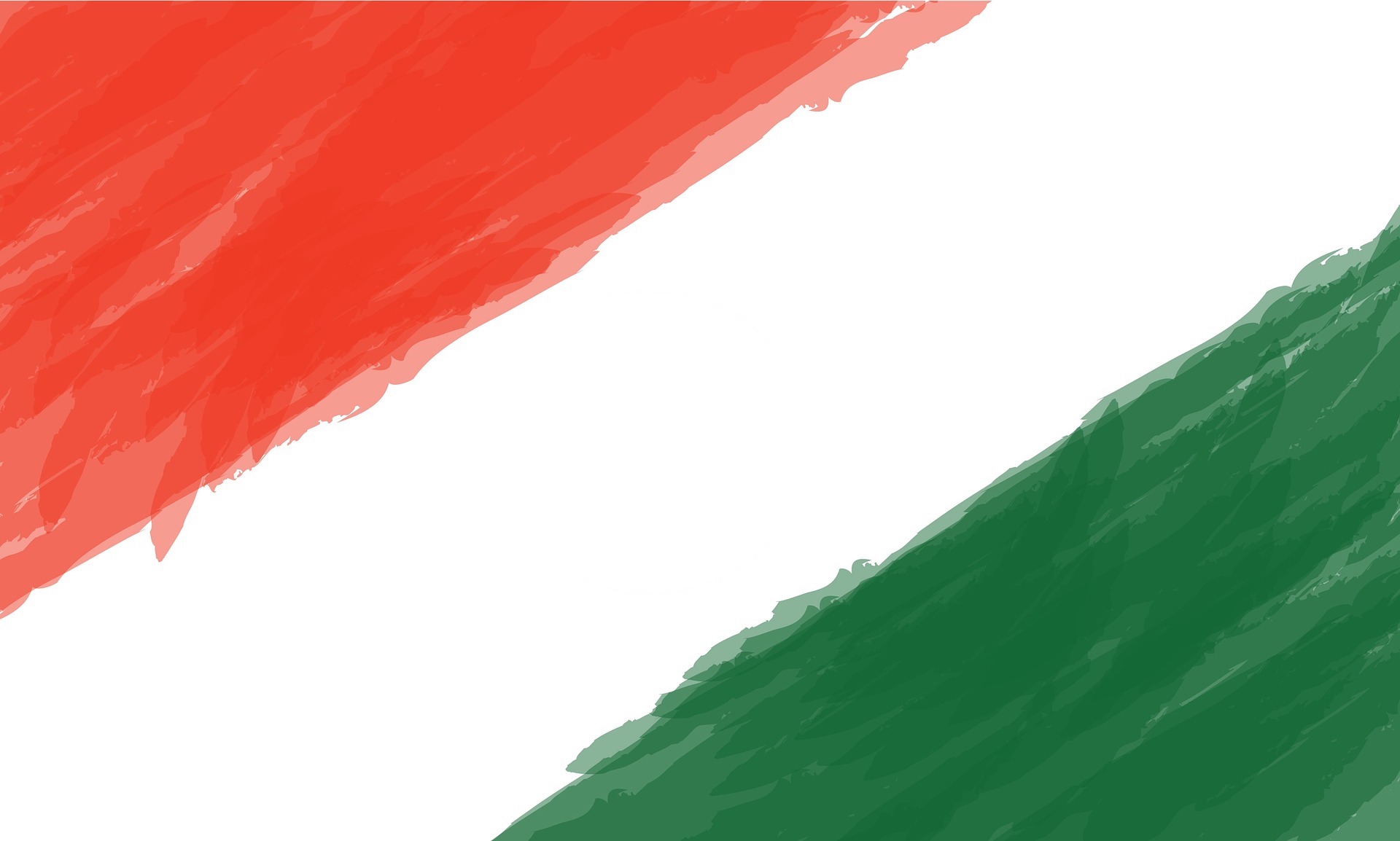 Independence Day is here and it is with that spirit that we bring to you a list of books for today. There's a lot to learn, both for you, and your little one!
With books on the leaders of our country, India's Democracy and elections, and books where people who that have helped shape the nation share their idea of India, the list is comprehensive and is sure to be interesting to all kinds of readers.
To add to the mix, there are books for our younger readers, who get a chance to be introduced to all the great things that make up our country. Take a look!
---
Defining India 
From Amartya Sen to Aamir Khan, Raghuram Rajan, Sachin Tendulkar, His Holiness the Dalai Lama, Pranab Mukherjee, Arun Jaitley, Nirmala Sitharaman and Sania Mirza among others, in this book eminent journalist Sonia Singh opens a window to the myriad worlds of these stalwarts, who share their idea of India in freewheeling conversations. Chatty, candid and amazingly gripping these 15 interviews uncover the pivotal moments in their lives that have become defining moments in the history of the nation.
The Promise of India 
On 15 August 1947, most Indians had stars in their eyes as they looked ahead to a glorious future as a free country. In this first-of-its-kind book, Jaimini Bhagwati analyses the key political, foreign policy and economic decisions of all the premiers from Jawaharlal Nehru to Narendra Modi, to understand how well they steered the nation on the path of progress and development.
Grand in sweep and thoroughly researched, this deeply engaging book sheds new light on independent India's history. As it critically examines whether our leaders always put the country first, The Promise of India provides an incisive overview of India's political culture and what keeps its democracy ticking.
Savarkar: Echoes from a Forgotten Past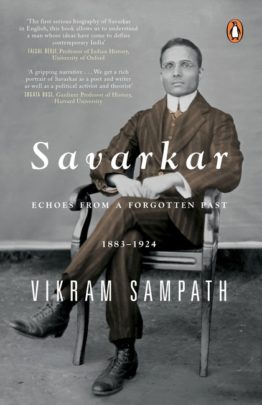 As the intellectual fountainhead of the ideology of Hindutva, which is in political ascendancy in India today, Vinayak Damodar Savarkar is undoubtedly one of the most contentious political thinkers and leaders of the twentieth century. Accounts of his eventful and stormy life have oscillated from eulogizing hagiographies to disparaging demonization. The truth, as always, lies somewhere in between and has unfortunately never been brought to light. Savarkar and his ideology stood as one of the strongest and most virulent opponents of Gandhi, his pacifist philosophy and the Indian National Congress.
The Great Repression 

The Indian Penal Code was formulated in 1860, three years after the first Indian revolt for independence. It was the country's first-ever codification of offences and penalties. But it was only in 1870 that Section 124A was slipped into Chapter VI ('Of Offences against the State'), defining the offence of 'Sedition' in a statute for the first time in the history of common law.
When India became independent in 1947, the Constituent Assembly expressed strong reservations against sedition as a restriction on free speech as it had been used as a weapon against freedom fighters, many of whom were a part of the Assembly. Nehru vocally opposed it. And yet, not only has Section 124A survived, it has been widely used against popular movements and individuals speaking up against the establishment.
Where did this law come from? How did it evolve?
Democracy on the Road 
On the eve of a landmark general election, Ruchir Sharma offered an unrivalled portrait of how India and its democracy work, drawn from his two decades on the road chasing election campaigns across every major state, travelling the equivalent of a lap around the earth. Democracy on the Road takes readers on a rollicking ride with Ruchir and his merry band of fellow writers as they talk to farmers, shopkeepers and CEOs from Rajasthan to Tamil Nadu, and interview leaders from Narendra Modi to Rahul Gandhi.
Reforming India
Re-Forming India brings together reflections, from leading commentators in their fields, on some of these transformations-from the promise of economic revival and demonetization to the impact on gender relations, higher education and the media. Has the country been transformed in ways that were promised? Or indeed in other ways that had not been anticipated?
The Tiger and the Ruby
In 1841, Nigel Halleck left Britain as a clerk in the East India Company. He served in the colonial administration for eight years before leaving his post, eventually disappearing in the mountain kingdom of Nepal, never to be heard from again.
A century-and-a-half later, Kief Hillsbery, Nigel's nephew many times removed, sets out to unravel the mystery. Tracing his ancestor's journey across the subcontinent, his quest takes him from Lahore to Calcutta, and finally to the palaces of Kathmandu. What emerges is an unexpected personal chapter in the history of the British Empire in India.
My Seditious Heart 
My Seditious Heart collects the work of a two-decade period when Arundhati Roy devoted herself to the political essay as a way of opening up space for justice, rights and freedoms in an increasingly hostile environment. Taken together, these essays trace her twenty year journey from the Booker Prize-winning The God of Small Things to the extraordinary The Ministry of Utmost Happiness.
Awakening Bharat Mata
This collection is an attempt to showcase the phenomenon of Hindu nationalism in terms of how it perceives itself. Many of the concerns that drive the Indian Right are located in the country's nationalist culture. In trying to locate some of the ideas, attitudes and beliefs that define the Indian Right, Awakening Bharat Mata also seeks to identify the nature of Indian conservatism and identify its similarities and differences with political thought in the West.
The Young and the Restless 
In The Young and the Restless, Gurmehar Kaur, student activist and author of Small Acts of Freedom, follows the journeys of eight youth leaders, their aspirations for the country's youth, their aspirations for themselves and, most importantly, their aspirations for the nation. She explores whether their politics only mimics that of the older party leaders or if they have the ideas, passion and motivation of the demographic they represent.
Cricket Country 
This is a capacious tale with an improbable cast of characters set against the backdrop of revolutionary protest and princely intrigue. The captain of the Indian team was nineteen-year-old Bhupinder Singh, the embattled Maharaja of Patiala. The other cricketers were selected on the basis of their religious identity. Most remarkable, for the day, was the presence in the side of two Dalits: the Palwankar brothers, Baloo and Shivram.
Drawing on an unparalleled range of original archival sources, Cricket Country is the untold story of how the idea of India was fashioned on the cricket pitch in the high noon of empire.
Gandhi: The Years that Changed the World
This magnificent book tells the story of Gandhi's life from his departure from South Africa to his dramatic assassination in 1948. It has a Tolstoyan sweep, showing us Gandhi as he was understood by his contemporaries, with new readings of his arguments with (among others) Ambedkar, Jinnah, and Churchill, and new insights on our freedom movement and its many strands. Drawing on never-before-seen sources and animated by its author's wonderful sense of drama and politics, Gandhi: The Years That Changed the World is the most ambitious book on the father of the nation.
Rattu and Poorie's Adventures in History

Rattu is in a bad, mad mood. Her bossy older sister, Poorie, has taken her toys and gone off to play without her. She wishes she had a soldier to protect her and take her side. No sooner does she make the wish than the ground begins to shake-and suddenly, there's not one, but two soldiers in the room!
So begin Rattu and Poorie's grand adventures in the Uprising of 1857, and their encounters with its heroes: from Rani Lakshmi bai of Jhansi and Nana Sahib of Kanpur to the last Mughal Emperor, Bahadur Shah Zafar.
The Girl Who Went to the Stars

The Girl Who Went to the Stars and Other Extraordinary Lives is a collection of incredible stories that teach passion and courage. These Indian women followed their dreams, however difficult they seemed, and showed us that we can be anything we want to be.
So whether you're a girl or a boy, big or small, short or tall-immerse yourself in the world of India's most loved and admired women, who were once kids just like you!
My Mother Is in the Indian Air Force

Rohan thinks his mom is a bit like a a superhero-she flies in to save the day, she loops and swoops between the clouds, she even jumps off planes wearing parachutes! But her job demands that she keep moving from place to place, and Rohan doesn't want to move again. Not this time. Can he find a way to stay?
Read on to find out about the people and their families whose big and small acts of heroism make the Indian air force formidable!
My Father Is in the Indian Army

Beena's dad is in the Indian army, which means that when duty calls, he's got to get going at once. Beena knows her dad's job is important, but her birthday is coming up. She really, really wants her dad to be at home to celebrate with her. Will he be able to make it back in time?
Read on to find out about the people and their families whose big and small acts of heroism make the Indian army inspiring!
My Sister is in the Indian Navy
Nikky's sister is in the navy. When her ship is in port, she and Nikky get to do lots of fun things together. Nikky would like to spend more time with his sister, and he doesn't want her to leave, but he knows that, eventually, her sailing orders will arrive… Read on to find out about the people and their families whose big and small acts of heroism make the Indian navy exemplary!
Coming Round the Mountain: In the Year of Independence

On the heels of Looking for the Rainbow and Till the Clouds Roll By, Coming Round the Mountain is yet another look at the past, in particular one memorable year, 1947, during which a lot happened to Ruskin and those around him. It is a fitting finale to a journey down memory lane, one about accepting change and finding hope in the unknown days to come.
The Puffin History of India – Vol : 1
Well-researched and comprehensive, this book speaks of great civilizations and empires, epics, myths and legends, religions old and new, wars and conquests, clothes, food and lifestyle, trade, travel and adventure and much more. It packs in exciting trivia, numerous maps and illustrations that provide a breathtaking overview of global history. Ideal for students and young readers, this amazing reference guide helps to bring the past to life like never before.
The Puffin History of India – Vol : 2

 
This book begins at the turning point at which India attains independence from the British. Following the trauma of the Partition, the focus shifts to the making of the Constitution, the integration of the 565 princely states, and the setting up of the administrative, legislative and judiciary systems. This is the story of India's people and the making of our nation. Well researched and engaging, it is a contemporary history of India. It speaks of our art, culture, events and personalities that have shaped the country in recent times. Nuggets of fascinating information, attractive illustrations and detailed maps make the book a fantastic read. Ideal for students and young readers, this amazing reference guide helps to bring the past to life like never before.
India at 70 

The year 1947 was one of change. After almost 200 years of British rule, India became a united political entity. Only one question rang loud: What type of nation would the new India be?
This book traces the country's whirlwind journey, giving us a look at the last seventy years. Against a political backdrop, it provides glimpses of India's vast and rich culture, its many languages and remarkable diversity, its eminent personalities and notable achievements in all spheres. Featuring bite-sized information, fun facts, charming illustrations and detailed maps, this special book sums up the logs of India's independence in a fitting way.
The Puffin Essential India Box Set

 
My India: This book contains excerpts from Dr A.P.J. Adbul Kalam's speeches during his post-Presidency years. Drawn from his addresses to parliaments, universities, schools and other institutions in India and abroad, they include his ideas on science, nation building, poverty, compassion and self-confidence.
The Incredible History of India's Geography: Maps and mountains, lions and tigers, rivers and oceans-all sorts of things you didn't know about India's geography you'll find here. Discover various things you never expected, like the fact that we still greet each other like the Harappans did or that people used to think India was full of one-eyed giants. Full of quirky pictures and crazy trivia, this book takes you on a fantastic journey through the incredible history of India's geography.
The Puffin History of India, Volume 1: Trace the origin of human beings and the different aspects of their development and growth, right from the Big Bang and the origin of the universe, up to 1500 CE. Well-researched and comprehensive, this book speaks of great civilizations and empires, epics, myths and legends, religions old and new, wars and conquests, clothes, food and lifestyle, trade, travel and adventure, and much more.