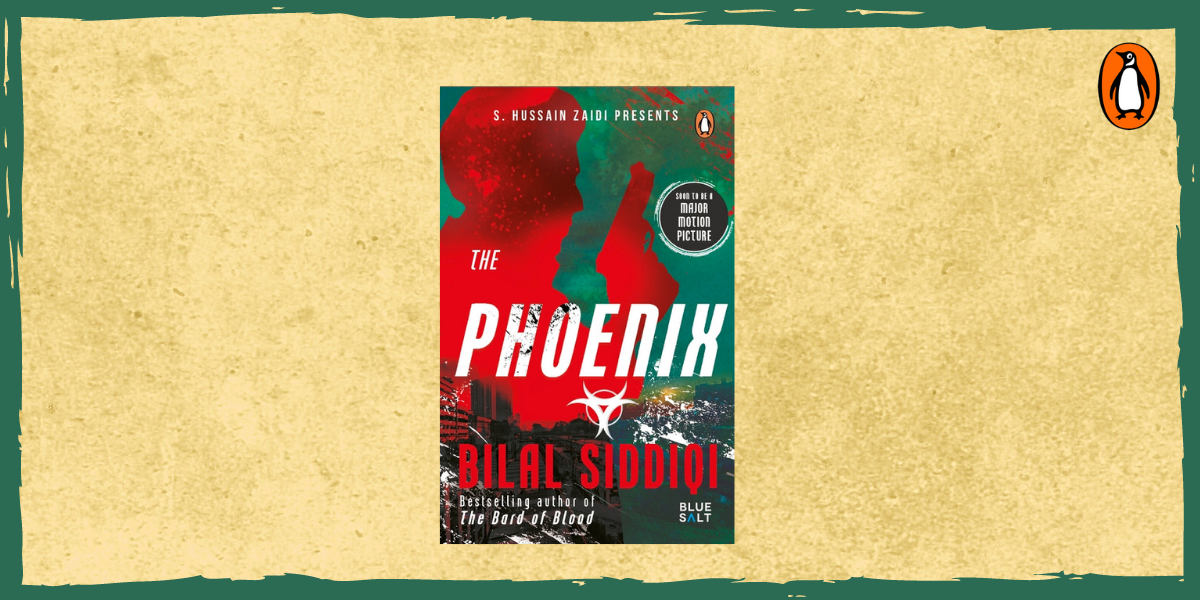 Bilal Siddiqi's The Phoenix is a classic roller coaster of intrigue, vengeance and excitement. Read an extract here.
Mumbai
The Gateway of India was beautifully illuminated in honour of the victims of that fateful night of 26 November 2008. It had now been over a decade since the day those ten Lashkar-e-Taiba terrorists swarmed in and carried out a series of attacks that brought the city to its knees. The coordinated massacre had lasted about four days, taking at least 170 lives and leaving some 300 injured. The city had been under siege, but the residents began to pick up the broken pieces soon after, resuming their everyday lives with their indomitable spirit.
The city was now paying homage to the martyrs of 26/11. Around 200 people had gathered at the Gateway of India, and the number was increasing with every passing minute. A popular actor had just taken to the stage and was addressing the crowd. It was a sombre moment for everyone present—some were reduced to tears as they lit their candles and uttered their prayers. Little did they know that there were plans for an unprecedented attack to be carried out that very night by a patriot who had repeatedly put his life on the line for his country.
The Indian flag fluttered proudly in the wind. People bowed their heads in respect. The actor's voice from the stage broke the two-minute silence…
Aryaman's eyes met those of a policeman. They nodded to each other, and Aryaman put on his hoodie. The policeman stepped back and turned off the metal detector as Aryaman went through. Aryaman read the policeman's name as he moved past: Sanjay Rane.
Although he had switched off the security system to allow Aryaman to pass, Rane went slightly against Eymen's plan and frisked Aryaman when he saw that a fellow constable was casually looking over at him. Aryaman felt Rane's hand go over the concealed vest. The frisking done, Rane cleared Aryaman and gently pushed him in towards the venue.
Aryaman moved past the crowd, reluctantly walking towards the centre… His unsure steps were being watched through a sniper scope by Eymen, who had perched himself atop a nearby terrace.
Eymen's instructions could be clearly heard through the earpiece that Aryaman was wearing: 'Any funny business and a bullet ends you on the spot. And I don't have to tell you what happens to your family after that.'
Aryaman didn't bother responding. He was going to do it. There were no two ways about that. He stepped on a poster that had the faces of the deceased printed on it with the words 'Gone But Not Forgotten', and he pushed past a group of children as he reached the centre.
A middle-aged woman looked at him disapprovingly. She saw his bruised face, his glassy eyes, his salt-and-pepper stubble and his dishevelled, greying hair. And then she witnessed something she couldn't decipher until it was too late…
There was mayhem—the kind Aryaman had rarely witnessed. People began to scream and run haphazardly. The actor, who until a few moments ago had been talking about how Mumbai had risen like a phoenix from the ashes after the 26/11 attacks, was now being whisked away by security personnel into an armoured car. Aryaman was jostled and pushed to the ground by the frenzied crowd.
A security team of four, all in hazmat suits, rushed towards him. They handcuffed and dragged him along the ground towards an armoured vehicle.
[The Phoenix is out now. Get your copy today!]