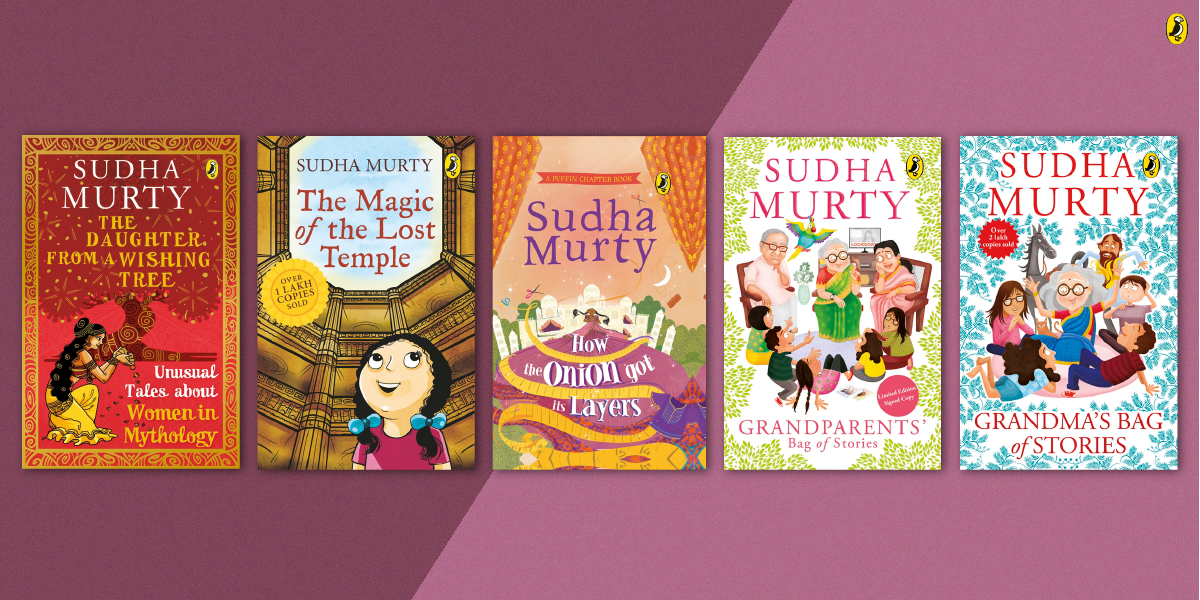 Sudha Murty's stories are eternal. We finish the books, we keep them back in the shelves, but we can never forget the wonder inspired by her stories and the fascinating characters she crafts. Here are some of her timeless classics that we keep returning to: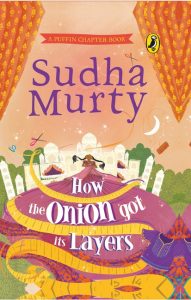 How the Onion Got Its Layers
Have you noticed how the onion has so many layers? And have you seen your mother's eyes water when she cuts an onion? Here is a remarkable story to tell you why.
India's favourite storyteller brings alive this timeless tale with her inimitable wit and simplicity. Dotted with charming illustrations, this gorgeous chapter book is the ideal introduction for beginners to the world of Sudha Murty.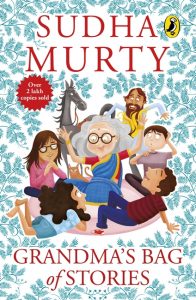 Grandma's Bag Of Stories
Who can resist a good story, especially when it's being told by Grandma? From her bag emerges tales of kings and cheats, monkeys and mice, bears and gods. Here comes the bear who ate some really bad dessert and got very angry; a lazy man who would not put out a fire till it reached his beard; a princess who got turned into an onion; a queen who discovered silk, and many more weird and wonderful people and animals.
Grandma tells the stories over long summer days and nights, as seven children enjoy life in her little town. The stories entertain, educate and provide hours of enjoyment to them. So come, why don't you too join in the fun?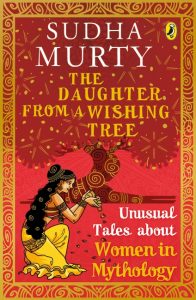 The Daughter from a Wishing Tree
Did you know that the Trinity often turned to goddesses to defeat the asuras?
Did you know that the first clone in the world was created by a woman?
The women in Indian mythology might be fewer in number, but their stories of strength and mystery in the pages of ancient texts and epics are many. They slayed demons and protected their devotees fiercely. From Parvati to Ashokasundari and from Bhamati to Mandodari, this collection features enchanting and fearless women who frequently led wars on behalf of the gods, were the backbone of their families and makers of their own destinies.
India's much-loved and bestselling author Sudha Murty takes you on an empowering journey -through the yarns forgotten in time-abounding with remarkable women who will remind you of the strong female influences in your life.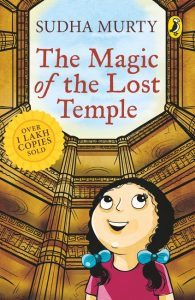 The Magic Of The Lost Temple
City girl Nooni is surprised at the pace of life in her grandparents' village in Karnataka. But she quickly gets used to the gentle routine there and involves herself in a flurry of activities, including papad making, organizing picnics and learning to ride a cycle, with her new-found friends.
Things get exciting when Nooni stumbles upon an ancient fabled stepwell right in the middle of a forest.
Join the intrepid Nooni on an adventure of a lifetime in this much-awaited book by Sudha Murty that is heart-warming, charming and absolutely unputdownable.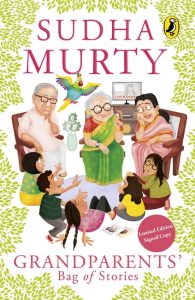 Grandparents' Bag of Stories
It's 2020 and children are stuck indoors as the novel coronavirus finds its way into India. A nationwide lockdown is announced and amidst the growing crisis, Ajja and Ajji welcome their grandchildren and Kamlu Ajji into their house in Shiggaon.
From stitching masks, sharing household chores, preparing food for workers to losing themselves in timeless tales, the lockdown turns into a memorable time for the children as they enter the enchanting world of goddesses, kings, princesses, serpents, magical beanstalks, thieves, kingdoms and palaces, among others. The myriad stories told by their grandparents become the biggest source of joy, making the children compassionate, worldly-wise and more resilient than ever.
Following the trail of the best-selling Grandma's Bag of Stories, India's favourite author Sudha Murty brings to you this collection of immortal tales that she fondly created during the lockdown period for readers to seek comfort and find the magic in sharing and caring for others. Wonderfully woven in her inimitable style, this book is unputdownable and perfect for every child's bookshelf!
~
Our bookshelves have an entire section dedicated to Sudha Murty. That's just how our young readers like it! What about you?