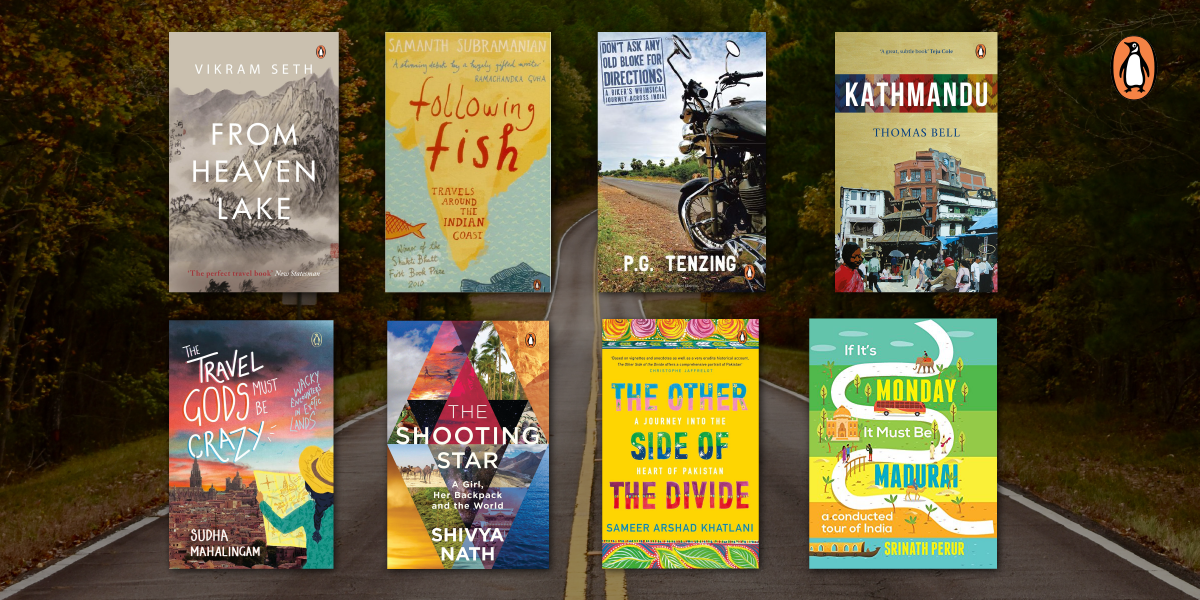 'Travel far, pay no fare…A book can take you anywhere.'
– Anne Morrow Lindbergh
The portal to the rest of the world is closer to you than you think. While we advise you to physically stay at home, no one said anything about not travelling!
Penguin Random House India brings to you the #PenguinStayList – a list of books that will inform, educate and entertain you as best as they can during this pandemic. Travel around the Indian coast, up to the greatest city of the Himalayas or even to different corners of the world.
'That's the thing about books. They let you travel without moving your feet.'
– Jhumpa Lahiri
Following Fish : Travels around the Indian Coast
In a coastline as long and diverse as India's, fish inhabit the heart of many worlds food of course, but also culture, commerce, sport, history and society. Journeying along the edge of the peninsula, Samanth Subramanian reports upon a kaleidoscope of extraordinary stories. Throughout his travels, Subramanian observes the cosmopolitanism and diverse influences absorbed by India's coastal societies, the withdrawing of traditional fishermen from their craft, the corresponding growth of fishing as pure and voluminous commerce, and the degradation of waters and beaches from over-fishing.
Don't Ask Any Old Bloke For Directions – A Biker's Whimsical Journey Across India
After twenty years in the Indian Administrative Service, P.G. Tenzing throws off the staid life of a bureaucrat to roar across India on an Enfield Thunderbird, travelling light with his possessions strapped on the back of his bike. On the nine-month motorcycle journey without a pre-planned route or direction, he encounters acquaintances who appear to be from his karmic past: from the roadside barber to numerous waiters and mechanics― fleeting human interactions and connections that seem pre-ordained.
If It's Monday It Must Be Madurai: A Conducted Tour Of India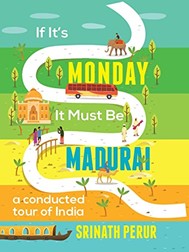 This book was first written when author Srinath Perur made the mistake of going on a conducted tour of ten of the most famous sites in India. However, despite being very annoyed at his bovine compatriots and his sonorous tour-guide, he found that there was some merit in traveling in groups, and wrote down his experiences in the form of this book. Witty, Humorous, and insightful, it combines his science-based knowledge and heartfelt experiences to create a tableau of interesting descriptions and adventures.
Shooting Star, The: A Girl, Her Backpack and the World
Shivya Nath quit her corporate job at age twenty-three to travel the world. She gave up her home and the need for a permanent address, sold most of her possessions and embarked on a nomadic journey that has taken her everywhere from remote Himalayan villages to the Amazon rainforests of Ecuador. Along the way, she lived with an indigenous Mayan community in Guatemala, hiked alone in the Ecuadorian Andes, got mugged in Costa Rica, swam across the border from Costa Rica to Panama, slept under a meteor shower in the cracked salt desert of Gujarat and learnt to conquer her deepest fears.
Travel Gods Must Be Crazy, The: Wacky Encounters in Exotic Lands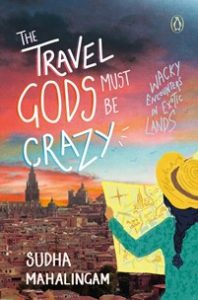 Dreaming of glorious sunrises and architectural marvels in exotic places, Sudha often landed up in situations that were uproariously bizarre or downright dangerous. Tongue firmly in cheek, she recounts her journeys through the raw wildernesses of Borneo and the African savannah, into the deserts of Iran and Uzbekistan, and up the Annapurna and the Pamirs, revealing the quirky side of solo travel to side-splitting effect. Punctuating her droll stories with breathtaking descriptions and stunning photographs, Sudha invites readers on an unexpected and altogether memorable tour around the world!
Kathmandu
Kathmandu is the greatest city of the Himalayas a unique survival of cultural practices that died out in India 1000 years ago. It is a carnival of sexual license and hypocrisy, a jewel of world art, a hotbed of communist revolution, a paradigm of failed democracy, a case study in bungled Western intervention and an environmental catastrophe.
Kathmandu follows the author's story over a decade in the city and unravels the city's history through successive reinventions of itself. Erudite, entertaining and accessible, this is the distinctive chronicle of a fascinating city.
From Heaven Lake
Hitch-hiking, walking, slogging through rivers and across leech-ridden hills, Vikram Seth travelled through Sinkiang and Tibet to Nepal: from Heaven Lake to the Himalayas, By breaking away from the reliable routes of organized travel, he transformed his journey into an unusual and intriguing exploration of one of the world's least-known areas.
The Other Side of the Divide
Pegged on journalist Sameer Arshad Khatlani's visit to Pakistan, this book provides insights into the country beyond what we already know about it. These include details on the impact of India's soft power, thanks to Bollywood, and the remnants of Pakistan's multireligious past, and how it frittered away advantages of impressive growth in the first three decades of its existence by embracing religious conservatism.
The book attempts to present a contemporary portrait of Pakistan-where prohibition remains only on paper and one of the biggest taxpayers is a Parsee-owned brewery-as a complicated and conflicted country suspended between tradition and modernity.
Well, that's our list. Where will you travel to first?