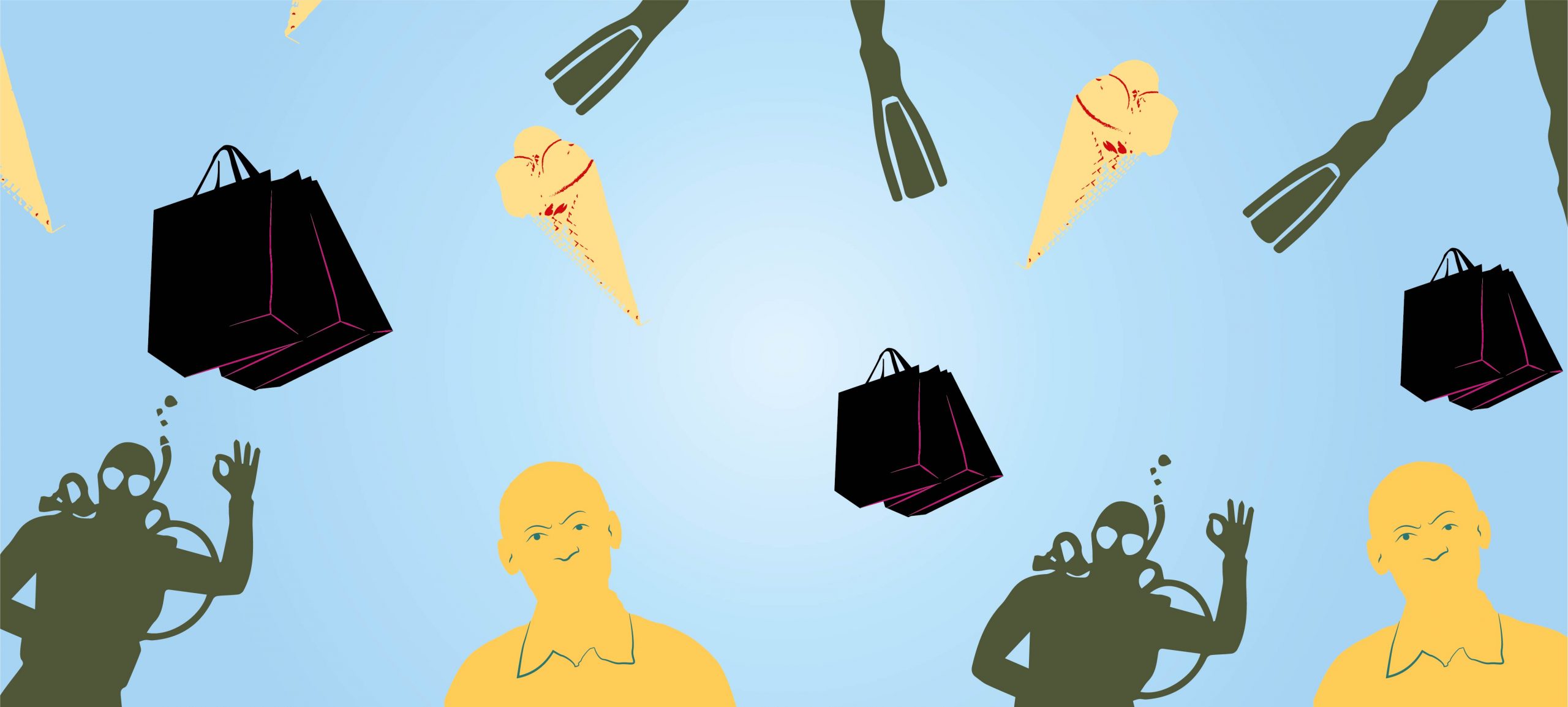 Venkat Iyer was living a fast-paced life in the IT world in Mumbai when he decided to stop and take a long, hard look at where he was headed. Disheartened by his stressful existence in the city, he decided to give it all up and take up organic farming in a small village near Mumbai.
Just like him, do you think you have what it takes to tread on the passion path? Can you quit what you are currently doing and start doing what you really love? If you are ready to take the plunge, we have listed 5 offbeat careers that we bet are certainly worth leaving your boring, 9-5 desk job for. Scroll below and get thinking!
Diver
For all water lovers, the chance of being in water all day and get paid for it too, is like a dream come true. So why not become a scuba diving instructor? We love the idea of beachy hair and a forever-tan.


Ice-cream taster
Working as an ice-cream taster is sure to thrill your inner child.


A full-time taster is asked to assess the quality of each flavor on the basis of texture, colour, smell, appearance, and other factors in addition to taste. While an exact job description depends on the employer and specific role, a taster's additional responsibilities can include inventing new ice cream flavours and products.
Personal Shopper
Why did our school counsellors never recommend personal shopping as a career? Being paid to shop all day sounds like a pretty fabulous job profile to us!


You need to get into your client's mind to truly understand what makes them feel and look good. If you can achieve this, you have a pretty envious career waiting out there for you.
Dog Groomer


Some benefits of becoming a dog groomer are: working with dogs on a daily basis (complete bliss), a great business opportunity- learn up the tricks of the trade as a groomer and then start your own dog grooming studio. Sounds amazing right? We agree!
Farmer
Do you wish for a job that lets you use your green thumb, with complimentary advantage of always breathing clean and fresh air and consuming the best quality organic food? Then farming is THE career for you.