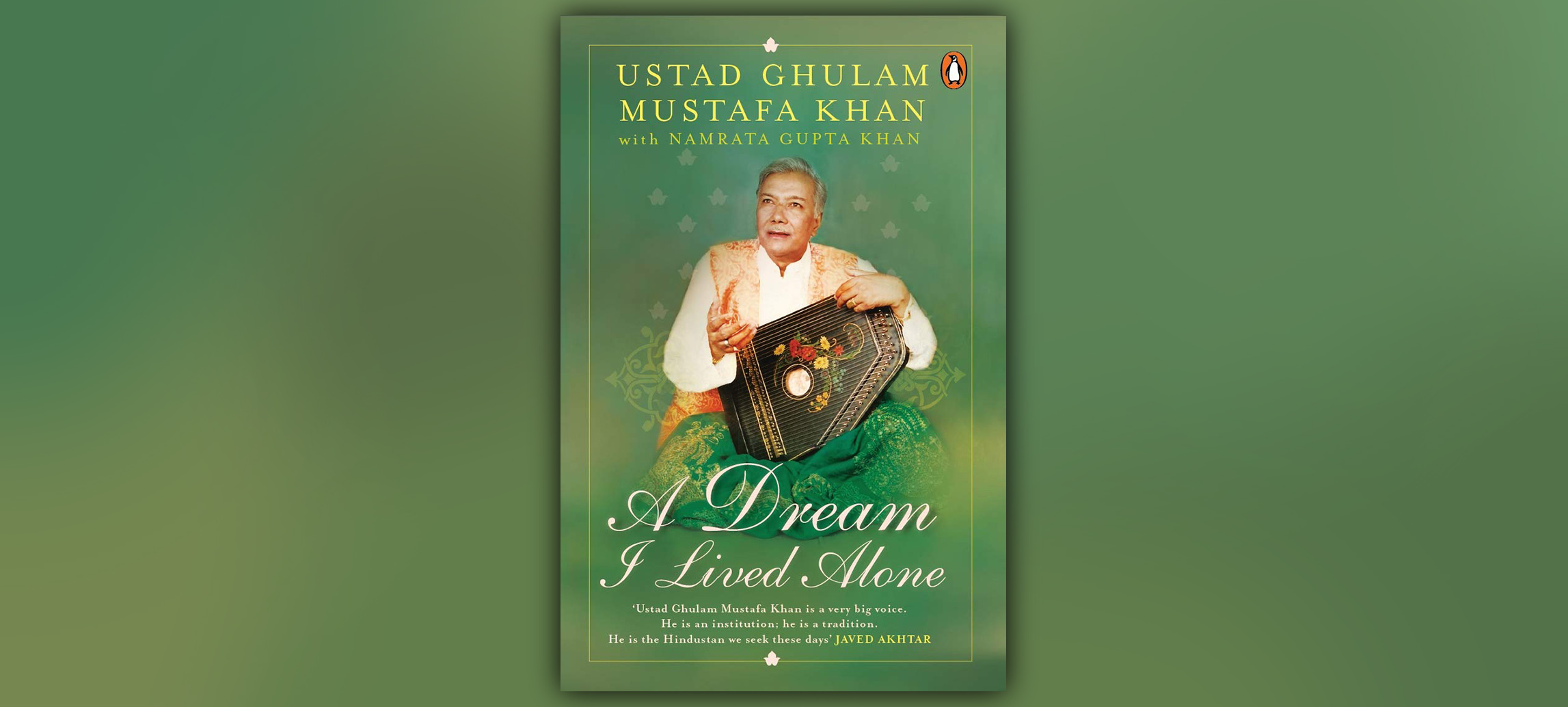 Ustad Ghulam Mustafa Khan is a traditional Hindustani classical vocalist belonging to the illustrious Rampur Sahaswan Gharana, which owes allegiance to the seniya tradition.
Performing since he was eight years old, his career spans over a period of seventy-five years. He has always believed in giving back to the society, be it by identifying and nurturing some of the best musicians in India or mesmerizing the nation through music.
Here is a list of his favourite songs.
Aj hun aaye baalma saawan beeta jaaye by Mohammad Rafi
~
Saathi re bhool na jaana mera pyar by Ravindra Jain Asha Bhosle
~
Yaad piya ki aaye  by Bade Ghulam Ali Khan
~
Piya Haji Ali by A. R. Rahman
~
Jhula Kinne daala re by Shahida Khan
~
Abhi mujh mein kahin by Sonu Nigam
~
Tu hi re by Hariharan and Kavita Krishnamurthy
~
Behti Hawa sa tha woh by  Shaan, Shantanu Moitra
~
Ka karu sajni aaye na baalam by K. J. Yesudas
---
A Dream I Lived Alone is a heart-warming story of love, riyaz, dedication and the maestro of music, Ustad Ghulam Mustafa Khan.