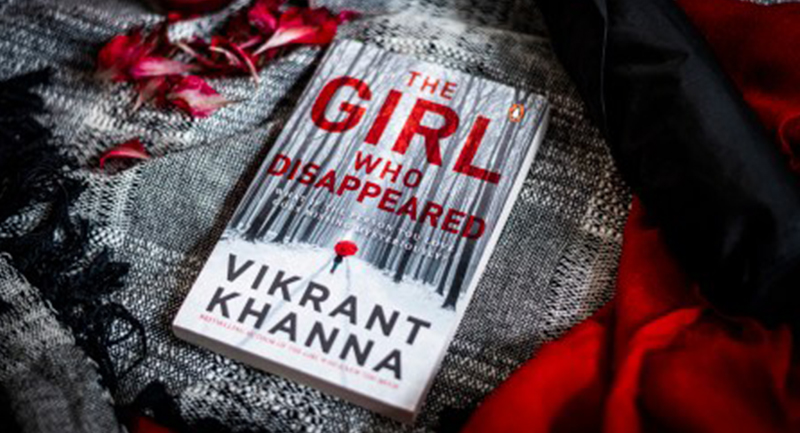 Vikrant Khanna is a ship captain and a bestselling author. His latest book The Girl Who Disappeared, is a thriller that follows the disappearance of Nisha. Will the mystery around her disappearance be solved?
You'll have to read the book to find out but if you want to know more about his creative process read the interview below:
What inspired you to write the book?
As is always with my stories, I don't think a lot for ideas; they mostly come to me when I'm not expecting them. This one first came to me when I was transiting the Pacific Ocean on a ship two years back. Also, I don't try too hard to crystallise an idea and let it take its own shape. All I knew was that there has been a very mysterious disappearance of a girl from the hills of Himachal Pradesh, and I must write this story.
Were the characters inspired by people around you?
Most of the characters are people around me. I'm very fortunate to be surrounded by an eclectic bunch of people, both in my personal and professional life. I like to observe people closely and pick up their interesting traits, and more often that not, the craziest ones will find a place in my book.
One insider question: Was the climax of the story the same as what you had originally planned or did it change altogether?
Absolutely not. I didn't know the story will end the way it did. I never do. Sometimes I get as surprised as my readers with the ending. It's the characters that run the show.
What could be an alternate title for your book?
I had initially planned to title it "Missing" but changed it as there was a Bollywood movie of the same name.
Five reasons to read this book?
I'd say reasons to read the book are:
The ending (that I hope you would not be able to guess)
Interesting central characters
The supernatural elements interwoven with the mystery
What are you working on next?
There's no rush. I'll wait for an idea that strikes the right chord and gets me enthusiastic enough to spend a few months with it.
---
Interested in Vikrant Khanna's newest book? The Girl Who Disappeared is available now.