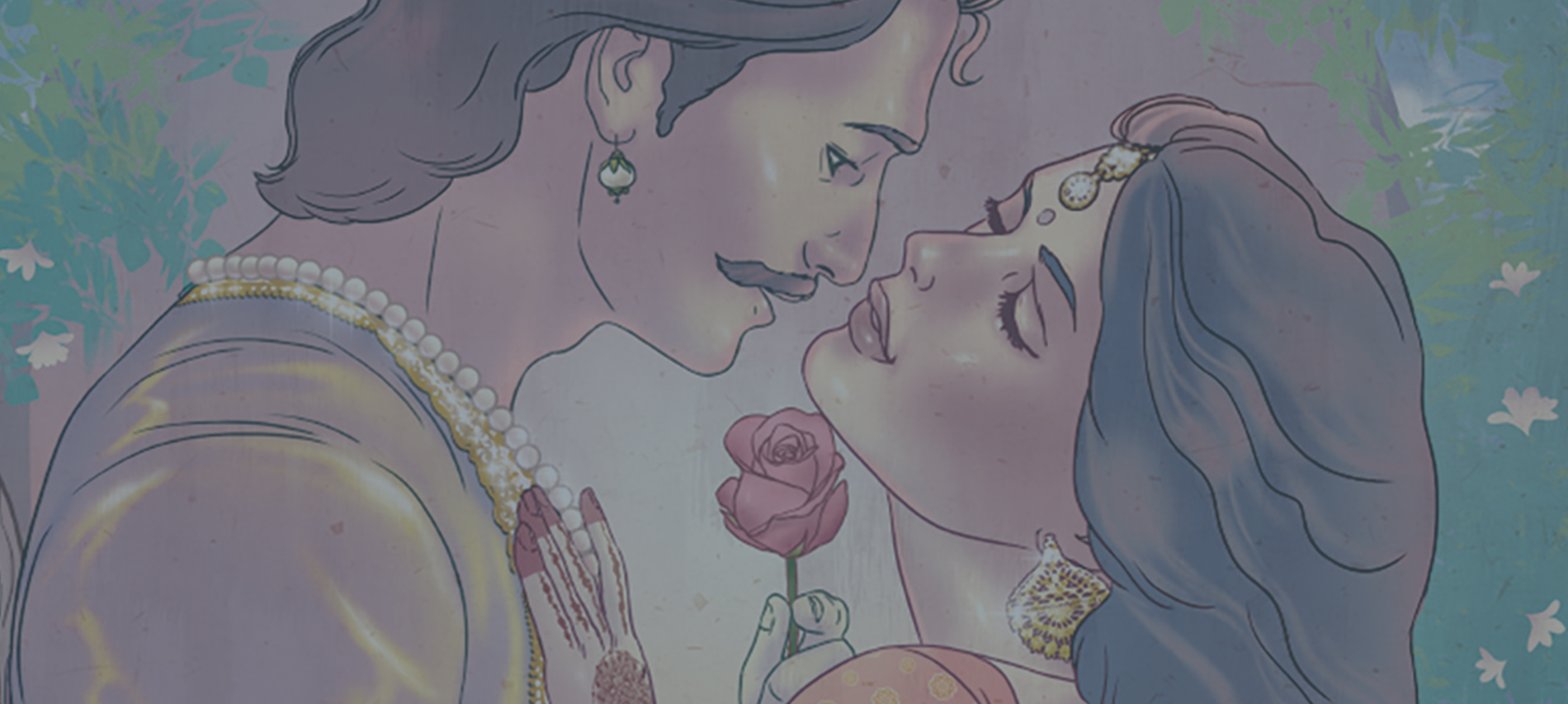 Usha Narayanan, author of Prem Purana, has donned many hats, before becoming a successful full-time author. In her glorious career, she has dabbled with genres like thriller and romance, before turning to mythology. Her works Pradyumna: Son of Krishna and The Secret of God's Son have been praised as 'Indian mythology at its fiercest and finest'. 
Her latest book, Prem Purana is about stories of love and extraordinary devotion found in Hindu mythology. On the launch of the book we asked her what about the mythological stories attracted her to write about them.
Here's what she had to say.
The idea of writing mythological love stories was born during a conversation with my editor Vaishali Mathur at the Jaipur Literature Festival when she suggested that I should combine my strengths in writing mythology and romance. At that point, I was busy with The Secret of God's Son and it was only after it was completed that I could think seriously think about this. I knew that our epics and Puranas focused more on the battle between good and evil, with heroic gods and fearsome demons confronting one another. Only a few love stories were widely known, such as the one of Kama shooting his arrow of love at ascetic Shiva, or of Arjuna winning Draupadi's hand at her swayamvara.
I began my quest by re-reading all the ancient lore with an eye to discovering tales of the heart. As always, when writing mythological fiction, I wished to focus on untold stories, using my imagination to bring alive minor characters or lesser-known aspects of major ones. The first character who caught my eye was Ganesha. We think of him as the lovable elephant-headed god with a fondness for modakas. But who did he marry? People in the south of India swear that he is single, but others state vociferously that he is married. The images in temples show him either alone or with a wife or two. What are their names? Some say Siddhi and Riddhi, while others think their names are Siddhi and Buddhi. That was enough intrigue to stimulate my mind!
Another interesting layer to the story is the idea that Buddhi, Siddhi and Riddhi represent intellect, spiritual power and prosperity. As their names are merely mentioned in passing in most Puranas, I could give full rein to my imagination in portraying them. I endowed the three with distinct characteristics and showed Ganesha wooing them in different ways, according to their particular likes and dislikes. My Riddhi is sprightly, Buddhi is silent and deep, and Siddhi is fierce and opposed to the very idea of marriage! Their stories span three realms and four yugas, shedding light on many engaging aspects of Ganesha, the first among the gods. To add to the appeal, I discovered that in Bengal, during Durga Puja, Ganesha even has a banana bride!
I think readers will enjoy seeing Gajamukha in a refreshing new light in Ganesha's Brides, the first of the three stories in Prem Purana.  
"Siddhi watched as more and more arrows struck Ganesha, causing blood to flow like a flood. Was he ready to meet death rather than forsake his promise to her? Would he sacrifice everything for the sake of his love?"
**
For the second story, Mandodari, my inspiration came from the Ramayana. Ravana was Brahma's great grandson on his father's side and an asura prince on his mother's. Choosing to follow the asura path, he pillaged heaven and earth, ravished women and abducted Rama's wife Sita. What I found of interest was not his war with Rama, but his relationship with his wife Mandodari. How did she react to all this? Did she protest or did she submit silently to his actions? What was her background? Did the rakshasa love her? And the most exciting question of all―did Mandodari come face to face with Sita, the woman she regarded as the instrument of doom that would bring down Lanka?
I found no answers in the commonly available texts where Mandodari features in a mere two or three scenes. Fortunately, however, there are many Ramayana versions available. I followed the uncommon trails, used my imagination and fleshed out the queen's character, placing her emotions at the centre of the narrative. The story also reveals startling new facets of Ravana's character and motivations. I think Mandodari, with all its twists and turns, will be riveting and revelatory to readers.
"'Snatching a woman by force or stealth is not an act of valour, Ravana. She is not an object of lust or a means to settle scores with your enemy,' said Mandodari, her voice loud and clear. She would speak the truth regardless of consequences. It was a risk she had to take for Ravana and her people."
**
After delving into the lives of a merry god and a dire rakshasa, it was time to move to the human plane, with the story of King Nala and Princess Damayanti. She turned down the gods who courted her at her swayamvara and chose Nala as her husband. Though she chose love over immortality, Nala was driven by his own demons and abandoned her in a dangerous forest. Damayanti struggled to survive the perils that confronted her at every turn, but forged forward regardless. She did not give up hope and devised various stratagems to reclaim her happiness.
I was fascinated by her strength and also by the magical swan that plays a key role as the messenger of love. I named the swan Gagana, meaning sky or heaven, and created a charming and audacious companion to Damayanti. The Kali demon, who plays a major role in my previous books, Pradyumna: Son of Krishna and The Secret of God's Son, is the enemy that Nala and his queen must confront. How can a mortal pair combat the power of the demon who reigns over a dark yuga that signals the end of the world? Love, loss, hope and despair form the chequered background of this poetic tale.
"'Majestic Ashoka, whose name signifies one who destroys grief . . . Free me from pain and unite me once more with my Nala!' cried Damayanti, sinking to her knees under a soaring Ashoka tree. Alas, the tree made no answer and all she could hear was the wind rustling among the leaves."
**
A major part of my excitement in writing these stories came from the opportunity to focus attention on the women in our epics who are often sidelined. We often find that a woman is regarded as a prize to be won, someone who is forced to watch quietly while her husband makes disastrous decisions. However, the heroines in Prem Purana are central to the action. They are strong, independent thinkers who inspire the males in their lives―god, asura or king―to do the right thing and live up to their responsibilities.
I hope readers enjoy reading these tales which provide a good mix of fervour and fury, heroism and heartbreak, set against a spectacular backdrop spanning heaven and earth.