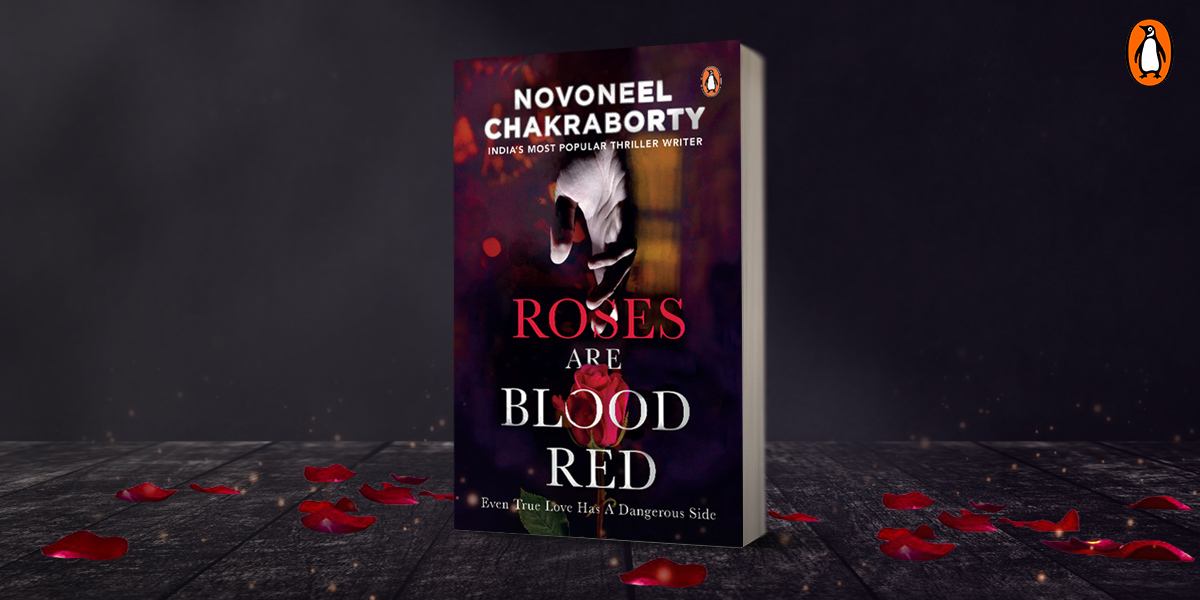 'I'll gift you a love story that every girl desires, but few get to live.'
Ensnared in the gossamer web of a dreamlike romance, Aarisha is blinded by a passion she can feel in her soul. She is head over heels in love with a man who seems too good to be true. But there are questions about her past that her beating heart cannot silence. Will she ever find the answers?
     'I'll fight. I promise I'll fight all the beasts that come our way'
Vanav is a man in love. His very life breath is a testament to his resolve to be one with Aarisha.  For this, he can move mountains. For her, he can make the impossible possible. She has promised she would fight all the beasts that come their way. But in this battle with destiny, what if the lover becomes the beast?
Here is an excerpt from this riveting saga of love-
————————————————————
The Thakur family was ushered outside along with the rest of the ladkiwale (the bride's side), to await the stately procession of the groom's family and friends. Vanav remained behind alone, watching the pomp and splendour as the groom and his family marched in. After much ado, both Aarisha and Shubh were made to sit on decorated chairs on a small stage as it was time for them to exchange the ceremonial garlands.
Vanav found himself a quiet place in one of the common restrooms and crouched. He could hear loud crackers and gun shots, and people making merry, but he knew that he couldn't bear to witness the ceremony anymore. Hours later, his trance was broken by someone pushing open the door. He was surprised to see Aarisha.
'Ranisa,' he immediately stood up.
'Thakur sahab, what on earth are you doing here?'
'Nothing. I just . . .'
'I have to use the loo.'
'Oh, sorry. I'll leave.'
As Vanav was about to step out, she stopped him. He turned around. She leaned over, her fragrance filling his senses, and whispered, 'I know, Thakur sahab. I've always known. I always will. But know this, Thakur sahab, within this knowing of yours and mine, our story must live and die.'
Vanav, looked down at the floor, fighting back tears as each of her words resonated like a death knell in his heart.
'I had to agree to this marriage now that my whole family has seen how appalling my choice of a husband was. Shubh is their choice, my father's choice. As I agreed to the wedding, he is also my choice from now on. Shubh may not love me, not yet at least, but he has rights over me. Love doesn't bestow any rights, Thakur sahab, but a relationship does; and a socially accepted relationship even more so. By choosing Daksh I fell so far down in everyone's esteem, especially my father's, that I can't afford to refuse his choice. I'm sure that I too will eventually fall in love with Shubh over time . . . at least, I'll try to. And if not, I'll pretend, for marriage is a duty-bound exercise—and a woman is a slave to duty. Especially a married woman. You're too young right now, Thakur sahab, to understand much of what I'm saying. But one day you'll understand and then you'll understand why sometimes loving someone with all your heart and soul is simply not enough to be with that person forever. It's sad. It's depressing. It's soulsearing. But it's the truth. I'm sure you'll get over me.'
Vanav raised a woe-begone, tear-stained face, 'Won't we ever meet again, Ranisa?'
'We didn't know we would meet to begin with. It was destined. So, let the possibility of our meeting again be decided by destiny itself.'
'Aarisha! Aarisha!' she heard her friends calling out to her. 'Be quick! Everyone is waiting!'
Vanav turned away slowly and left.
---
Will Vanav put together the pieces of his shattered heart to find love again?
Author of the hugely successful Forever series, Novoneel Chakraborty creates a spellbinding story of love, longing and loss in Roses Are Blood Red.
To find out whether destiny triumphs over a dangerous obsession, read Roses Are Blood Red!