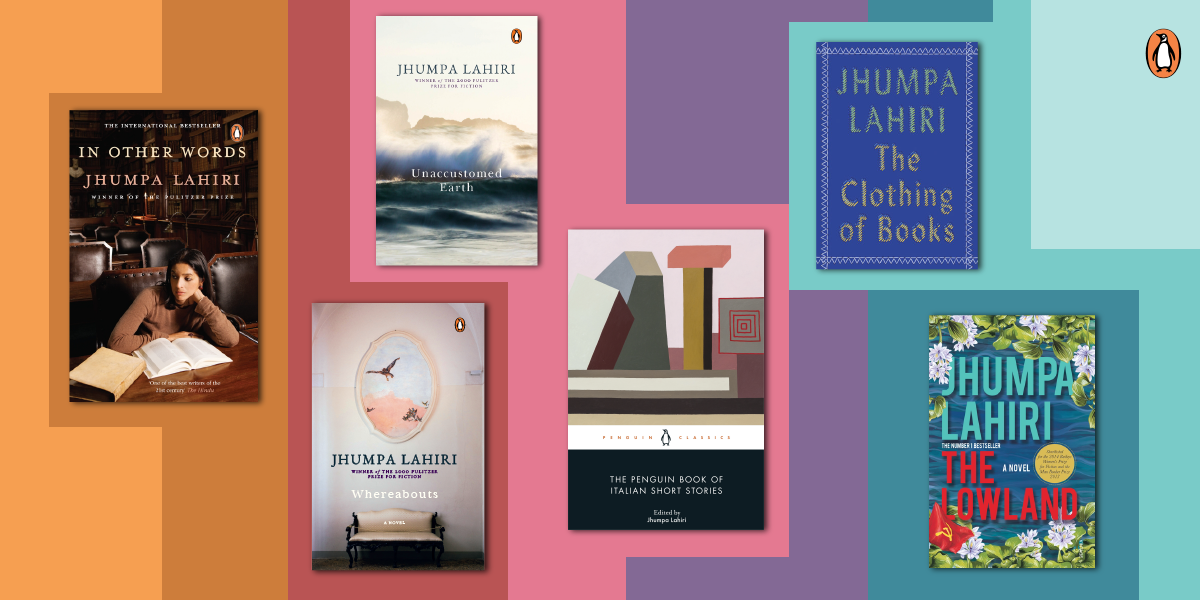 With authors as accomplished as Lahiri, it might be hard to decide where to start with her books, especially when her new novel Whereabouts has just released. Fret not, we've got you covered.
As an Indian-American born in England to Bengali parents, Jhumpa Lahiri is the quintessential immigrant. That is perhaps why her insight into the immigrant experience manifests so beautifully through her writing, even tugging at the heartstrings of those individuals who are far removed from such circumstances. Her writings range from fictional to autobiographical in nature, and she has even found success as a translator through her prowess in Italian.
Soon after she made her debut in the literary world with her collection of short stories, she was awarded the Pulitzer Prize for Fiction and the Hemingway Award. A gifted story weaver with an acute awareness of the 'alien', she won the Frank O'Connor International Short Story Award, the Man Booker Prize, the National Book Award for Fiction, and many more. Since her list of accomplishments is as long as her list of contributions to literature, we thought we'd ease things out for you by telling you which books to get your hands on first, to enjoy Jhumpa Lahiri's genius to its full potential.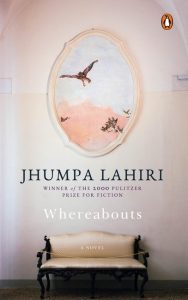 Whereabouts(2021)
Jhumpa Lahiri's skills as a sensitive author come to the fore in her newest novel, Whereabouts. What's most distinctive about this novel is the fact that Lahiri has written it in Italian and then translated it into English herself. Her unnamed narrator talks about how solitude has become her "trade", but shortly after she says it "plagues" her. This quest takes shape allegorically as she wanders through the city connecting with her widowed mother and her friends.
The novel comes together in forty-six short episodes named by their location such as 'On the Sidewalk,' 'At the Ticket Counter,' 'By the Sea,' In My Head,' and so on. There is a vague sense that the protagonist never quite fits in and her wanderings seem to be a quest to find somewhere to belong. There is something very sad yet beautiful about the entire story. Whereabouts is a novel that beautifully captures the life of a solitary woman in suspension.
The New York Times' review says 'Whereabouts is like a photographer's contact sheet. As our eyes move across the images, sensitive to each reframing, a loose narrative emerges of an Italian woman at a crossroads in her life.'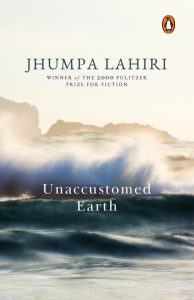 Unaccustomed Earth(2013)
Unaccustomed Earth is Lahiri's second collection of short stories. As with many of her other works, the stories delve into the lives of immigrant characters interacting with a mixed cultural environment. They focus on second-generation immigrants making and remaking lives, loves and identities in a nation not quite their own. We follow brothers, sisters, mothers, fathers, friends and lovers, in stories that take us from Boston and London to Thailand and India. Unaccustomed Earth is a perfect example of the author's signature style, which includes beautiful prose, poignant wisdom and a taste of some of the innermost workings of the heart and mind of an immigrant.
Blending the individual and the generational, the exotic and the strikingly mundane, these eight haunting, exquisitely detailed and emotionally complex stories are intensely compelling elegies of life, death, love and fate. They represent the dazzling work of a masterful writer.
With regard to this book, The Independent remarks that 'Lahiri has taken material that is familiar, melodramatic even, yet managed to touch the heights of literary achievement by telling the story on a broad canvas.'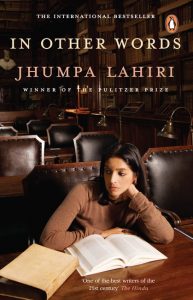 In Other Words(2015)
Most of Lahiri's fiction carries autobiographical elements within it. She draws from her own experiences, enabling her to be more believable and relatable to her readers. However, In Other Words, takes this a step further as it in itself is an autobiographical work of writing. Its subject is that of the author's love, devotion, commitment and desire to possess a language that was not hers.
A young Lahiri had visited Florence shortly after graduating from college, and this began an affair between her and the Italian language. She tried studying it for years but eventually comes to the conclusion that moving to Rome along with her family is the only way to master it. In Other Words is Lahiri's meditation on the process of learning to express herself in another language and the stunning journey of a writer seeking a new voice.
This book will truly give you a glimpse into the workings of Jhumpa Lahiri's mind if that is what you are looking for.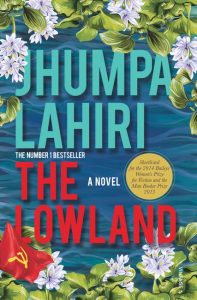 The Lowland(2013)
This critically acclaimed book was #5 on the New York Times bestsellers list. The Lowland accounts for nearly half a century's worth of American as well as Indian history through the lives of a single-family. It touches upon the Naxalite uprising in West Bengal in the year 1967, which leads to the two central characters drifting apart, and the older brother Udayan losing his life. Following this, the younger brother, Subhash marries his pregnant widow and takes her to Rhode Island where he maintains the fiction that he is the father. The action then shifts to how this lie corrodes their relationship and the confusion that American customs bring with them.
Lahiri gracefully conveys the shifts in constitution and temperament of her characters. She makes chaos, confusion and pain serene and spins entire lives around such emotions.
The Washington Post in a review for The Lowland says for Lahiri "Her prose, as always, is a miracle of delicate strength, like those threads of spider silk that, wound together, are somehow stronger than steel."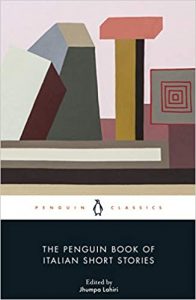 The Penguin Book of Italian Short Stories (2020)
A Penguin Classic, this collection of short stories was hand-picked, compiled, translated and edited by Jhumpa Lahiri. More than half of these Italian stories have never appeared in the English language before. She has taken tales from forty different authors with varied backgrounds that have moulded her interest in the language and its literature. Dating back to over a hundred years, these stories bring to life the geography, private passions and dramatic political events that took place in twentieth-century Italy. Her choice of authors includes many revered names including Italo Calvino, Natalia Ginzburg, Primo Levi, Alberto Moravia, Elsa Morante, Cesare Pavese, Leonardo Sciascia, Italo Svevo and Giovanni Verga.
'Lahiri's selection of (mainly 20th-century) stories owes its existence to an appetite for Italian literature,' says The Telegraph in its review of the book.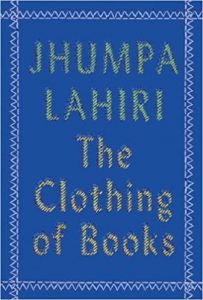 The Clothing of Books (2016)
Another autobiographical book, this work of writing concerns a topic very close to every reader and book collector's heart. You can hear "never judge a book by its cover" a billion times, but that won't stop you from wanting a book with an attractive cover or feeling dissatisfied with a cover that doesn't meet your expectations. In this personal reflection, Lahiri explores the art of the book jacket and its importance. She presents both, the perspective of the author as well as that of book lovers and readers. She talks at length about the covers that she likes and those she doesn't. She is particularly a fan of what she calls the "naked book", which is a minimalistic book jacket.
She probes into the complex relationships shared between texts and images, authors and designers, and art and commerce. Lahiri reveals what book jackets and designs have come to mean to her. She is so enraptured by the art and the role of the book jacket, that she explains that sometimes, "the covers become a part of me."
If covers are what attract you to a book, this book makes you realise that it's okay to love pretty jackets!