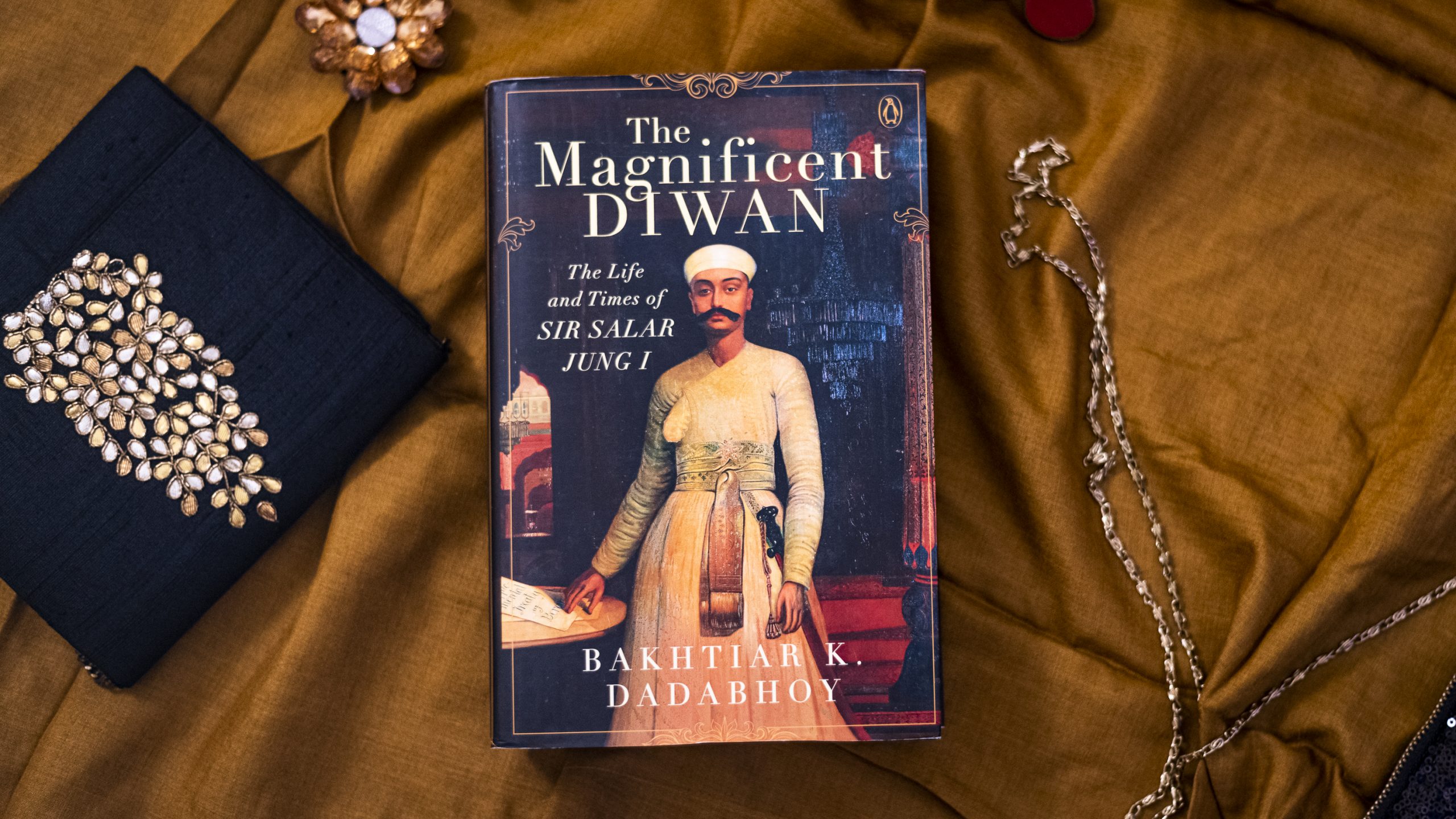 The Magnificent Diwan's author, Bhakhtiar K Dadabhoy's ode to the spectacular Diwan of Hyderabad, Sir Salar Jung  I. He was eloquent about Salar Jung's ideals, diplomacy and westernized governance in Hyderabad. He gives the reader a before and after account of the state of affairs in Hyderabad, during his rule.
Get a glimpse into Sir Salar Jung I's life-
Salar Jung I exercised commanding influence over the destiny of Hyderabad, for a generation. A man with a broad and enlightened mind and a strong will, he applied his  energies to the improvement of Hyderabad and the amelioration of the condition of its people.
His long and illustrious career was also distinguished by his efforts to promote friendly relations between the nizam and the British government. The unexampled prosperity of Hyderabad since it fell under the administration of Salar Jung was a subject of much comment.
He was by far the most distinguished representative of his family. Salar Jung I had an enviable command of English and an intimate acquaintance with English ideas and with Western statesmanship. He did much to bring together the European and the Oriental in friendly social intercourse.
Salar devoted his life to making Hyderabad a model state and lived long enough to see it prosper. The idea of an organized system of government in Hyderabad owed its birth to the vision of Salar Jung I. He reduced Hyderabad to order and settled government, restored its prosperity and developed its resources to such an extent that the nizam's dominions were as orderly as any other part of India.
Jung was a vision and an inspiration for native princes. The native princes, inspired by Salar Jung I's example, showed themselves ready to promote the well-being of their subjects and foster prosperity so as to make their states no different from British-administered province.
Salar's strong individuality, firmness and caution gave him an ascendancy in Hyderabad which no previous diwan had attained. In spite of opposition of a capricious nizam, Afzal-Ud-Daula, Jung never left- a fact which makes his administrative reforms still more remarkable. 
---
To read more about Jung, his life and how he tremendously transformed the state of Hyderabad, read The Magnificent Diwan as he is reintroduced by Bakhtiar K. Dadabhoy to a new generation.