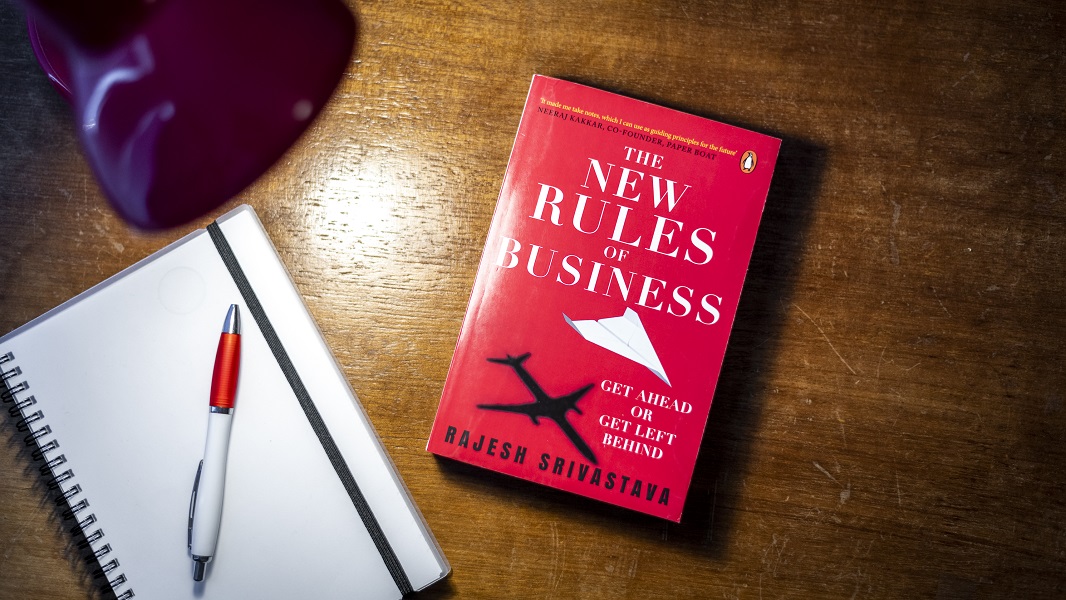 As the business-world becomes increasingly dynamic, innovative, and experimental – the benchmarks for brand-building are changing. Playing by a set rulebook is no longer enough. There are new (and higher) expectations now, and with them come new rules of doing business.
From learning to prioritize employees' well-being to investing in products that can do their own marketing – the market today has gradually dismantled the old rules and installed new ones in their place.
Author Rajesh Srivastava has brought together over three decades of his corporate and academic experience and the result is his debut book, The New Rules of Business, to present compelling anecdotes and insights about new age companies like Netflix, Amazon, and Uber to explore how and why they have made it big in the market.
In an age of entrepreneurship, this book is a must-read for people across careers and professions. We list down some of the reasons that make this such a relevant read today.
To Keep Up with New Age Companies



New age companies, Uber and Ola, Netflix, Amazon Prime and Hot Star, Amazon and Flipkart are dismantling the old rules of business and installing new rules in their place.
It is the age of innovative entrepreneurship, and to be able to take any step forward in the business-world, it is imperative to keep up with the names disrupting and revolutionizing the industries today.
This book presents compellingly-written anecdotes and case-based insights, which makes it highly accessible and readable even for layreaders.
*
To Identify Irrelevant 'Old' Rules



What triggered the collapse of Nokia? Not a competitor from the handset industry. It was iPhone introduced by Apple, which was from a different industry.
The market is no longer following the 'old' rules, as seen in the case of Nokia. New age competitors are indirect, invisible & from cross industry.
If you continue to operate your business using 'old' rules, then it would be equivalent to using rotatory phones in an era of smart phones, you run the risk of a Nokia-like fate.
*
To Arm Yourself with Newly Minted Rules to Take on the World!
In our careers – entrepreneurial or otherwise – we are constantly faced with business challenges. Most of us search for the answers in the areas 'lit' by our current level of knowledge.
But more often than not, the solution may very well lie outside of it.
This book will introduce you to the newly minted rules of business. Armed with them, you can feel inspired and confident to take on business challenges and come up with trumps and out-of-the-box solutions.
*
The Rules are Relevant for All – Veterans and Beginners
All the points above make it evident that new and upcoming entrepreneurs can benefit a lot by making themselves aware of new rules and challenges of the market today. But, what about veterans and experienced businesspeople? What new tools, techniques and frameworks can this book teach me?
This book is a must-read for veterans and beginners alike – simply because the rules of business have well and truly changed. And even though the challenges might be by and large the same, the solutions for satisfactorily resolving them have changed.
This book will introduce you to new thoughts, ideas, tools, techniques, and frameworks which will help you come up with impactful answers to business challenges.
---
Creativity, knowledge, and out-of-the-box thinking have become crucial factors for potential and prospective customers today. Just being a brand is not enough, you have to be a 'cool' brand to make customers truly happy. The New Rules of Business presents relevant insights into all these facets.