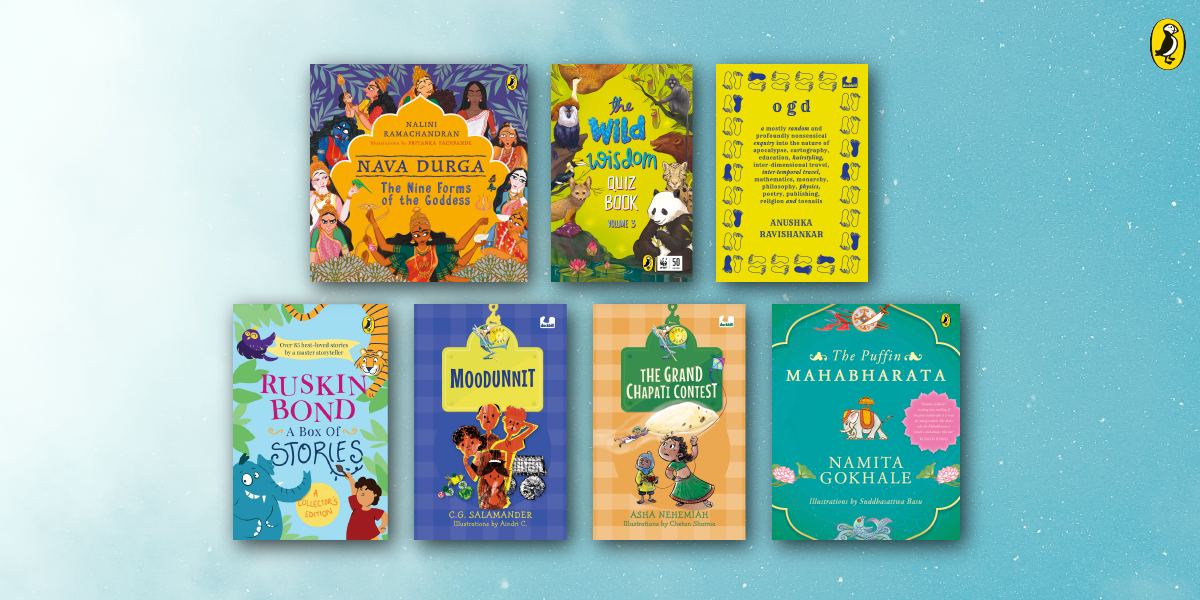 Wondering how to spend one more month at home? Wonder no more! October is here and so is a brand-new list! Our new releases will keep you and your beloved young readers company and take you on a varied and delightful literary adventure. Tuck in with this list!
The Wild Wisdom Quiz Book Volume 3
By WWF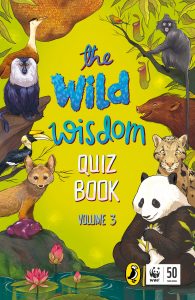 Which colour cannot be seen by bees?
What are fossilized dinosaur droppings called?
Delve deeper into the world of animals, plants and more with this indispensable quiz book that helps you explore our planet's natural beauty and myriad facets. Based on India's only international-level quiz on wildlife, The Wild Wisdom Quiz Book Volume 3 is packed with exciting new chapters on biomimicry, evolution, conservation heroes and so much more.
Nava Durga – The Nine Forms of the Goddess
By Nalini Ramachandran
Illustrated by Priyanka Pachpande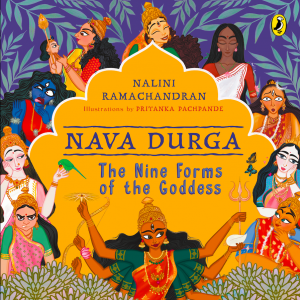 Durga, is a powerful warrior-goddess with nine special forms!
Shailaputri, Brahmacharini and Chandraghanta,
Kushmanda and Skandamata,
Katyayani and Kaalratri,
Maha Gauri and Siddhidatri . . .
Each form is unique and together they are the Nava Durga. This is their story!
Ogd 
By Anushka Ravishankar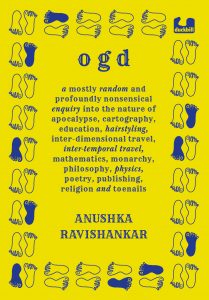 Once upon a time, in the kingdom of Ogd, a messiah was born, with her foot in her mouth. She travels through many dimensions, and teaches us about the nature of apocalypse, cartography, education, inter-dimensional travel, mathematics, monarchy, philosophy, physics, poetry and toenails. A seemingly nonsensical enquiry into things which addresses complex issues of the world.
A Box of Stories: A Collector's Edition
By Ruskin Bond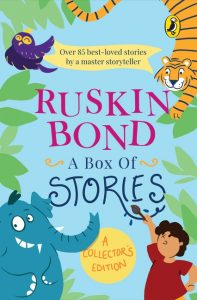 Featuring some of Ruskin Bond's finest stories, poetry and non-fiction pieces, this special collector's edition brings together the best works of India's best-loved author. Included in the collection are the two treasuries The Room of Many Colours and Uncles, Aunts and Elephants. With illustrations and a varied group of characters, this box set is a perfect collection for fans of the master storyteller.
The Puffin Mahabharata
By Namita Gokhale
Illustrated by Suddhasattwa Basu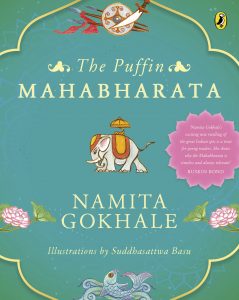 'A long, long time ago, in the ancient lands of India, known in those days as Bharatvarsha, a family quarrel grew into a bloody war… That mighty battle between warring cousins of the Kuru clan has become a part of the mythology and history of India. The story of the Mahabharata is about defeat as much as victory, about humility as much as courage. It is the greatest story ever told.'
This is a retelling of a timeless tale in a clear, contemporary style. It brings the epic to life through brilliant illustrations, and is a treat to be cherished.
The Grand Chapati Contest
By Asha Nehemiah
Illustrated by Chetan Sharma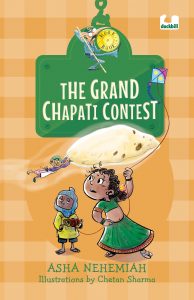 When the Royal Chapati Cook quits, there is no one to make the fluffy-puffy chapatis that the king loves. Can they find another champion chapati maker at the Grand Chapati Contest?
In this Hook Book, join Hawaldar Hook as he takes our little friends (aged 5 and above) on a colourful journey!
Moodunnit
By C.G. Salamander
Illustrated by Aindri C.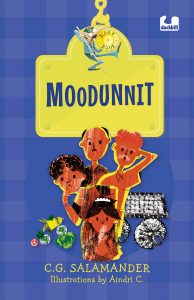 Hawaldar Hook is back with another adventure!
The vegetables from Ammu's parents' cart have disappeared! Who could have stolen them? Amma and Appa are sure the thief comes in a helicopter. But Ammu, following a trail left by the thief, finds some very strange clues  …
Come join us as we try to find out where these vegetables are going!